He wants to serve his country, he states aloud with pride as I try to sort out the emotions that I'm feeling deep inside 
Army moms are strong and tough women. They symbolize strength, courage, and faith. It is not easy being an army mom. It is not easy to handle and cope with when one's child is in the army.  It is always a matter of pride to render selfless service and protect your country by joining the army.
We spoke to Shailja Narita, a new army mom who talks about her journey as an army mom and how she felt when her son decided to join the Indian Army.
1. Once an army family, always one. When your son announced his decision to join the army what was your initial reaction?
Well, the feeling of immense joy and pride surged through my heart ..felt that somewhere perhaps we have done the right upbringing. Felt proud of him.
2. Army training is tough. Have there been times that your heart sank when you realised the trouble your son has had to go through at the camp?
Absolutely, no matter how strong a mother is but deep down she has a heart that melts.I remember once he had sent a pic of his back to his younger brother on WhatsApp (he didn't share that on the family group ) and by chance, I saw the pic ..my heart sank for a moment as I saw the bruises back with stones sunk deep in the skin (the result of strict training on the concrete) I just wanted to hug him and balm his wounds but before I could shed a tear I read the caption he had written -see my back, so strong So a strong soldier's mother has to be even stronger.I also remember when he had fever but the next morning he had to go for cross country run-20 km with 20kg on his back but his voice was all charged up ..his josh always gave me strength.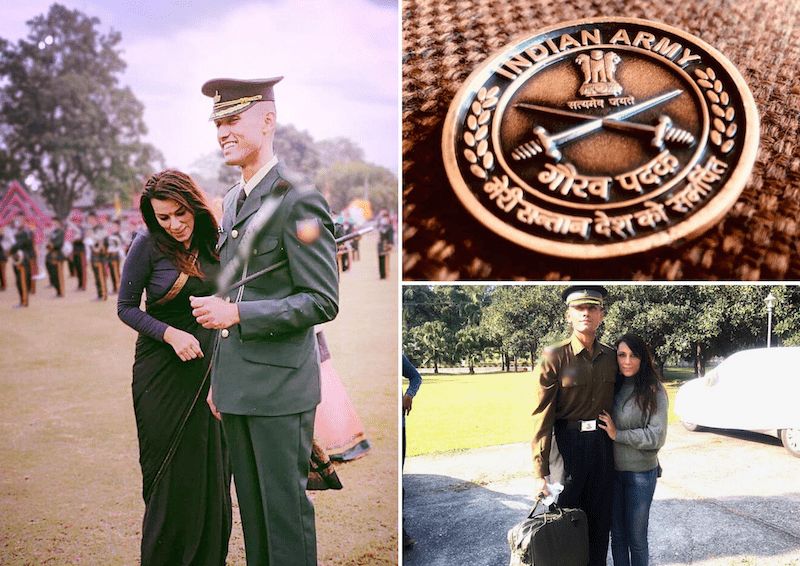 3. These young soldiers stay away from their families guarding the country and preparing for its defense? How do you think the citizens and leaders of the country can honor and reciprocate the sacrifice of these young soldiers?
We need to create a govt machinery and a general public opinion and ethos of respecting our uniformed brothers at the same time be helpful at every level in solving their problems -like admission of schools every school/college must have a quota for them or go out of the way to help in admission; same way in banks, tehsil office, etc …. Also in private sector some help in getting jobs post-retirement as well as to their kids should come naturally
4. What do you have to say to those moms whose children have joined or are about to join the armed forces?
I would just say one thing that we are very proud and blessed mothers that God has chosen us to be the mothers of such brave and courageous kids ..it's a matter of pride and let's just encourage more children to join the forces and make the nation proud
A big salute and a Happy Indian Army Day to all our brave soldiers and their families.
Jai Hind !!