Beauty is who you are… Jewellery is simply the icing on the cake
It's that time of the year again, the wedding season is here! Time to shop, with jewellery being one of the most important on the list.
For most brides though, the common dilemma is from where to even begin?
What to buy? What are the jewellery trends this season?
What credentials to check on before buying?
Will I ever be wearing this jewellery again?
Get all the answers from the expert herself-Shruti Mittal, Jewellery Designer and owner of Anuti Jewels, Gold Souk Mall, Gurgaon
What's trending right now in jewellery is traditional with a touch of modern. Something that combines our age-old culture and mixes it with a twist that makes the jewellery piece more wearable.
Navratna Jewellery: Versatile gems to treasure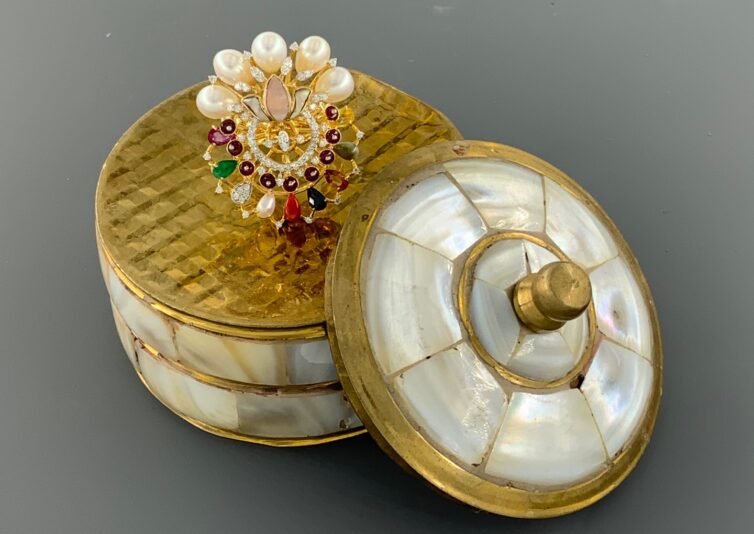 The Indian origin Navratna Jewellery has now become a global trend. It is something which goes perfectly with any colour combination and complements any Indian Outfit. Get yourself beautiful Navratna Jhumkis or a stunning statement cocktail ring, these versatile gems can create a long-lasting impression!
Layered Jewellery- Every piece of jewellery tells a story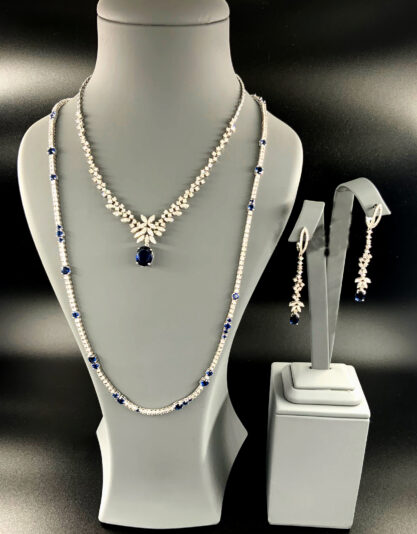 Getting married at the time of this pandemic is worrisome. So why buy one big Bridal Choker Set which will never see the light of day after your big event? What's better is to layer up two necklaces with long earrings, for the same price, which can be worn individually or together afterward, be it your brother in law's wedding, your aunt's 25th anniversary, or your sister's cocktail party. 
Floral Influence: A whole level of awesome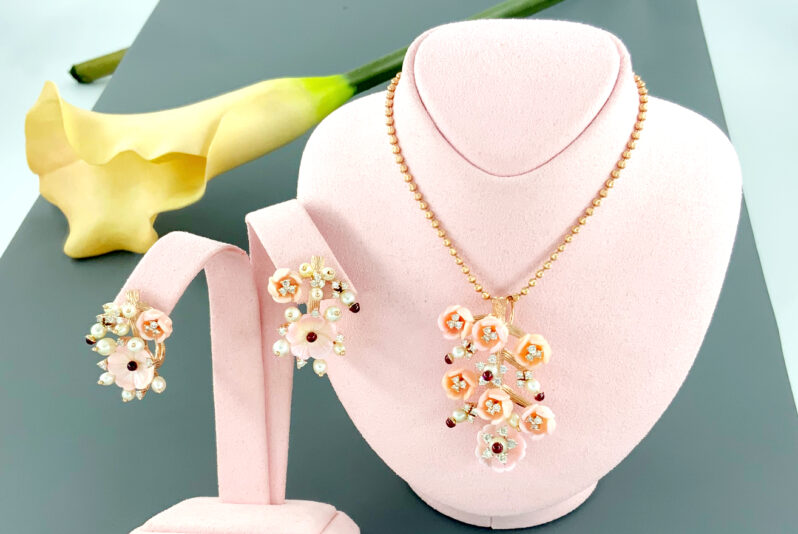 Jewellery right now is all about the most beautiful flowers blooming in the meadows, it has to include some colour. Earrings, necklaces, brooches, and rings embedded in yellow, rose and white gold with a volley of stones in different hues is the big trend this year.
Solitaires: An investement for a lifeteme 
You'll be seeing a lot of engagement ring designs popping up on your Instagram feeds in full force. Fancy shaped solitaires are a huge trend of this season like pear, marquese, princess, oval, and emerald cuts. You can wear them on a simple band and spice it up by stacking eternity bands or you can wear a three-stone ring. It's all about what makes you HAPPY!
Mangalsutra: An integral part of most Indian marriages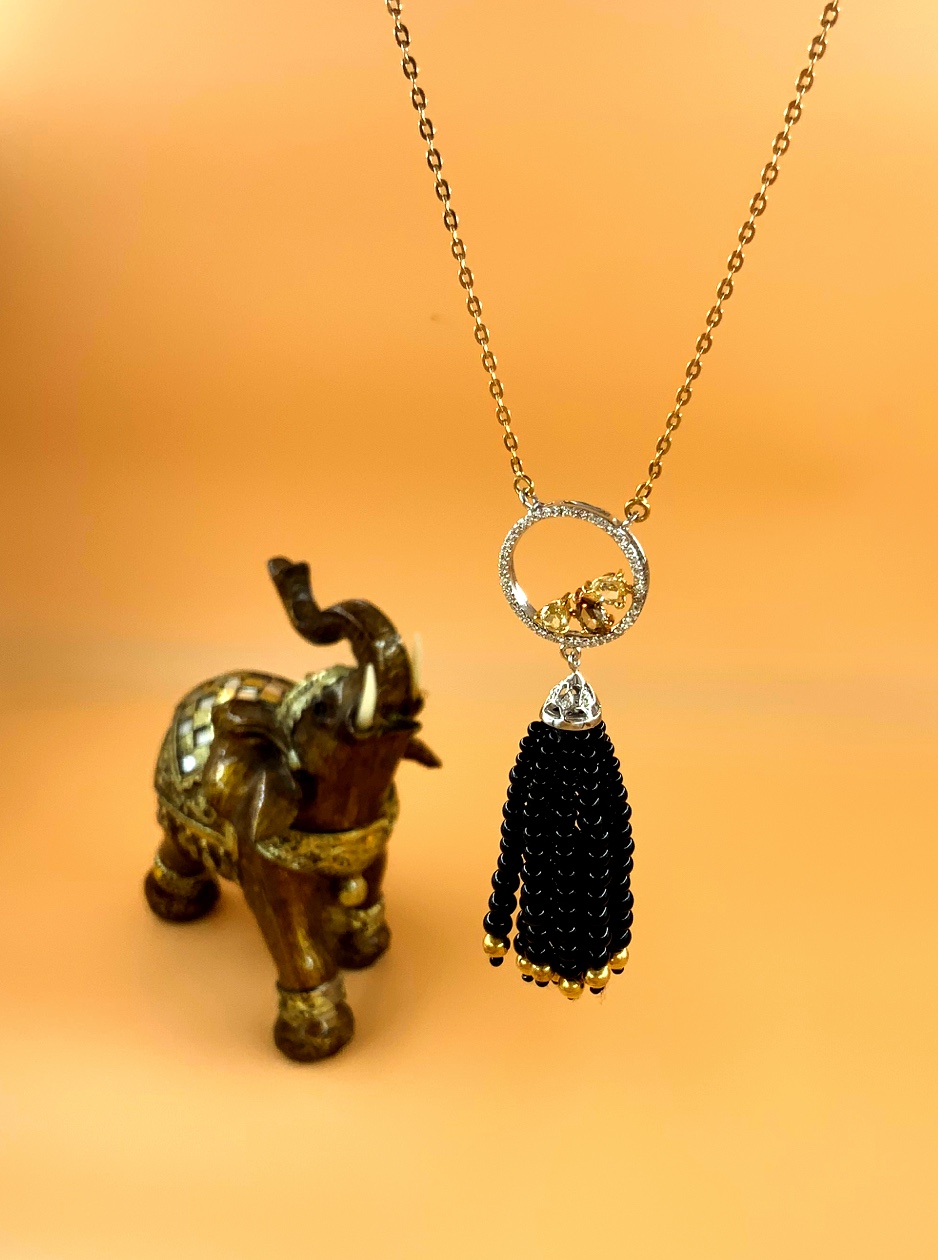 The latest trend in Mangalsutra is to keep it simple and keep it UNIQUE! It doesn't have to be boring and traditional. You can enhance the look of your Mangalsutra by wearing it on a gold chain with a tassel of black beads or by layering up your chain with the auspicious black beads (layered necklaces are also very trending this season) or wear your Mangalsutra on your wrist!!
Platinum Bands: Together Forever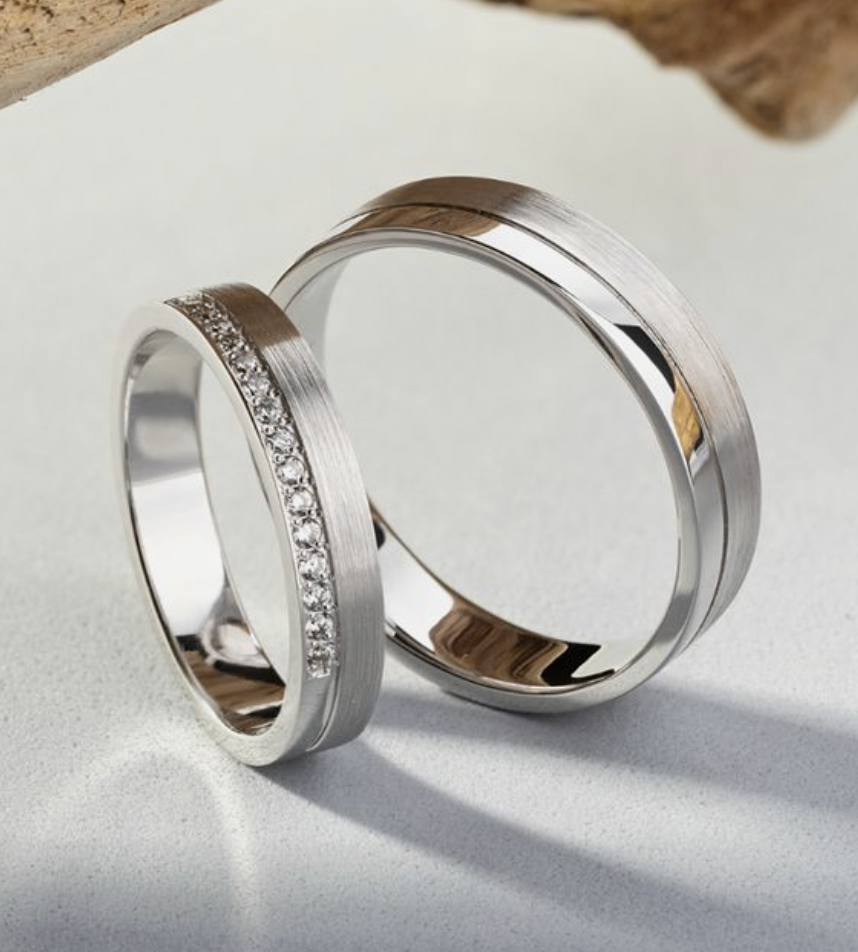 Platinum couple rings have turned into a rage for young couples who want to celebrate their true love with this rare metal. Just like true love, platinum is pure, rare & eternal. Platinum is almost 30 times rarer than gold and it is much stronger than gold, which makes platinum love bands & rings extremely strong & ideal for daily use.
Another useful tip: At these Gold Prices, going for Platinum is actually saving you money!
But the most important thing to keep in mind is that following the trends and unique designs does not mean that you have to compromise with the quality. While buying diamond Jewellery always insist on IGI (International Lab) Certified Jewellery and while buying solitaires go for GIA or IGI Certified Solitaires only. Platinum Jewellery is also authenticated with Certification and Gold Jewellery has a BIS Hallmark on it. Along with all this, check on the Buy-Back and Return Policy of Jewellers along with the Service Promise in case of any damage to the jewellery in future.
This article is by Shruti Mittal from Anuti

Anuti deals in Gold, Polki, and Diamond Jewellery, which are designed by Shruti Mittal and handcrafted by their skilled artisans to tell you a story. All of their jewellery is IGI Certified and BIS Hallmarked. They offer 100% return and exchange on diamond and gold value and only deduct the making charges. They also offer a 100% exchange on the value of your old gold. They have a free service facility for a period of 6 months from the purchase of jewellery. Visit them at Gold Souk Mall, Gurgaon to experience a little bit of tradition, a little bit of modern, a little bit of engineering along with technology with our beautifully curated collection especially for you!