During these times, the bridal jewellery is, truly, in the midst of a fashion revolution. Brides are looking at purchasing jewellery as an investment and are, thus, going for classic and minimalistic jewellery, rather than chunky, big pieces. Bridal jewellery is no longer about only fine craftsmanship and modern aesthetics, but also about utility and practicality. Brides have become more experimental and they ensure that no jewellery piece remains in the wardrobe so that jewellery could actually be used, even after the D-day. Be it for a bride, her trousseau or simply a gift for a bride-to-be, trends point design-oriented and aesthetically appealing jewellery. A gift that can be worn by not just the bride, but her daughter, sister and mother.So investing in practical jewellery is the best thing to do.
From haars that can be broken down into chokers detachable earrings and bracelets, make your bridal jewellery work double duty by picking detachable designs.
There was a time when bridal jewellery was all about big, bold and even OTT pieces. It was designed with the pure intention to make wedding guests stop and stare, and it didn't matter that the wedding set was most likely to be resigned to the bank vault for the better part of the bride's life, only dusted off for a handful of occasions. But that was the bride of yesterday. The modern Indian bride is far more practical. She wants to make an impact with her trousseau but she also wants to ensure that it's one she will actually use, even after her big day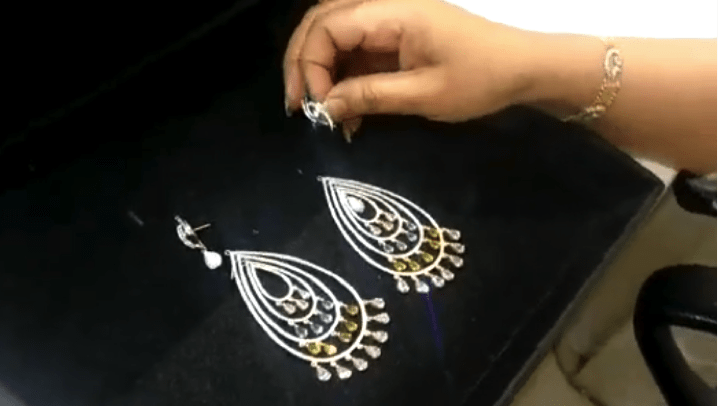 Detachable Jewellery
Detachable jewellery is perhaps the most practical trend in bridal jewellery. From a bracelet that can be worn as a neckpiece to a necklace that can be turned into a pendant, a range of designs can be offered in the detachable jewellery. Heavy jewellery worn at weddings can be converted into smaller pieces to maximize the investment in jewellery. Brides can themselves break a big bridal necklace and wear it as a pendant set for a small get-together. Simply change the gemstones in a pendant so that it goes well with all your dresses. With detachable and interchangeable stones and sizes, several dynamic and versatile designs can be created to give a unique individual character and appeal to the wearer.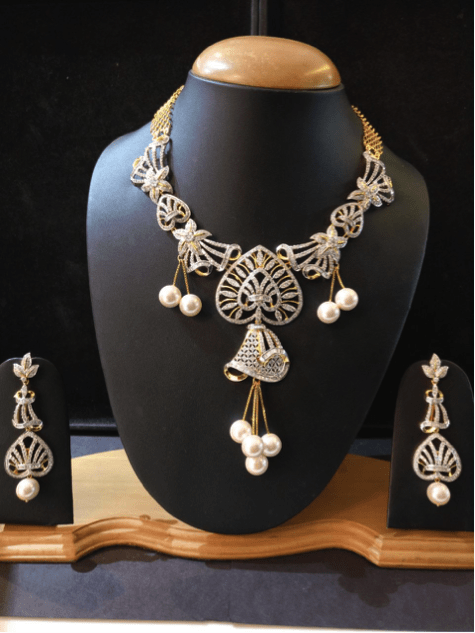 Multi-hued jewellery
While diamond, gold and white gold are essentials, multi-colour stones and gemstones are a must-have this wedding season. Gemstones of cooler hues with pearls are in this wedding season. Meenakari work in turquoise and green tones go well with stones, pearls and corals.                                            
The best candidates for detachable designs are those statement pieces that will otherwise just end up on the sidelines. The fail-safe way forward is bespoke jewellery, where you customise these pieces with your jeweller's expertise and know-how.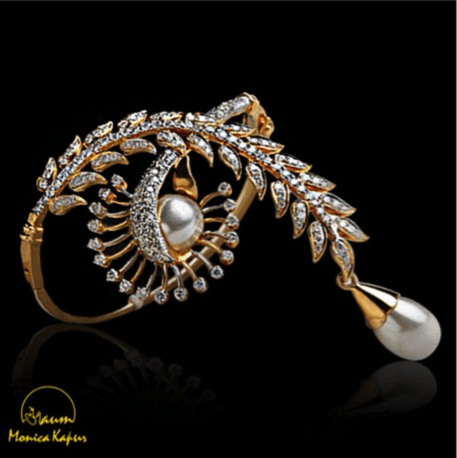 Millennial brides prefer design-oriented jewellery with a high degree of nouveau chic (new & elegant). They are ready to experiment with new designs, new cuts, varied colours, and new trends. Along with magnificent designs, blending together sophisticated glamour and delicate femininity, brides these days prefer highly customized, wearable, and affordable jewellery.
This article has been written by Moniccca Kkapurr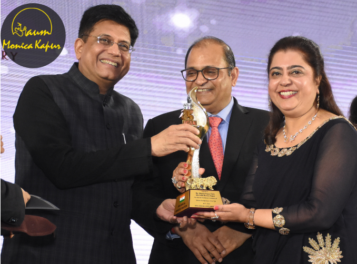 Award-winning jewellery designer, Monicca Kkapurr is known for her magnificent designs, blending together sophisticated glamour and delicate femininity. Monicca launched her signature brand Aum Monicca Kkapurr in 2004. Located at reputed Gold Souk Mall, Gurgaon, the brand has a ready range of earrings, necklaces, pendants, bangles, bracelets, rings, and men's jewellery. The brand is popular for offering wearable, affordable, and chic designer pieces.
Check some of the practical jewellery pieces by Aum Monicca Kkapurr online or at her store at 
Studio 3a1, 2nd Floor, Gold Souk,
Gurugram, Haryana, India 122002