New Delhi, 26th October 2017: Madame Tussauds Delhi announces the much-awaited opening dates of the attraction slated for 1st December 2017. Located in the heart of Delhi's – Connaught Place, the attraction is set to introduce a whole new world of entertainment to Indian audiences. Madame Tussauds opens its online portal booking of tickets for the attraction with exciting pre-booking offers where guest can visit anytime or day of their choice within 365 days. The tickets to the attraction will be available at https://www.madametussauds.com/delhi/en/.
Madame Tussauds tickets can also be booked at nearby, cleartrip, goeventz and bookmyshow. To indulge audience excitement, exclusive pre-booking offers on tickets are open at Rs 860 for adults and Rs 660 for kids. These tickets are flexible as it is valid for a year from the day of purchase and allows guest to visit at any time of their choice. Post opening of the attraction, the tickets will be dated tickets, priced at Rs 960/- for adults and Rs 760/- for children.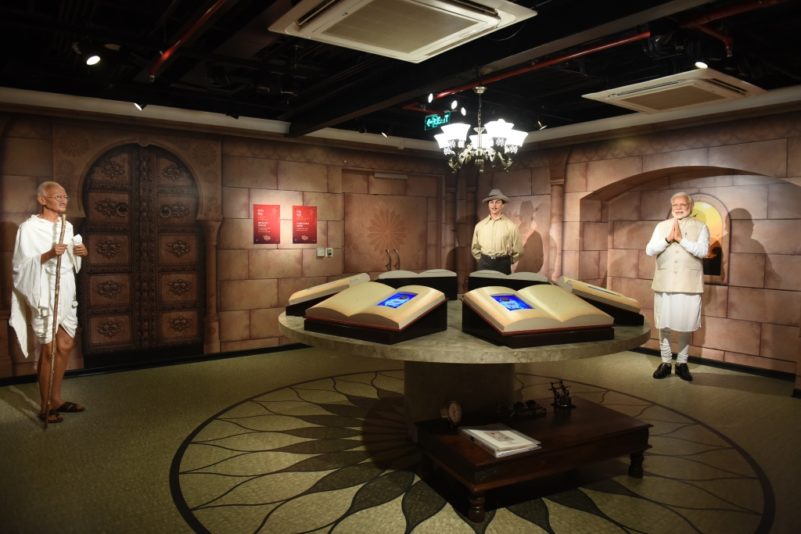 Commenting on the same, Ms. Sabia Gulati, Head Sales & Marketing, Madame Tussauds Delhi said, "Madame Tussauds will serve its Indian guests with a unique and fun-filled experience especially strategized and developed for them. Finally, we are here to change the way entertainment had been perceived till date. With the opening of the attraction on 1st December, Indians will behold a new era of entertainment allowing them to own their moment of red carpet in showbiz. We are sure our guests will welcome the attraction enthusiastically and will love it for most exciting celebrity experience it will bring to them."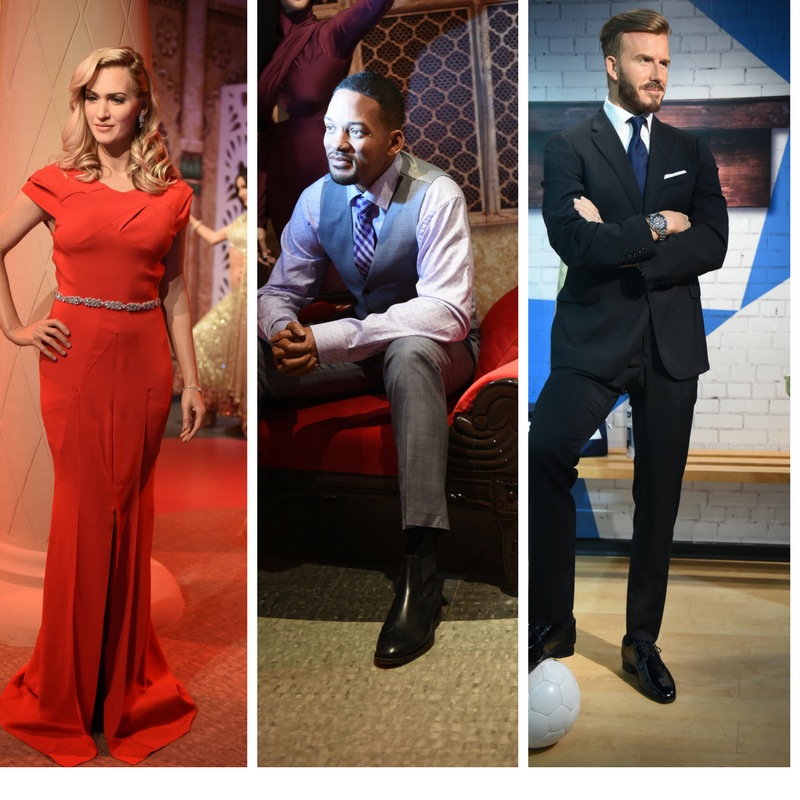 The Madame Tussauds Delhi has put together special packages for families and large groups. At Madame Tussauds, each generation will get an immersive experience with stars and celebrities from their own era. Imagine the delight of a mother meeting Madhubala or the elders of the family meeting the legendary Amitabh Bachchan. At Madame Tussauds, every age group has a genre they would love to indulge themselves with. And with the opening of this attraction, India will experience the revolutionized version of entertainment which will encounter their aspirational quotient by giving them a fusion of rich Indian culture with an international appeal. The attraction will truly provide international standard experience at an affordable price to the visitors.
As a precursor to the opening of the attraction in Delhi, the brand has unveiled many celebrity figures who will be part of the Delhi attraction. Adding to this, Madame Tussauds today unveiled 'The Flying Sikh'- Milkha Singh's figure at an event in Chandigarh. The figure which will be displayed in the sports zone of the Delhi attraction has been created meticulously by several highly skilled artists from Madame Tussauds from more than 300 measurements and photographs during the sitting sessions with the celebrity. It is sculpted in a spectacular sprint pose chosen from his victorious win at the Common Wealth Games in 1958. Viewers are bound to be awestruck and will be driven back to this moment of pride, seeing Milkha Singh's figure at the immersive zone of the attraction.
Madame Tussauds Delhi is an attraction known for the incredibly detailed portrayal of the fascinating world of glamour, sports, history, politics, and history under one roof, through planned themed and interactive areas, by the skillful and innovative interpretation of renowned celebrities through wax figures. The visitors will be encouraged to interact with the life-like figures of the celebrities, which marks the uniqueness of the wax attraction.
 About Madame Tussauds:
Madame Tussauds has attractions in London, Hollywood, Las Vegas, New York, Orlando, San Francisco, Washington D.C., Amsterdam, Berlin, Vienna, Bangkok, Beijing, Hong Kong, Tokyo, Shanghai, Singapore, Wuhan, Blackpool UK, Sydney, Nashville and Delhi, with experiences built around fame and celebrity.
Madame Tussauds has been making wax figures for over 150 years. Each masterpiece takes four months, and a team of 20 dedicated artists, to create. Over 500 precise body measurements are referenced, real head hairs are inserted one by one, and countless layers of paints and tints are applied to build up skin tones – all to achieve the kind of astonishing realism that has kept Madame Tussauds world renowned for over two centuries.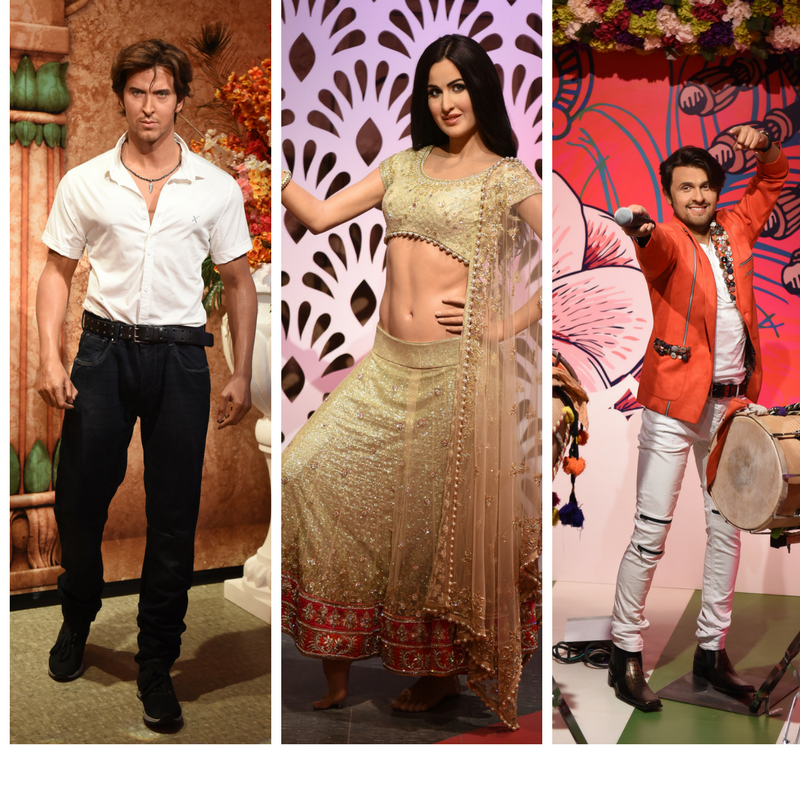 About Merlin Entertainments plc:
Merlin Entertainments plc is a global leader in location-based, family entertainment. As Europe's Number 1 and the world's second-largest visitor attraction operator, Merlin now operates over 100 attractions, 13 hotels and 5-holiday villages in 24 countries and across 4 continents. The company aims to deliver memorable experiences to its more than 60 million visitors worldwide, through its iconic global and local brands, and the commitment and passion of its c.27,000 employees (peak season).
One of its most famous brand, Madame Tussauds, is the No1 wax brand in the world, operating for more than 250 years. 22 wax attractions worldwide and flagship in London Madame Tussauds houses more than 2000 individual wax figures. Madame Tussauds is unique because of its extraordinary lifelike figures and breath-taking artistry. Each Madame Tussauds offers a local and international experience which is filled with exciting and interactive zones, allowing visitors to experience the glittering world of fame. Guests are able to walk down the red carpet and strike a pose with their favorite national and international stars.
Book your tickets at https://www.madametussauds.com/delhi/en/
Purchase tickets at exclusive prior booking offers
Special discounted price on advanced ticket bookings available

Over 50 figures of renowned celebrities to be displayed at the opening
Contact:
Shradha Pandey      9910163995 
Soumya Chandran  9811376648         
Sanya Bhatia           9953675700