We all want the best for our children. Be it nutritious food, education, or values and we all do it to the best of our ability. But still, we are judged by society. There are always discussions and debates about motherhood. A mom who has delivered a baby is asked if the birth was natural or C-section? Someone who has had a painful journey of IVF is also judged.
Personally, I feel Priyanka Chopra is a great example. She went through surrogacy and has spoken about her pain when her baby was in the NICU for many days. Her pain is as genuine as any other mother's.
Whatever we are, whoever we are, no matter how hard we work – we are judged for the choices we have made. Sometimes we end up absorbing the negativity and start questioning ourselves.
Motherhood is so much simpler when you stop explaining yourself to others and just do what works for you and your family. – Anonymous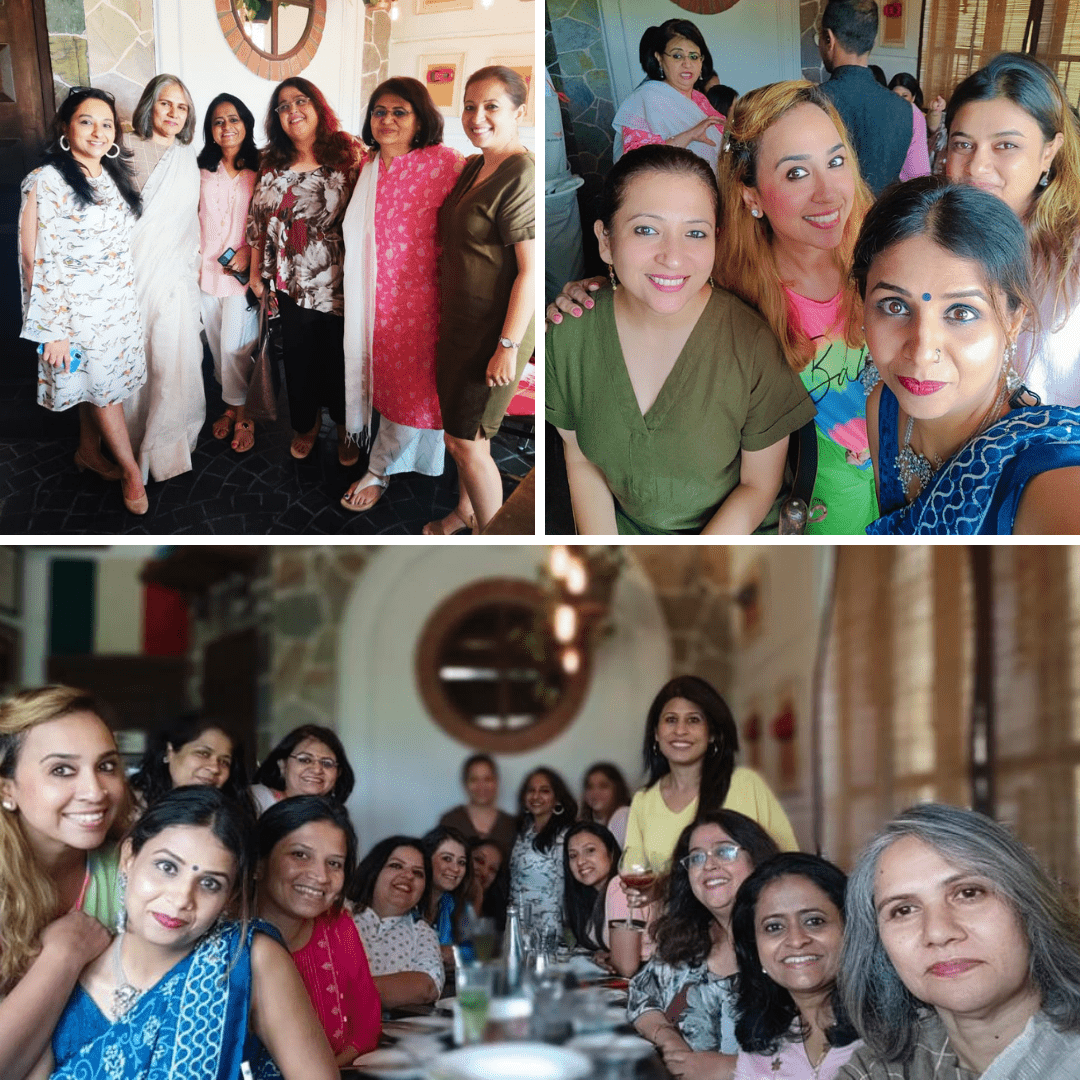 The experience of motherhood gives us the strength to achieve our dreams. Motherhood lets us explore ourselves. A mother knows hope and healing, a mother knows the power of freedom, and at the same, the love of a family and the power of forgiveness.
Mother's Day is a special day for mothers. The Pasta Bowl Company invited the GurgaonMoms team and a few special members to honor the occasion. Again, the idea was to celebrate each other and have fun. It was a Friday and the kids were at school, we decided to meet at noon. The drive suddenly became so pleasant, the sky clouded over and it seemed as if it is going to rain. I knew it is going to be a great day.
'The Pasta Bowl Company' is situated on the second floor at the Crosspoint Mall, Gurgaon. It was simply delightful to enter the space. The interiors were a treat for the eyes. We had an amazing time.
Their pasta is handmade in-house and the taste is delicious. They have diverse varieties of pastas like spaghetti, fettuccini, bucatini, linguini, risotto. Most delicious pizzas, starters, salads, refreshing drinks and so much more.
Our conversations started as soon as the drinks and the appetizers arrived. The discussions kept getting more interesting as we moved on to the main course. I could see my friends enjoying the bruschetta and the stuffed ravioli. I prefer to eat gluten-free and they had an amazing gluten-free prawn risotto. They have an assortment of gluten-free foods, including some yummy desserts. I was totally blown away by their amazing hospitality. They meticulously accommodated our dietary needs. Not to mention their mouth-watering desserts.
Delicious food, great wine, amazing conversations, the breezy weather – It was just perfect. Time just flew by. We went out to click some pictures and I was really impressed with their exterior decoration. The flowering bright bougainvillea transported us to a magical European village. We celebrated every moment spent there. We celebrated each other.
With wine and roses
The worry closes!
With friends and food
How awesome is the mood!
With inspiring women around,
Everyone is crowned !!!!
Cheers to all the queens !!!!!!