Travelling solo, is one of the most adventurous and liberating experiences, especially for women. Many women dream of traveling solo but are not sure of the places that they can visit.   So we bring to you a compilation of the destinations that women solo travelers must visit in India, recommended by some of our very own members who are travel freaks ! You may have heard of some and some may be offbeat but they are destinations that are safe for women solo travelers.
Off-Beat Locations: For the Adeventerous You
 Paragliding to Camping at Bir Billing
F.L.Y. First Love Yourself… From Paragliding to Camping, Bir Billing is perfect for every adventure junkie. 
Bir is a village located in the west of Joginder Nagar Valley in the state of Himachal Pradesh in northern India. Mostly referred to as the "Paragliding Capital of India", Bir is also a noted center for ecotourism, spiritual studies, and meditation. Bir is also home to a Tibetan refugee settlement with several Buddhist monasteries and a large stupa. While Billing is the takeoff site for paragliding and Bir village is for landing; collectively it is known as 'Bir Billing'
 Bir Billing is on top of every adventure seeker's wishlist.Paragliding, Camping, Trekking, Hang Gliding, Mountain Biking, Shopping at Bir Bazaar, Walking by Bir River, Travelling by Toy Train, Visiting Bangoru Waterfall, Deer Park Institute, Explore the Cafes of Bir, Worship at Chokling Monastery are some of the activities that you can indulge in  For Para-gliding enthusiasts, March-May and October – November are considered the ideal months as the climate is quite pleasant this time for paragliding. 
The Dzukou Valley located in the North East is considered to be one of the most famous adventure spots in Kohima, Nagaland. It is also known as the Valley of Flowers as beautiful blooms in white and pink, aconitums, euphorbias, a plethora of other botanical species adorn the valley during the monsoon season.
Dzukou Valley is located just 30 kilometers from Kohima and if you are a nature lover & a trekker then do explore the 3-4 kilometer steep climb to this exotic valley. You can also trek to the Japfu range and camp at the peak. Shop for local handicrafts and textiles and enjoy the local delicacies
Ladakh is a rustic and beautiful travel destination in the Himalayas. The Pangong lake, rugged mountains especially the Magnetic Hills, monasteries, and trekking routes add to the scenic beauty of this place.
Trekking, mountain biking , river rafting will surely make the adventurous souls super excited and happy.
The local flavors like butter-tea or Chang, the native brew of Ladakh in which yeast is fermented with miller and thupka or noodle soup enrich traveling experience further
Spiti Valley is a beautiful cold mountain desert in the Great Himalaya Ranges in Himachal Pradesh. Spiti Valley separates India from Tibet. This picturesque valley is situated at an altitude of 12,500 feet. It is a haven for those who love being amidst the surreal beauty of the valley surrounded by monasteries and trekking zone. Some of the major attractions are Tabo Caves, Komic Village, Lhalung Monastery, Langza Village, Tabo Monastery. The world's highest village Kamik, is in Spiti. and Spiti also has the world's highest post office and polling station in the village of Hikkim
Apart from trekking , you can also try river rafting at the Spiti river and Yak and Horse Safaris
The above recommendations are by an avid traveler Astuti Bajaj Bhatnagar
Astuti is a Mom, Memory Collector, Artist & Travel Buff. She usually has her head in the clouds and feet dangling halfway between daydreams and fantasy. If you'd like to pry her away from her netherworld, please take Chinese or a good Rom-Com Movie. 🙂 There should be no doubt that no matter when, she'd rather be traveling, experiencing new adventure sport or trekking around the world, golden passport in one hand, novel in the other.
Soulful & Relaxed Travel Destinations 
A Hidden Sanctuary in the Hills, Jilling
Located just 30 kilometers from Kathgodam lies Sanctuary in the Hills, Jilling
A conservatory with an exterior viewing deck, and a fireplace that looks out into the hills. Books and journals, a home theatre system, and a dining area are some conveniences that are housed within the conservatory. There is also a sweet reading room outside for you to read in the solace of the mountains. There are a ton of outdoor activities here including birdwatching, pony riding, trekking, and nature trails.
Winding roads, the fresh smell of the mountains, thick pine, and oak forests, a long walk on fresh crunchy leaves with unhindered views of the Himalayas – a 3.5-kilometer trek will bring you to the hidden Sanctuary in the Hills.
Parking: at Padampuri, 3.5 kilometers below the resort from where it is a moderate trek up to the resort.
Click here for more details
Barog is a quaint little hill town in the Solan district of Himachal Pradesh. It was a settlement from the early 1900s, a mini-stop during the construction of the Kalka-Shimla highway. Now, it's a home for many who have lived here for generations, and welcome travellers with warm hospitality. From nature lovers to history enthusiasts, to writers and artists – this town and home is a welcome spot for hungry minds and souls.
Home in the Hills, near Solan, is the getaway that you never knew you needed. Nestled over 5000 feet high, beside the small, sleepy town of Barog, this Unhotel brings much-needed relaxation, warmth, and happiness. Sit back here with a cup of chai on a chilly morning, break a rack of pool with your friends, cook up some delicious barbeque, or simply watch the birds fly by. Time seems to come to a stop
Click here for more details
The Art House, Shekhawati
The Art House will take you back to the days of the Rajasthan Royalty. Not only is it located near the country's most elaborately painted open-air museum, but it is also a relic in itself – boasting of Rajasthani grandeur and yet modest at the same time.
Although Shekhawati's open-air museum will be enough to keep you busy this Unhotel has a ton of exciting activities on offer. Guests can sign up for guided historical walks around Churu which was founded in 1563 and is quite historical, interact with the local artisan and farming community, go on a birding and wildlife spree, visit the nearby Havelis of Ramgarh and Mahasar and go on a jeep safari through the desert where blackbucks and deer can be spotted in their natural habitat.
Click here for more details
Rainbow Villa is a 200-year-old colonial Portuguese villa located in South Goa. Spread over 1.5 acres of farmland with fruit trees, flowering bushes and lush lawns. Overlooking a seasonal lake and in close proximity to the Zuari river. The Rainbow villa is tucked in the quintessential Goan Village.
The picturesque villa bustles with old Goa flavor and offers the right place to photograph tropical birds, a splash in the Corjim lake, visit un-known and unique churches, fishing and interesting gastronomical escapades.
Click here for more details
The above recommendations are by Shilpi Singh
Shilpi Singh is a Leadership Coach and a Gender Champion with 20 years of active HR corporate experience. She is Co-founder of The Unhotel Company, a travel and experiences organization curating uncommon experiences across India. An active member of Gurgaon Moms, Shilpi is amongst the top 100 Indian women to follow on Twitter. Gurgaonmates would also know her as the friendly owner of No. 1 Bed & Breakfast, Cinnamon Stays, in town (as per TripAdvisor for last 9 years). Inspiring women to travel and tread their own path is her passion. Watching movies and engaging with kids are her other areas of interest. She was recently selected amongst 11 women entrepreneurs from around the world for the Global Ambassador Program by Vital Voices in Dublin. You can reach her at [email protected]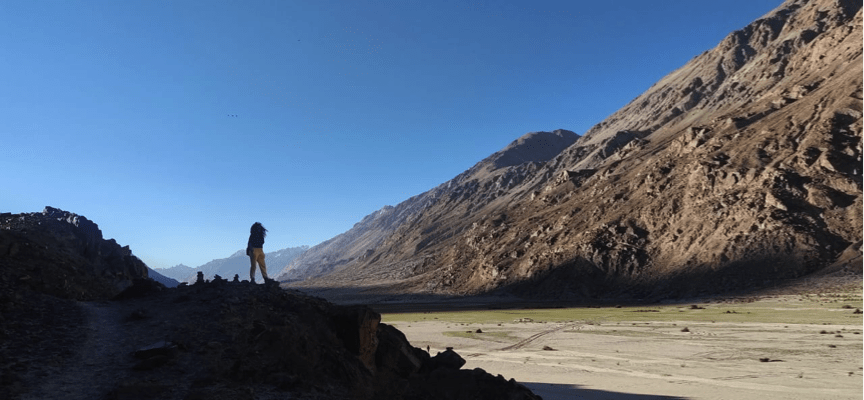 Traveling alone – The thing with fear is that it's only in your head. Yes, you need to take some precautions, but traveling alone is not as scary as it seems. The first thing you need to do is believe in yourself; It can also be one of the most rewarding experiences of your life and if you are here, you have already taken the most important step – decided to go on your solo trip.
There are many destinations in India that can be covered by a Solo Women traveler but surely with the organized trip only by a reliable travel company that can take care of the safety aspects.
Jaipur, Jaisalmer, Jodhpur, Udaipur & Ranthambore in Rajasthan
Khajuraho, Bandhavgarh ein MP
Pondicherry, Mahabalipuram, Kumarakom, Kovalam, Marari down south 
Also, Goa is completely safe to travel solo.  
I am sharing the details of our very recent trip to Ladakh & the 2 main destinations which can be done as a solo women traveler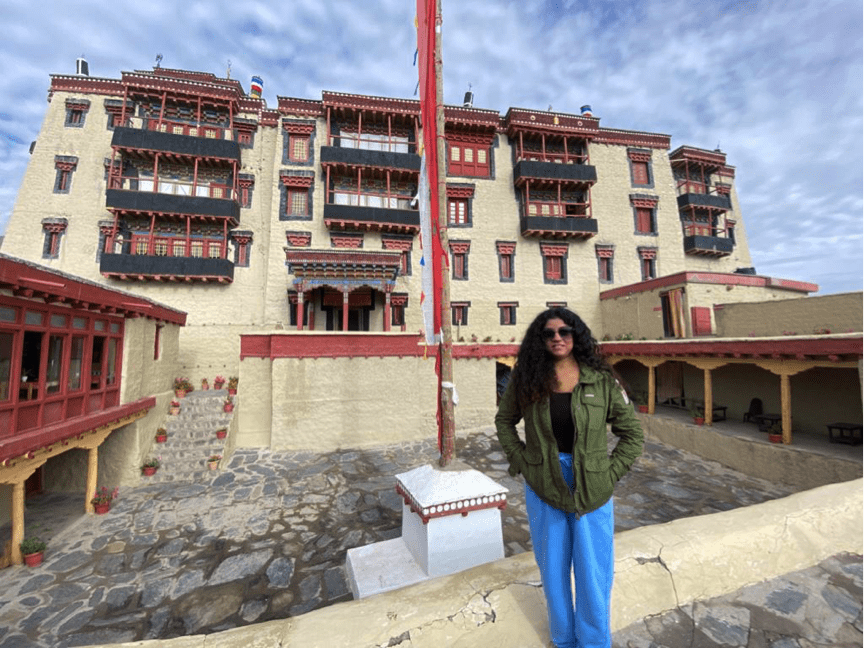 .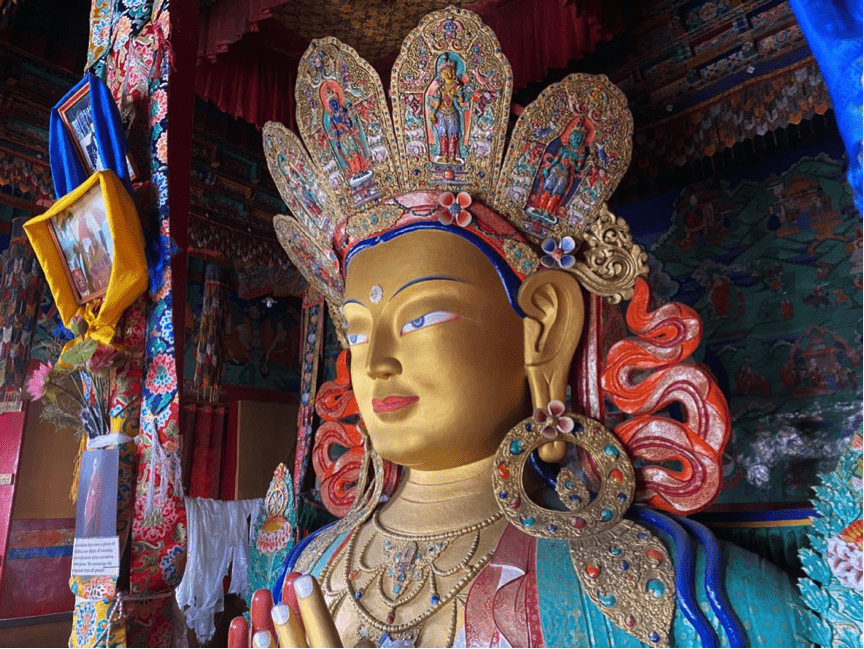 Ladakh- Juley'
A simple 5 days solo trip to Ladakh; can be the most enriching experience for women solo travelers; the two main destinations which we would recommend for women solo travelers in the Ladakh region are Leh and Nubra (Hunder). These two destinations are the most developed and safe to travel alone.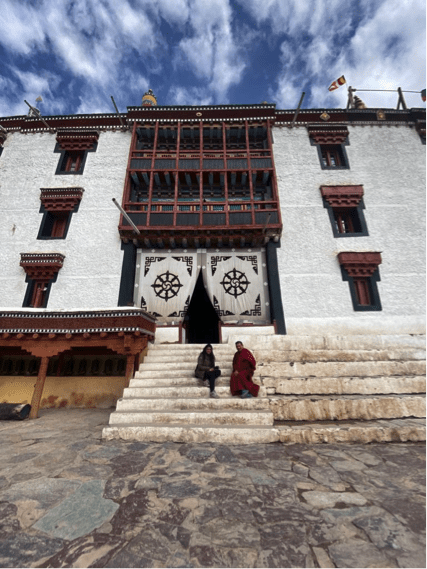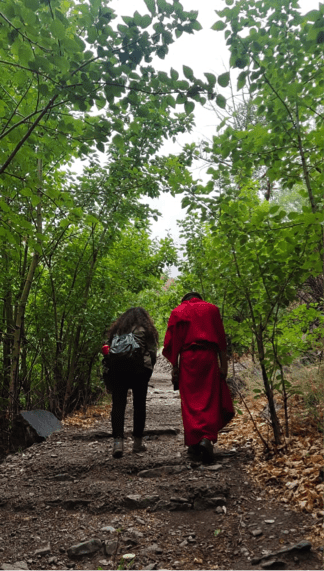 The must-visit heritage out there has gorgeous thangkas and mandalas adorning their walls and floors like Thiksey, Shey Palace, Hemis and the special hike up to the meditation center accompanied by the lama ji is an unbelievable experience.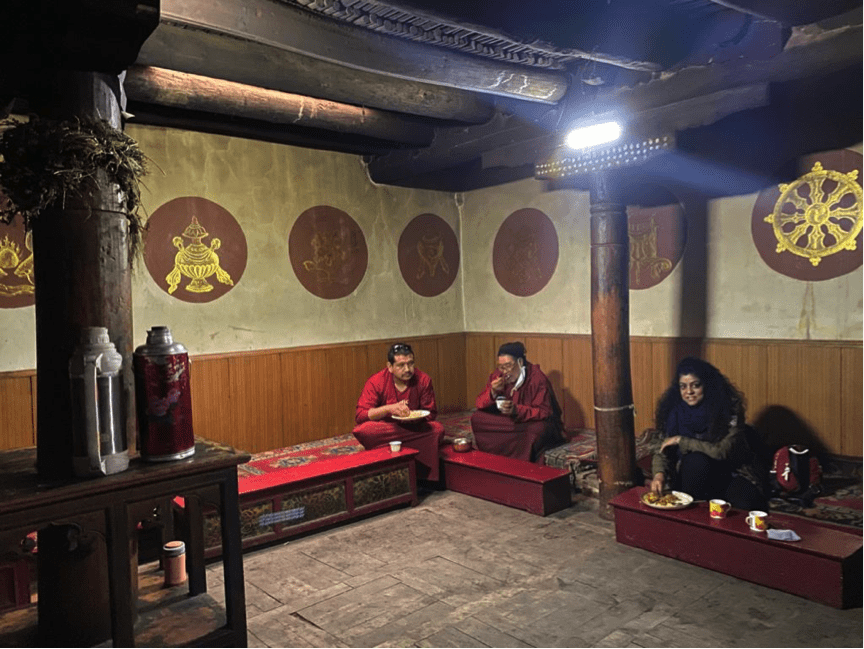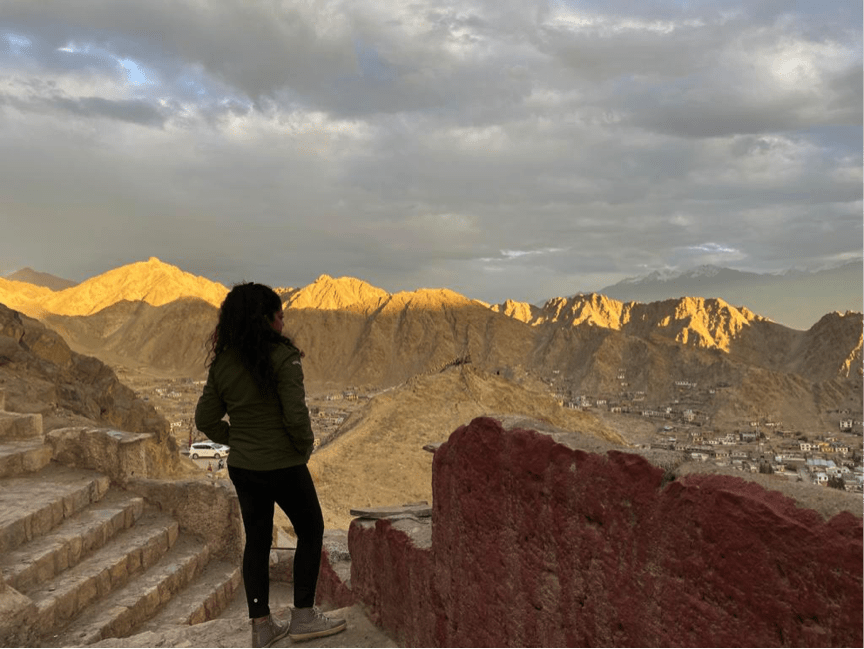 Leh Palace, Shanti Stupa, and not-so-famous Namgyal Tsemo are highly recommend to visit in the evening to witness the fantastic sundown.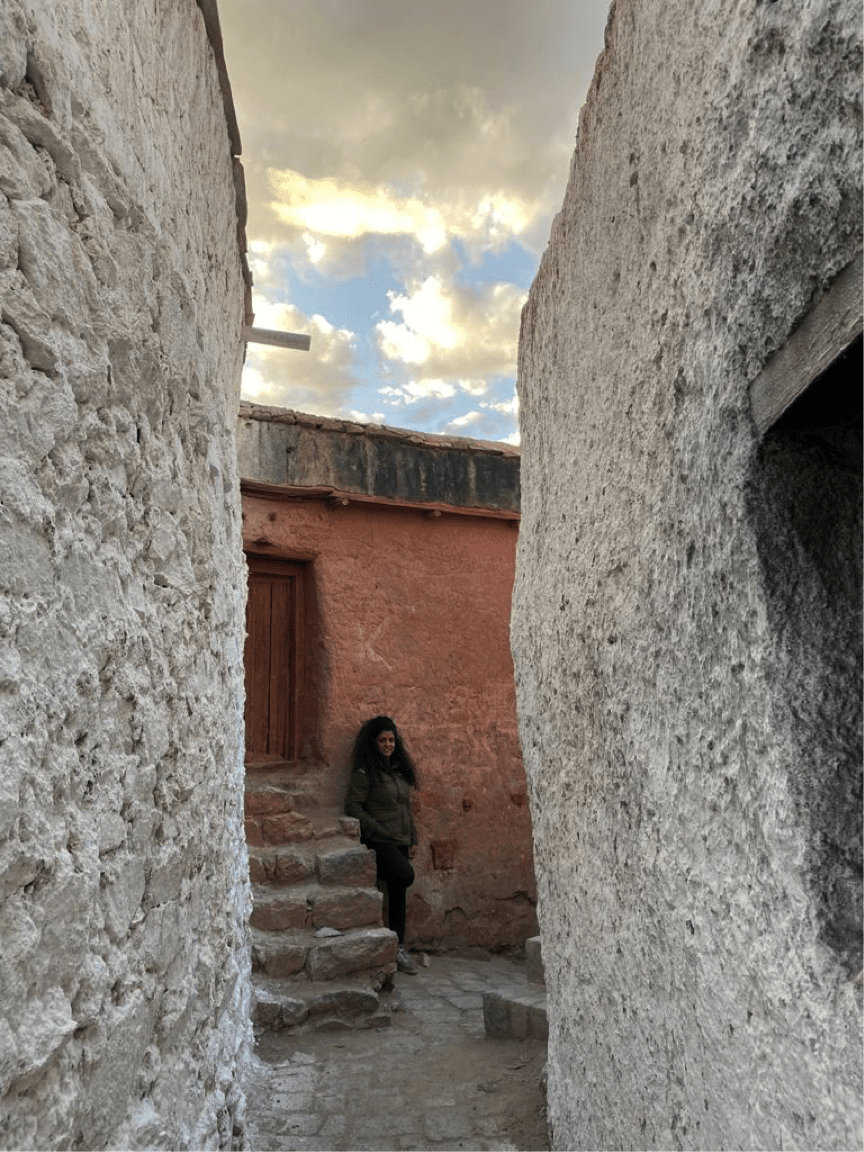 A day trip to the Rustic Basgo fort after crossing the Sangam is a must and the ancient Alchi village is a memorable experience.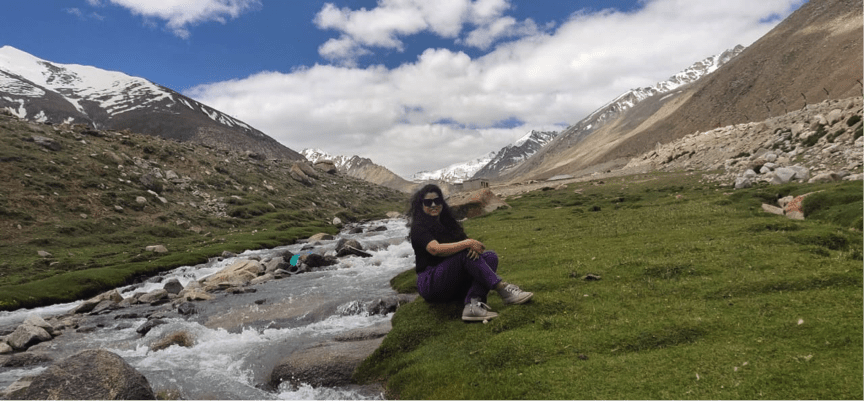 The drive from Leh to Nubra is one of the most scenic drives. On the way make a memorable photo stop at the famous Khardungla pass One of the oldest & largest Buddhist Monasteries known as Deskit Gompa or Diskit Gompa in the Nubra Valley of Ladakh is a perfect place to meditate.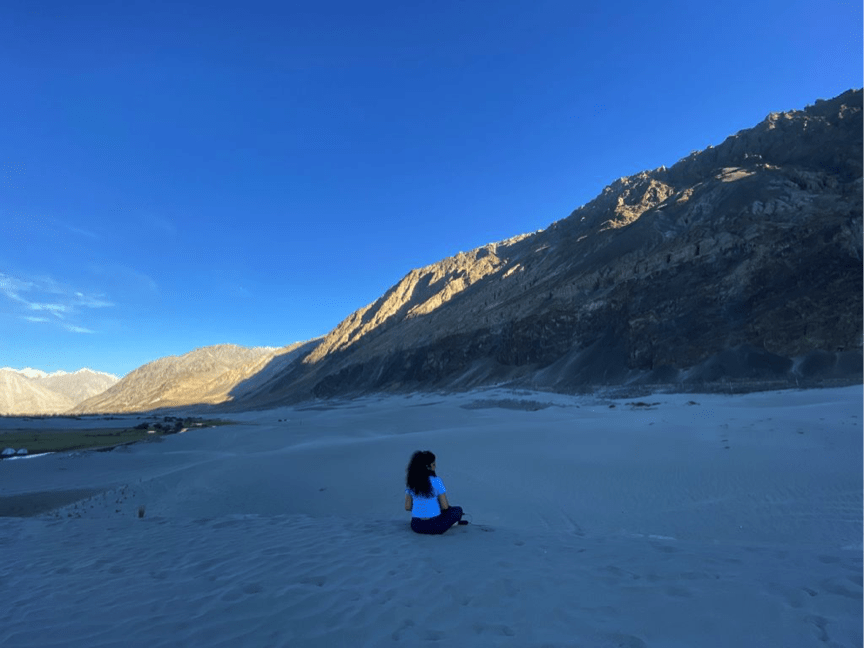 After the long tiring day, a cold desert of Hunder is best to spend the evening.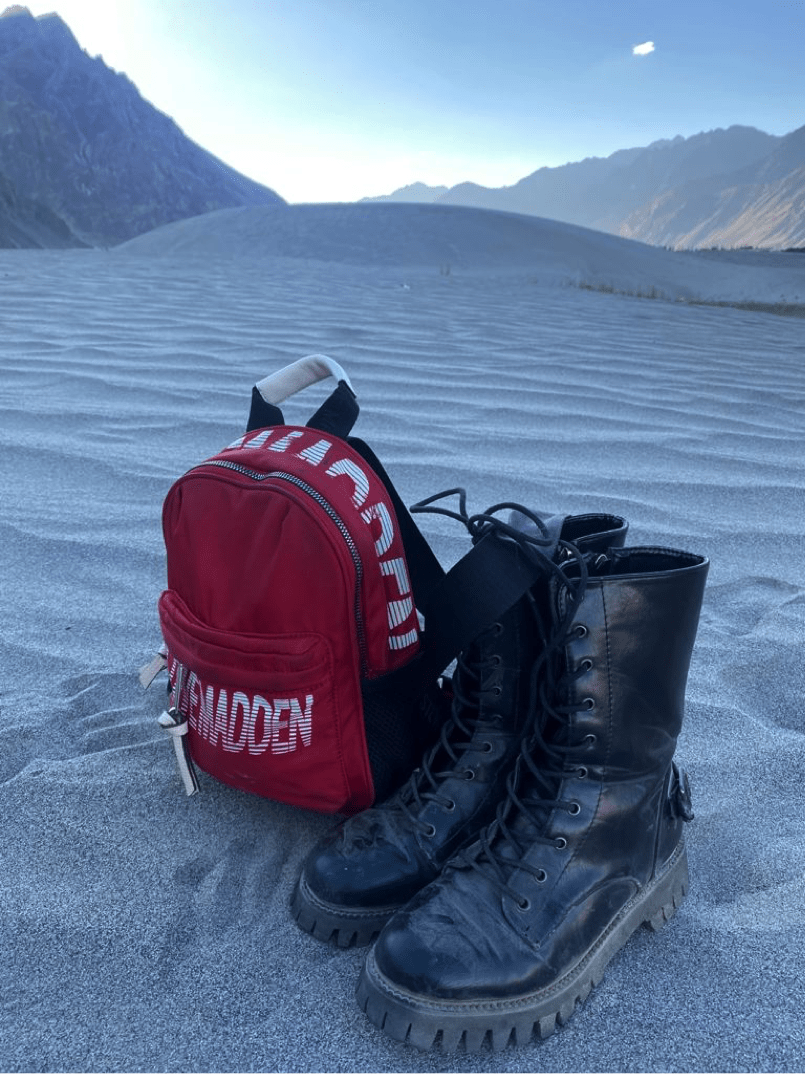 Important info:
The day of arrival should be kept as rest to acclimatize your body.
You should keep your body hydrated and drink a lot of water and fluids.
BP & Asthmatic patients are not recommended for this destination.
Plan your trip and bookings in advance with a reliable company for safe travel
The above recommendation is by Ekta Sharma
After working for more than 22 years in the Travel Industry, Ekta's different way of looking at Business/Leisure travel & her passion for sharing the beauty of our world lead to her venture Khyaath Design Holidays Pvt. Ltd. Khyaath Design Holidays Pvt. Ltd is a DMC, working for Inbound and Outbound clients, catering to your expectations for your dream holiday in any part of the world.
Women solo travelers do check http://www.khyaathdesignholidays.com/   if you planning a solo trip soon