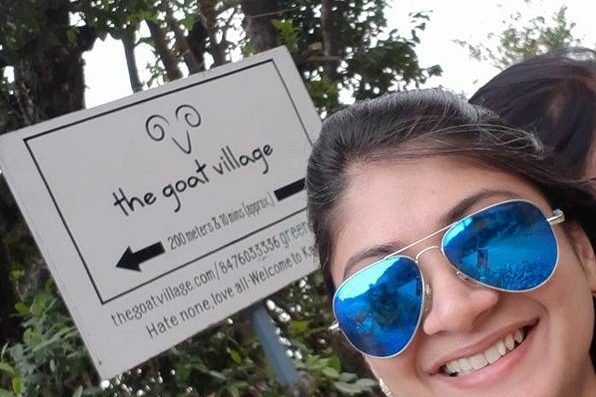 Our Member Nupur Agarwal Kalra shares her experience at The Goat Village, Kanatal 
80 km from Dehradun, tucked away in a quiet hamlet in the foothills of the Himalayas, The Goat Village in Kanatal is unlike any place I have ever been to. Three cottages (at present; three more are in the works, as we were told) stand overlooking apple trees, walnut trees, potato fields and a magnificent view of the greater Himalayas. 800m worth of a walk from where you can park your vehicle (yes, a walk along a rocky path down the hill that takes you away from any residual noise from the road) brings you to the warm hospitality of Bikram (caretaker, supervisor) and Sandeep (the chef, to whom we owe many a delicious memory).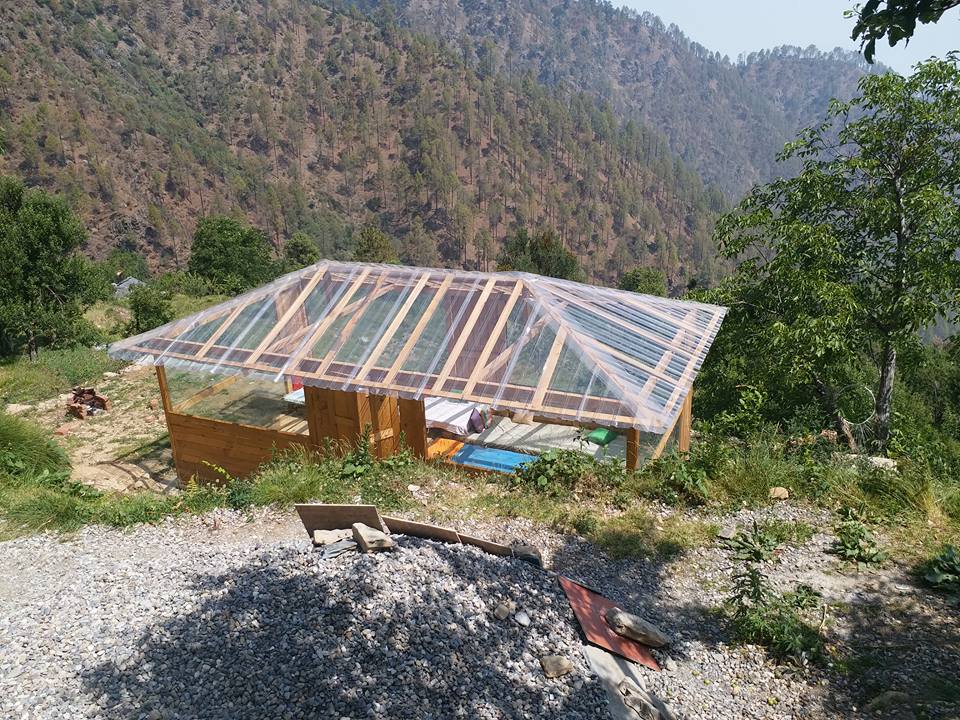 Quiet, sounds of birds chirping, fresh air, a walk up pine vegetation or in the apple fields, gahat-dal, ragi roti, chai and pakode, a book, the mountains in the distance, and endless peace – that can be your itinerary for the day.
We were told to play the judge of their hospitality and pay the money for the value we were offered. The concept is known as "Pay what you like", which is a unique concept.
Nights at the cottages are without electricity. Candle-lit rooms and absolute stillness make the nights unlike any you can hope to experience in the city.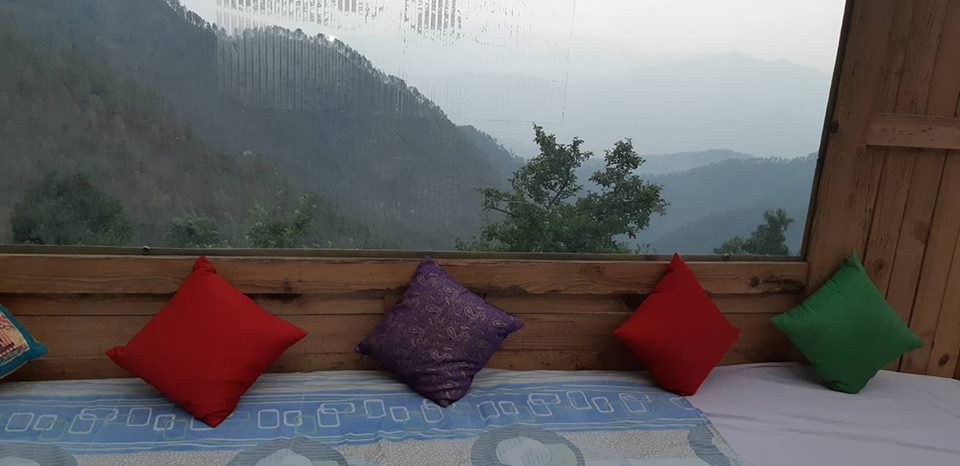 What I took away from this place, I cannot relate in words. It was a delightful and unconventional experience.
And by the way, "unconventional" is the key word here. 800m climb up a hill if you wish to step out for a journey; no electricity and no "amenities" – if you're looking for the usual "hotel" comfort, this may not be the place for you. If you are open to welcome joy as it comes, this place is sure to delight you.
As per the owner of this place if you come here, come here to disconnect
Reviewed by Nupur Agarwal Kalra
She is a mother of a 4-year-old. She left her full-time job around a year back for family reasons and she thinks that was the best decision of her life. Now she is a freelancer working with Abhyudaya in the field of Life and leadership coaching. Her hobbies include riding a bike especially in the hills, baking healthy cakes & exploring unexplored places. Her mantra of Life is "Live and Let Live".