We women live in an era where both "Power dressing" and "post-power" dressing are coexisting simultaneously. Pandemic has challenged the power dynamics to a significant level. However learning the art of styling is always empowering, and it can be used as a powerful tool to shatter the glass ceilings erected by patriarchy.
In capacity of your personal stylist, I am here to help you with power dressing, because when you look good, you feel good!
History & significance of power suit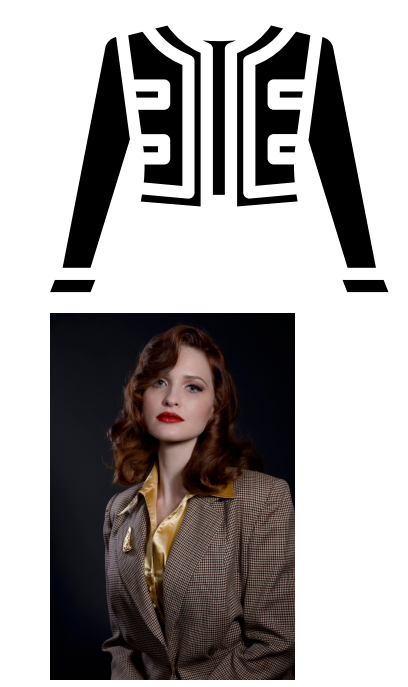 The concept of Power dressing took birth in 1960's when women started penetrating into corporate and political circles, historically ruled by opposite gender. The fairer sex aspired to look authoritative, hence "visual communication" became an important tool to fill the gap between the social systems and negotiation of power. Broad shoulders and boxy silhouettes became a norm. Much before that,
Coco Chanel, a celebrity designer, had invented a unique power suit, which came into force in 1930s, a suit which created a perfect balance between yin and yang or say masculine and feminine. From "dress to kill" it became "dress to survive," as for women fashion became the armour to endure the reality of everyday life.
If we talk about pre-independence era of India, the fashion was quite genderless as both men and women draped themselves in rectangular strip of cotton cloth or flowy angrakhas.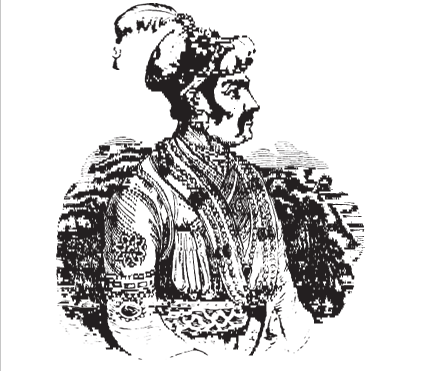 The Royal power was visually created by puffing up the shoulders, decorating costumes with intricate embroideries, wearing heirloom jewellery and handcrafted headgears.
Post-independence, Indian women rediscovered power of nine yards and thus saree became a preferred costume for women who were stepping out from the patriarchal settings, to find their own voice.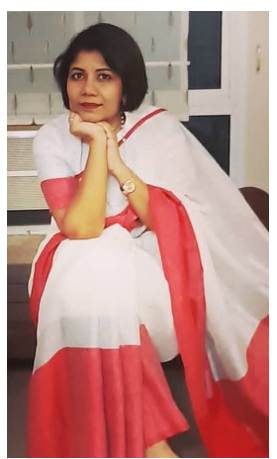 Since then saree has become epitome of elegance and power. The eternal appeal of drape and the way it is getting evolved with the time, is truly phenomenal. We all have already witnessed power dressing in the parliament, and now with social media ruling our minds, the Insta culture has uplifted the power saree game to a different level.
Power dressing in 2023
Power dressing used to be all about women being seen as equal to men, but now in 2023 it has evolved as an "armour to express." The power dress revolution in 2023 is all about empowerment and celebration of individuality. Incorporating elements from the traditional garments and infusing them in modern silhouettes, is picking up like wildfire all over the globe.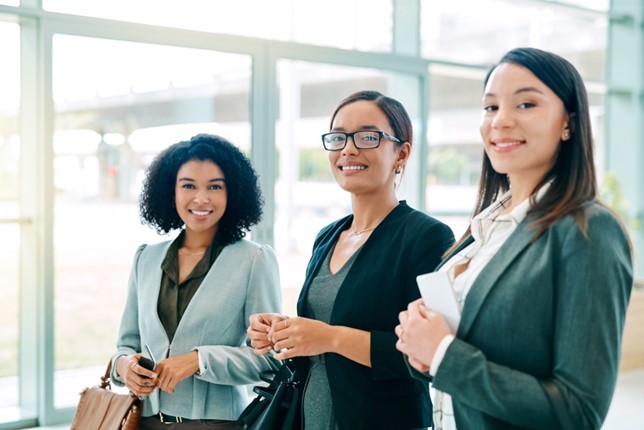 Six key elements for a power wardrobe
Design: In order to be irreplaceable, leaders need to stand Power dressing is never flashy, but an understated elegance that exudes power. Mallory Sills says that "even if you are not feeling confident, dress in a way that shows confidence, and your state of mind will follow." So, if you look like a leader, it will be easier for you to feel like a leader. Dress for the body you have today, and don't wait to have a dream body. Professional women should learn the art to accentuate their body assets and master the strategies of hiding the problem areas. Now the question arises on how to look like a powerful leader?
Simplest way is to Bespoke: Walk down the custom made aisle, because when it comes to high end business fashion for women leaders, nothing beats custom made suits or jackets. Can anyone forget power looks of Claire Underwood, acting as Madam President United states.Claire's style was all about fine tailoring, body skimming clean lines and unbroken silhouettes.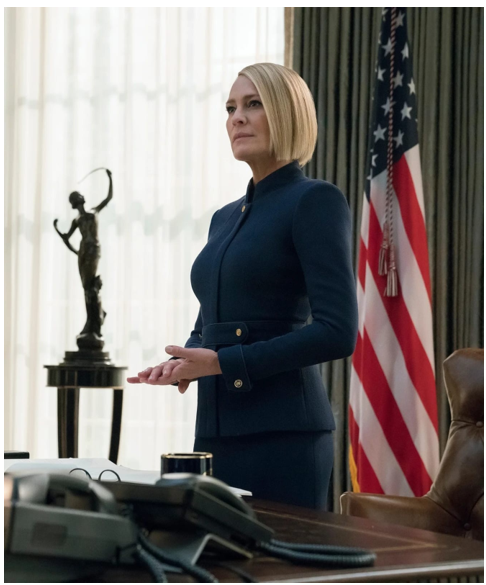 Image Courtesy: Netflix
Claire Underwood of House of Cards, dons collared blouses and body-con dresses which are classy and not provocative. An impressive signature area, power shoulders, a clinched waist and high quality button details. Claire is the woman decked up to shatter the glass ceilings and always ready for the (corporate) battle.
Quality: Power dressing is all about creating an Image that reflects trust, competence and professionalism, hence it becomes very important that leaders wear clothes which are well crafted, well fitted and scream Invest in the best quality you can afford, because leaders always lead from front.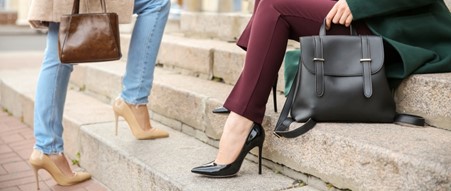 Colours: For building a power work-wardrobe, women leaders should be aware of the colours which make them shine and sparkle, but not over power their persona. Secondly, few colours convey leadership and power, like neutrals, royal blue, army green, business grey, beige, nudes and walnutty hues, so try to build at least 80 percent of your power wardrobe with the power colours. Rest of your 20 percent wardrobe can include trendy colours like bright pink, red or shades of Yellow.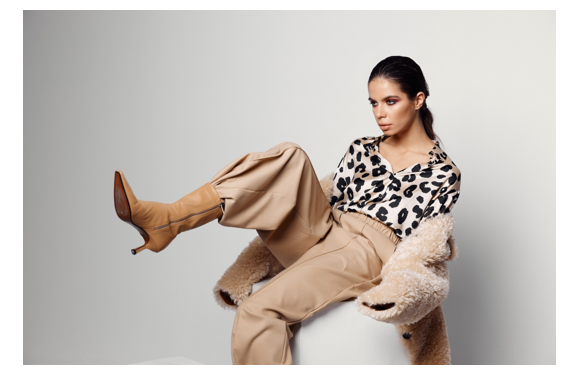 Accessories: A "girl boss" doesn't need to be boring with her Accessories are a game changer, and one right accessory has the power to change the configuration of your Image completely.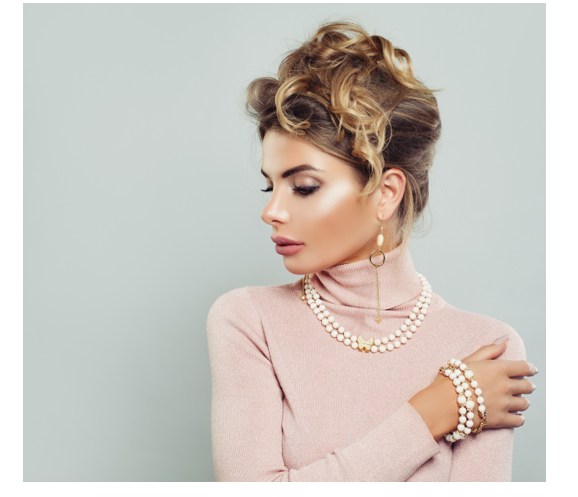 The key is to invest in quality and classy accessories, even if they slightly over your budget, because you are worth it! Power accessories will you more memorable, and will uplift your personal bran. A well coordinated accessory will have the power to put-together your "OTT" like a glue.
Grooming: People should notice your dress, but the focus should always be "YOU," hence personal grooming becomes most important.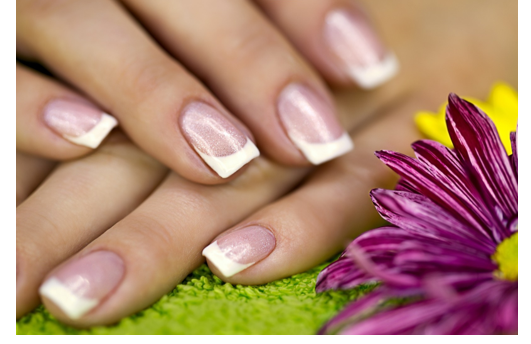 Let's go through a quick check list. Rate yourself from 1 to 10 on each grooming routine to know your strengths or weaknesses.
Skin care (face and body)
Make up skill
Oral hygiene
Nails

Hair care and hair style
Fitness
Etiquette (social & dining)
Body odour
Footwear (most important element of power dressing)
Body language: "Confidence" if you have it, you can make anything look good. Women leaders who own a positive and a powerful body language are able to influence and communicate better than their colleagues.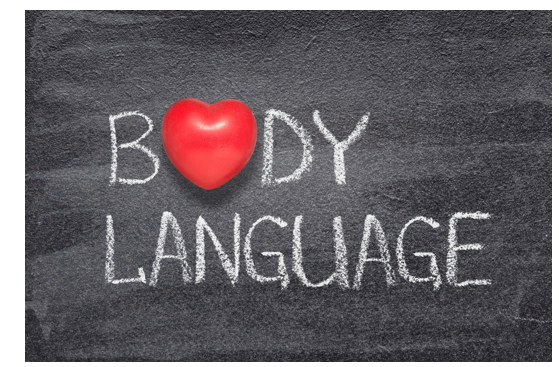 How to exude Power in tricky or challenging situations? Walt Whiteman says: I am larger, better than I thought, I did not know I held so much goodness. So follow the old age saying "Fake it till you become it." We speak more through our body language more than we speak through our words (55% of communication happens via body language).
We humans convey a lot through our expressions, gestures, postures, eye Contact, touch and stance.
Five quick tips to achieve more power:
Avoid using too many head tilts
Widen your stance, take up more space
Use your hands effectively while speaking, avoid girlish gestures like touching your neck or hair repeatedly
Practice authority in your tone
Firm handshake,a brief eye contact while introducing yourself and avoiding over smiling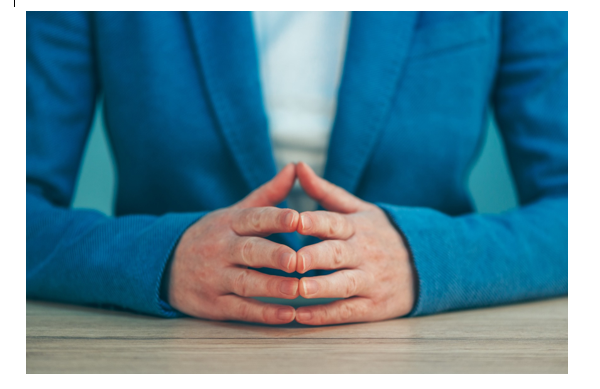 Never forget that a women is unstoppable once she discovers her worth!
The pictures have been provided by the author
About the author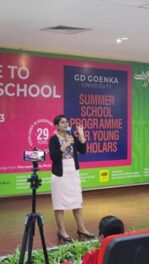 Annu Tayal, the founder of August Presence, is a remarkable figure in the world of fashion. With dual gold medals and certifications in Image Consultancy and Fashion Writing, she's been shaping the industry since 1998. Transitioning to styling in 2014, she's left an indelible mark.
Beyond fashion, she's a dedicated mother of three – two children and a beloved dog. Her journey is a testament to her passion and expertise in the world of style and image.