Women are going to form a chain, a greater sisterhood than the world has ever known.
– Nellie McClung
Most of us probably woke up before the alarm rang on Friday (Sept. 1st) morning. Not because it was the start of the weekend, but because it was time to 'CLIK' (Chat, Learn, Inspire and Konnect), GurgaonMoms networking catch-up event.
The relationships in this unique sisterhood community have indeed grown stronger, and there is nothing more alluring than indulging in the most interesting conversations with women.
In spite of the usual morning traffic, the drive to the venue was soothing and exciting at the same time. Our phenomenal venue partner for C.L.I.K. with GurgaonMoms, was the most exquisite joint in town, C'est La Vie World Food Cafe, by the lovely Ginny Gill Chauhan!  
Situated at Worldmark in Sector 65, Gurgaon, C'est la Vie is a gourmet scratch kitchen and bakery that strongly believes in curating the best food experience for you by bringing the freshest ingredients to your plate!  
The team arrived before time, and there were a couple of members who arrived even before the team did (which was not at all surprising). The excitement was palpable! And I kept thinking about how it would be once everyone arrived. The trickle in was faster than expected, and in no time the place was buzzing with enthusiasm, laughter, and a gleam in everyone's eyes. There were so many first-timers who were so happy and excited to be a part of this event. There were also a few first-time members who had taken off from work to be there for the event.
The event started with a warm welcome note from Mukti, and we invited some of our regular members to talk about their experience with the community.
Chtra Sharma shared,
It has given me so much confidence. Networking has given me a lot of courage, as I can talk about myself. I have grown so much, both personally and professionally.  
Rashi Seth shared,
I started my business around six years ago. The first thing I did was reach out to GurgaonMoms to write my first post. After that, I would really, really have to compliment GurgaonMoms unbiasedness in letting feedback be out there. One to the other, here I am. It has been six and a half years, and I am thriving. I probably know everyone in the community now. I feel extremely grateful. GurgaonMoms is the only platform that is inclusive, non-biassed, and absolutely forgiving. The membership is amazing, and the events are absolutely applaudable. The team behind GurgaonMoms—hats off to you! Thank you, thank you, thank you!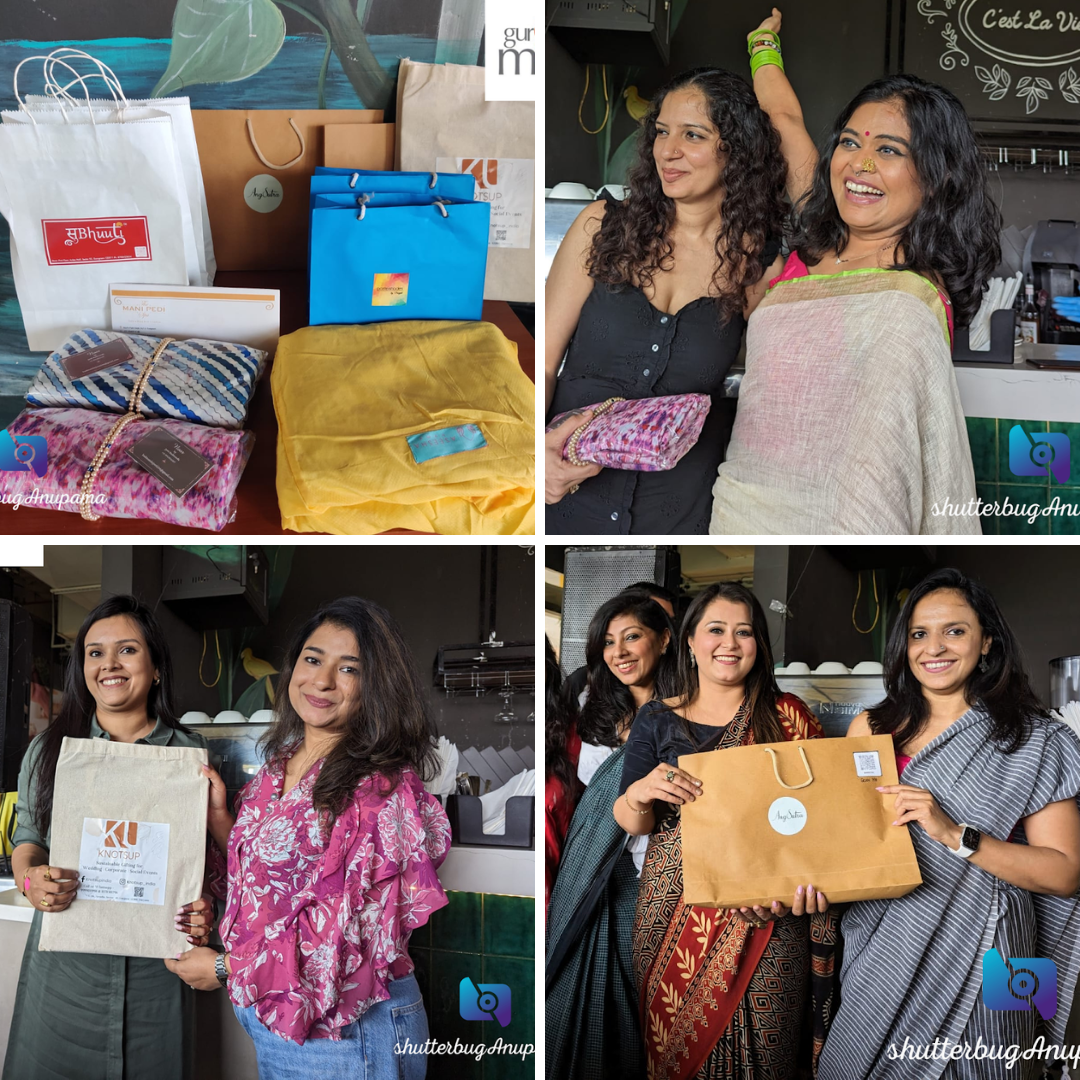 There were surprise give-aways for early birds, fun conversations, fun games, and interesting networking tasks where members at each table were asked to talk about themselves and share three things: two truths and a lie. The rest at the table had to guess the lie!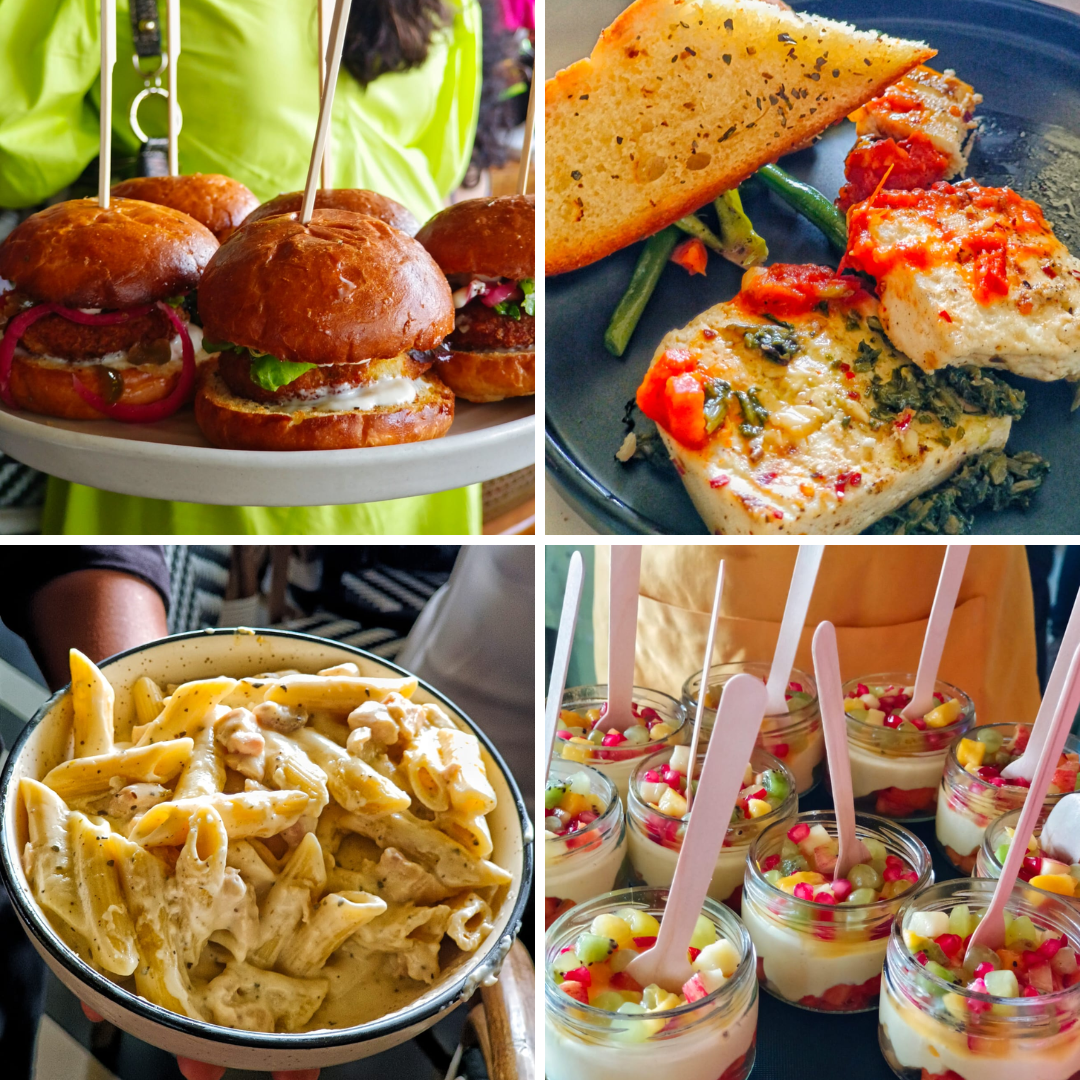 Of course, the appetising food and drinks kept coming in. Delectable burgers, huge pizza slices, and heavenly mojitos kept the mood in celebratory mode! The lunch and desserts were equally heavenly.
The most captivating part of the event was the conversation with Deepa Kulkarni. She shared her journey of recovery and healing after a huge personal loss  with everyone.  
Now was the time for the first-timers to talk about their experience. This was the first time they were attending a GurgaonMoms event. Reshim Fotedar joined the community almost 10 years ago. For some reason, she was not able to attend any events, even though she wanted to. So for CLIK, she took time off from work so that she could attend this event.
Reshim shares,

I was super excited to be here today. I was a little overwhelmed before coming. I knew about so many people in the community, but I got to meet them in person now. I enjoyed it thoroughly, and for sure, I will attend more events.
Pallavi Sinha shares,
It was totally an amazing experience at the event. Everyone was so warm and welcoming. I never felt that I was meeting them for the first time. It was like a family coming together to chat, play, and have lots of fun together.
Anupama Jha from AngSutra (our giveaway sponsor) was attending the GurgaonMoms event for the first time. She says,
"I was very excited to come here and had a wonderful time."  
Shomedatta Chanda from AngSutra (our giveaway sponsor) has attended an SMS event once, and this was her second event. She shares,
The camaraderie in the community and between the team members is amazing. It was really nice meeting everyone. I loved the games; the food was great, and the ambience was amazing. There was complete acceptance of each other.
There was respect and no judgement.   Everyone was unique yet intertwined with each other, making the most exquisite fabric called GurgaonMoms.
Pics Credit : ShutterbugAnupama      &   Snaptures By Shampa