On a rainy afternoon if you are looking to get wet, what better way than sliding down into pools from heart-thumping heights. Yes, I'm talking about the water park at Appu Ghar in Gurgaon. Last Friday as it poured buckets, I fished out an umbrella and headed for Appu Ghar. I thought I was the one with the smart idea, but it turns out that a lot many in Gurgaon had the same idea too. But I didn't dunk myself in the 'Lazy River' or  "Monsoon Mania' (the rain was already doing that for me), instead, I opted to be treated to a range of biryanis made by Chef Kuldeep Jain.  Appu Ghar has two food courts, one food court in the foreyard near the changing rooms, and another larger food court closer to the slides. This new food court is being added to the facilities and parts of it have been opened to the public on an experimental basis. As an extension of recently concluded Id ul Fitr festivities, the food court was offering a range of veg and non-veg biryanis. This food court is accessible if you purchase the unlimited buffet ticket plus water rides ticket at INR 1699 per head.
To keep the flavour of the festival going, there was a choice of khus or Rooafzha on offer to drink, a great alternative to fizzy, sugary drinks, usually on offer. There were eight kinds of biryani on offer: four veg and four non-veg.  The best part of the biryanis was that almost all of them had been cooked using the traditional 'dum' style to give them the depth of flavor.  There was a choice of Awadh, Kashmiri, Hyderabadi and Chettinad biryanis on offer. In the non-veg, section two were with chicken and two with mutton while in the vegetarian section, two were with mixed vegetables, while one had black channa and other lentils and one had paneer.  To go as sides with the biryani offering was a  burani raita, mirchi ka salan, fresh cut salad and papad.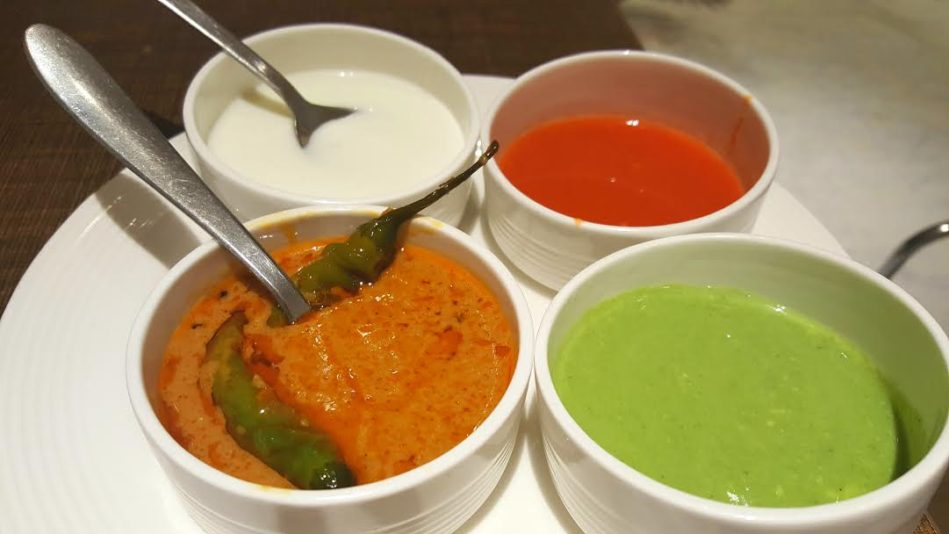 Chef Jain had experimented with the Chettinad flavor to create a biryani that was unique and different from the usual ones. My Tamil genes drew me to the Chettinad biryani and I can say it did not disappoint in taste. The chef was careful enough not to overpower the aromas with too much chilly or coconut. And the mirchi ka salan went perfectly with it.  The Kashmiri biryani had the subtle flavours of dry fruit and caramelized onions and was a hit too.
In the vegetarian options, I like the ideas of black channas in the biryani. It gave it a different twist from the usual vegetable or paneer offerings. And to top off the afternoon of feasting, there was some traditional seviyan for dessert.
Although this food court is still to be fully operational, the small offering they had was definitely worth the INR 600 extra on your ticket tab. In the next season, this food court will offer a range of cuisines from North Indian to South Indian, to Pan-Asian and Continental dishes, along with a homemade ice-cream bar.
So next time you are wondering how to entertain your kids and family, head off to Appu Ghar for an afternoon of fun and surprisingly good food too.
(GurgaonMoms went on the invitation of Appu Ghar to the Biryani Festival.)