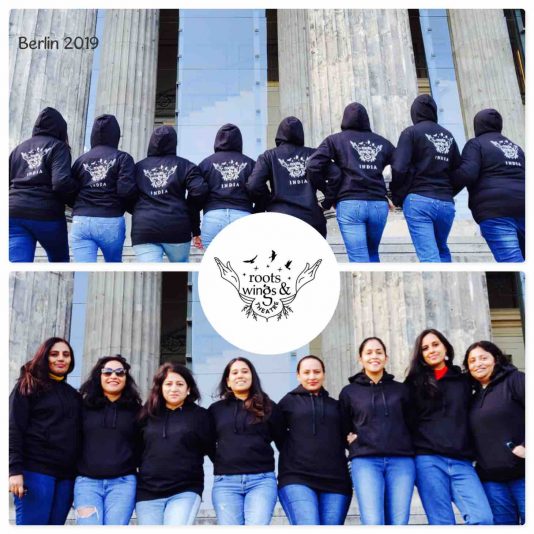 Roots and Wings theatre, a group based in Gurugram, performed to a packed audience at the KURINGA forum theatre festival in Berlin. A lot of hard work, careful planning and mutual support aided the production of the two plays "#Andme?" and "What's my tag?", giving wings to dreams as the group of eight reached Berlin on 30th September to participate in KURINGA Forum Theatre. The theme of the festival, held between 1st and 6th October 2019, was 'Aesthetics of Solidarity'.
The festival featured discussion seminars, experiential labs and performances. It was a creatively enriching experience to meet and learn from established and renowned practitioners of Theatre of the Oppressed methodologies from various parts of the world. The performances were spread over six days and each day demonstrated the power of theatre to raise social/ political issues and to transform lives.
The festival witnessed participation from a varied audience from many countries in Europe like England, Scotland, France, Germany and Italy. It was a daunting task that we had set for ourselves by performing to a packed house two nights in a row. But the resounding applause and the warm congratulations and feedback from each member of the audience made our spirits soar. The whole cast looks forward to experience the feeling all over again.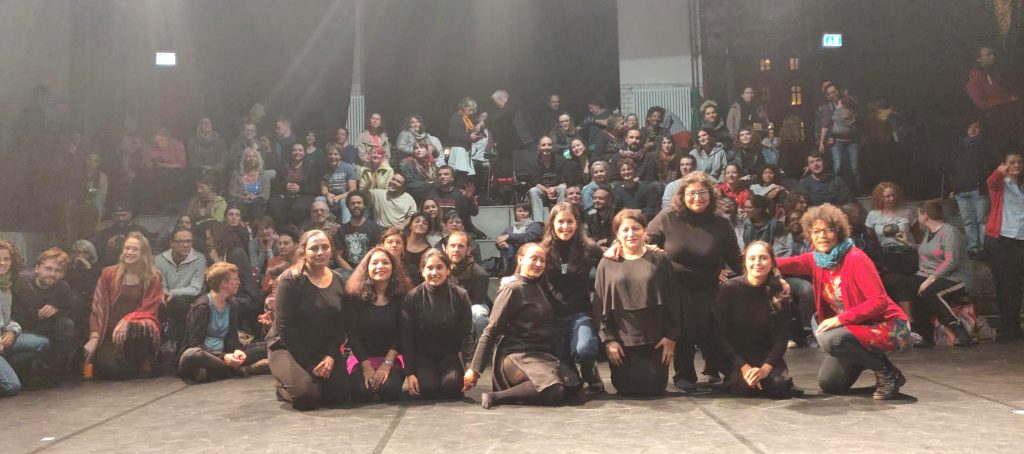 After performing for communities in India, we were pleasantly surprised to see the interpretations of our scenes during interventions by the international audience. It made us realize that though we may belong to diverse cultures, the issues largely remain the same and are easily identified by one and all. In fact the closing concert by the all women group 'Rainhas do Norte' and Till Baumann saw all of us dancing to the tunes of Samba and on a 'Gidda' and 'Dandiya' sequence. It was a complete amalgamation of cultures where the only language that mattered was music.
Our first play "#Andme?" had everyone standing up in solidarity against binary gender roles imposed by the society where in one of the interventions, the 'spect-actor' even went so far as to identify himself as a 'pink hippopotamus' instead of a boy or girl. Most of the audience empathized with the working woman trying to balance the work and home and made some concrete suggestions and interventions. The second play, "What's My Tag?" moved so many to congratulate us for bringing out the emotions behind colour bias which they seemed to be unable to voice.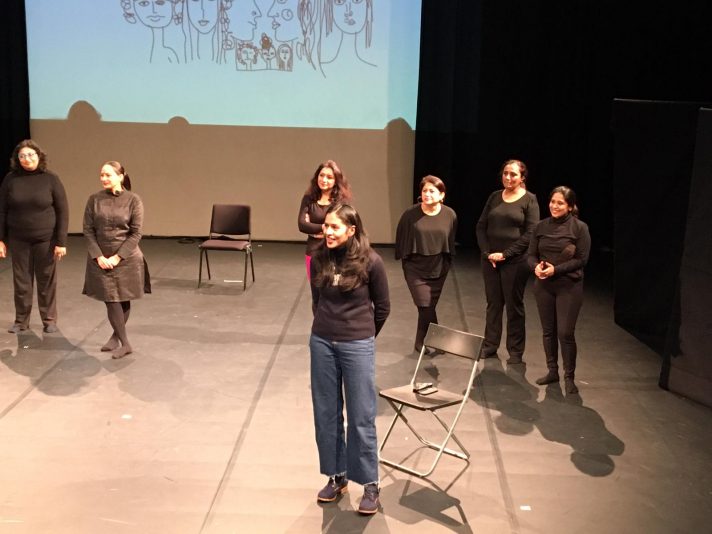 It was interesting to note that most of the plays we watched resonated with our ideas as we saw one in which they portrayed how social pressure can affect behavior patterns, thereby letting our own individuality take a back seat. In line with the festival's theme of solidarity, the artists irrespective of their nation, profession, colour and language seemed focused towards social responsibility, with each one of us encouraging, learning and working towards common goals.
This is a press release by Roots and Wings theatre Group,an initiative of The Inner Startup, an experiential training firm. They tell stories that need to be told, through plays aimed at empowering people by collaborative problem solving.