#Sprocketfulofmemories
Parents cherish many firsts. The first smile, the first word, the first crawl, the first walk, the first tooth and many more. But in this digital age with the photographs stored on the smartphone in many galleries, one often forgets when it took place. Here is where this thoughtfully designed sprocket gift box becomes the vital link to refreshing and retaining your memories. The HP Sprocket Newborn Gift box comes loaded with the smartphone printer, a pack of HP Zink Sticky-backed Photo Paper containing additional 20 sheets, 10 Wooden Clips, a String, and a Baby Memories Journal Book. It is perfect for parents who want to capture these special moments and re-live them whenever they want to.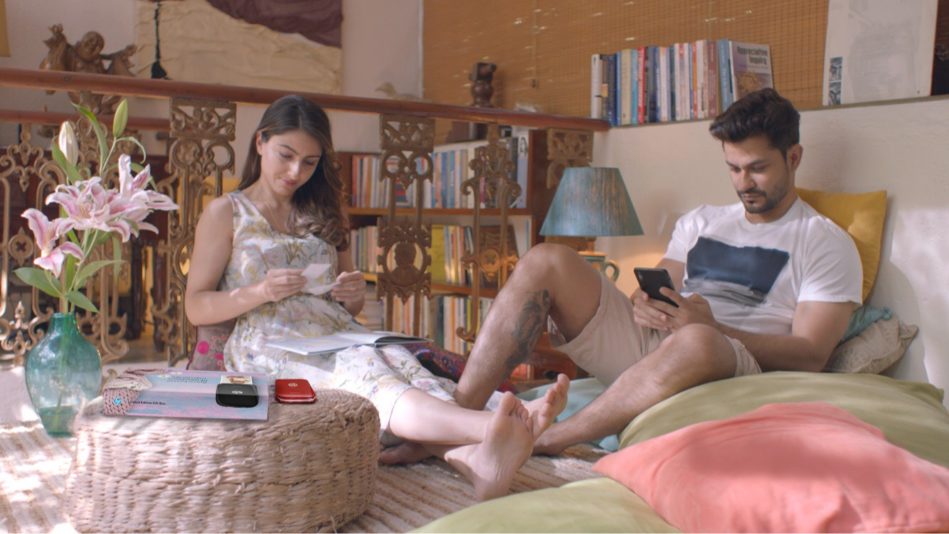 Celebrity couple Soha Ali Khan & Kunal experience the magic of the HP Sprocket Gift Pack as it was the first birthday gift for their darling angel Inaaya. Kunal and Soha instantly print thoughtfully selected pictures of their baby from their phone via Bluetooth and Kunal later surprises his wife Soha by a beautiful photo and light arrangement of the photographs. As the gift box not only has the portable printer but also all the other items required like wooden clips and string to surprise your loved one. The HP Sprocket Newborn Gift Pack also comes with a Baby Memories Journal Book that truly is a perfect tool to store your baby's memories and also pen your thoughts and emotions about a particular milestone. Soha and Kunal too have done the same, which they would surely cherish forever.
This wonderful device comes in a limited edition packaging as well – exclusively designed for gifting. The Sprocket Gift Box makes the ideal gift from family & friends near & dear.
With the festive season approaching this could be the quintessential gift aided to make memories. A child's first Diwali, a baby's first cracker, a child's first Pooja. These prints could be in turn gifts to grandparents who love the physical copy more than the online ones.
The HP Sprocket Gift Pack truly is a bespoke baby shower gift as well! Soon-to-be moms can easily capture memories of their pregnancy, baby shower and the first few moments of the baby's life.
#SprocketfulofMemories
Very often we scroll through our phones and wish we could get pictures framed. Then daily routine gets in the way and that task is forgotten. Very often on social media friends will comment "Perfect Shot", "Frame This", "It's a Keeper". then we sigh and move on forgetting the value of that click.
This is a perfect gift for you to capture all the special moments, print them and also display them as per your wish so that you can treasure the beautiful clicks every day. Bring out the artist in you by creating stunning photo walls, murals and collages of your little wonder or wonders. If you see something that moves you, and then snap it, you keep a moment and the HP Sprocket Gift Pack assists you to store these perfect emotions and moments.
The device also has a dedicated, extremely user-friendly app, which enables many fun ways to print memories. So go ahead gift your loved ones a Sprocket and enable them to have a #Sprocketfulofmemories
With every photograph, a moment comes to life.

Instantly print and share the precious first moments with a newborn with the HP Sprocket Newborn Gift Pack. Perfect gift for new parents. Soha Ali Khan Pataudi Kunal Kemmu #SprocketfulofMemories https://bit.ly/2yO3w7Y

Posted by HP India on Wednesday, October 17, 2018
**This is an advertorial content