Play Activities
School holidays are the ideal time for children to enjoy play activities. They are the time for children to rejuvenate, to learn and grow as they participate in fun summer games.
Summer Vacation Activities for Students
Summer vacation activities for students are of many types. Fun summer games, sports, hiking, swimming, cycling are some of the fun summer activities. Other summer activity ideas that stand students in very good stead are developing new skills, learning a new language or developing a new hobby.
Summer Holiday Activity Ideas
Enough importance cannot be given to making children responsible for household chores. When this is done in innovative ways as a summer holiday activity idea, it reaps great benefits for the child and the family. It brings in self-sufficiency, builds confidence and a fun summer activity actually becomes the means to developing a lifelong attitude of responsibility. 
Other Summer Activity Ideas
Summer vacation is also the time to reinforce the concepts learnt in school and to be ready to move ahead when school resumes. Printables available for download at HP Print Learn Centre (PLC) are fun worksheets for kids and a wonderful way of revising and strengthening what has been learnt in class. Sometimes if a child has lagged behind in class in a particular subject, these fun printable activities become the means for the child to catch up and begin to shine in class. These play activities provide children with the opportunity to re- explore the subjects they have learnt in school and begin to excel in them. Such summer holiday activities for kids help them to test, assess and improve themselves.  These worksheets will help kids gain not only conceptual clarity which is important at this age but also provide the necessary reinforcement of the concept via practice.
Summer holiday activities for kindergarten
 The HP Print Learn Centre printables are fun worksheets for kids and are a scientific, developmentally appro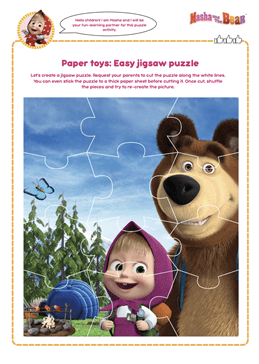 priate way of helping children in the age group of 3-12 years. What better way to create curiosity and wonder for a 3-year-old than by introducing him/ her to  the world of Masha and the Bear! This play activity on paper is easy to print and will make your child smile as he/she solves the puzzle.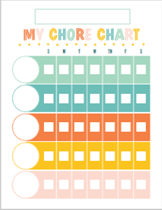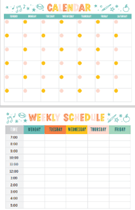 Fun printable activities for 7-year-olds that allow them the freedom to chart out their path with a personalised open calendar and their own chore chart is a wonderful way of children taking ownership and making optimum use of their summer vacation.
Summer Activity Ideas
Reading is one of the most stimulating of summer activity ideas. Apart from the absolute joy it brings, it contributes to language development, builds communication skills, opens the doors to creativity and imagination and helps the child grow culturally. When this growth is augmented with structure and understanding of story writing techniques, character sketches, the arcs in story telling and the graph it follows, a fun summer activity becomes much more than that. Thus, creative genius is cultivated through a summer activity idea.
Fun Summer Games
Children learn best through play activities.  And when these play activities are used to establish a sound value system, the learning to follow is the very best. When activities for kids during summer vacation teach children the importance of  kindness, gratitude and such other admirable qualities, holistic learning happens and summer holiday activities for kids become the foundation of a well-rounded individual. A Gratitude Journal as a summer holiday activity idea, brings in a lot for the child to be thankful for in the future. Learning is a continuous process. When fun summer games and summer vacation activities for kids are designed well and used effectively, these play activities are the perfect stimulation and growth tools for them.