In our school days, we all learned that Diwali is the festival of lights. It's a celebration of the victory of good over evil, light over darkness, and knowledge over ignorance. Diwali is the biggest festival in India, and it is celebrated across all communities.
The word 'Diwali' resonates with many rituals and activities like cleaning and decorating homes, lighting, rangolis, exchanging gifts, and, of course, having fun with family and friends.
But amid global warming, climate crises on a global level, and dangerous AQI at the local level, we must acknowledge the effect our lifestyle choices and our festival's customs (firecrackers and their contribution to air pollution in this case) have on our planet, and we must take smaller steps to reduce our individual carbon footprints and step into the new year with a resolution to adopt a sustainable lifestyle.
Here, I put down a few environment-conscious ways to deal with post-Diwali celebrations. 
Post Diwali Arrangements 
1. Rangoli Flowers and Puja Flowers: Flowers from Rangoli or other decorations and Diwali Puja Samagri can be composted, and the compost can be used in your house plants. Please be mindful and avoid immersing religious waste in rivers or water bodies. It pollutes water bodies and harms aquatic living beings. Marigold flowers can be put out in the earthen pots, and within a few days they will bloom out into flowers again. Composting tutorials are easily available on YouTube.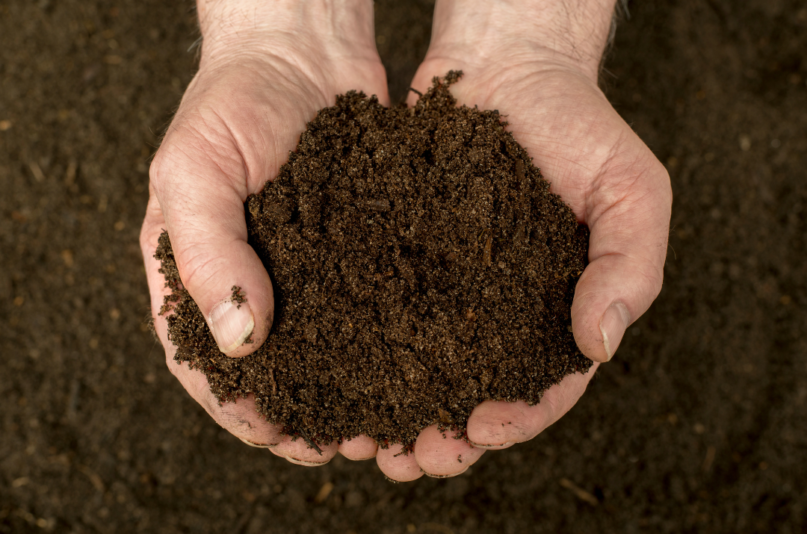 2. Diyas and God idols: There are various ways to mindfully discard the Diyas and God idols after Diwali.
You may wash the diyas and keep them for the next Diwali.
You may put the diyas at each corner under the planters to give them a raised platform.
You may crush them roughly and keep them to be put at the base for drainage while starting a new pot.
You may crush them finely into powder and mix a small quantity of this powder in the soil of your house plants or in the garden soil.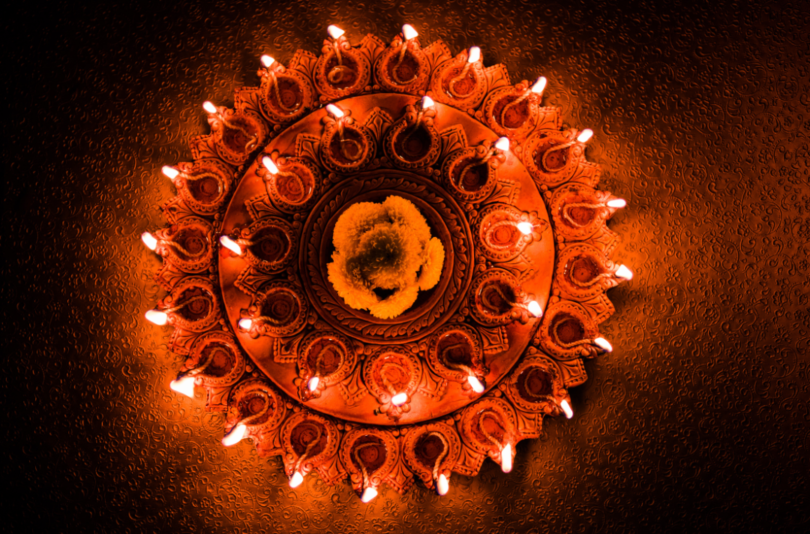 Please avoid buying God idols every time and rather invest in reusable idols in metal or marble. If you still choose to buy one-time idols, you may treat them nicely by crushing them finely and mixing them up in the soil after properly washing and straining to remove the paint. God lives in plants, trees, and nature, and taking care of the environment is the best way to show devotion.
3. Plastic and E-waste After Diwali- You may end up with plastic waste and e-waste to be discarded. Please search and find the plastic recyclers and authorized recyclers of Ewaste who may arrange the pickup of waste from your doorstep. Alternatively, you may go and drop off the waste at the nearby Samadhan hub center. You may check the location of the nearest Samadhan Hub on Google Maps.Samadhaan Hub Park. Block C, Sushant Lok Phase I, Sector 43, Gurugram, Haryana 122022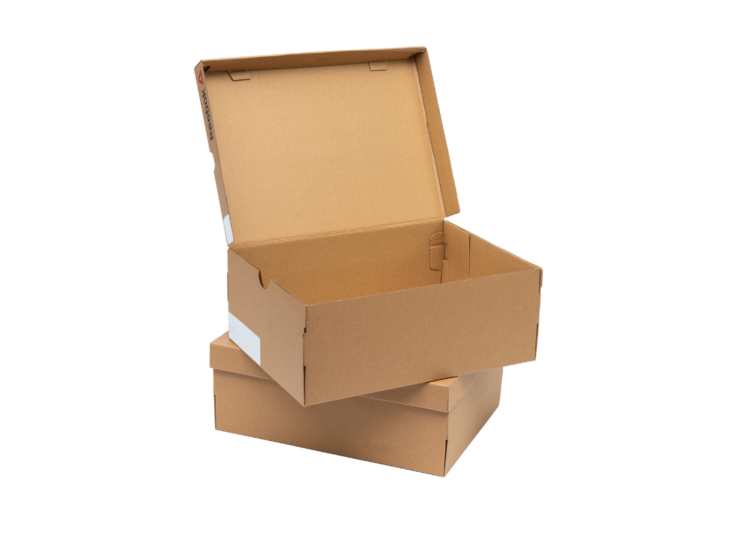 4. Storage:  Sometimes we receive gift hampers, and the boxes, containers, and baskets of the hampers are so good and strong that you don't want to just throw them away and tend to keep them for future use, but at the same time you get the thought of a space crunch. There are some tips to store them in an effective ways.
Some of the boxes are collapsible. You may try to remove the adhesive from the walls of the box and lay them flat. Whenever you need them, pull up the wall, apply adhesive, and it's ready in its 3D state.
There are some rectangular wooden trays as well. Those can be kept vertically resting with the back wall of your cupboard just behind your clothes. Normally, their depth is not more than 2 inches, so they can easily rest behind your clothes inside the cupboard and won't consume much space. 
Similarly, they can rest in the upper section of your kitchen cupboards. 
You may also slide them beneath the bed if they are above the floor.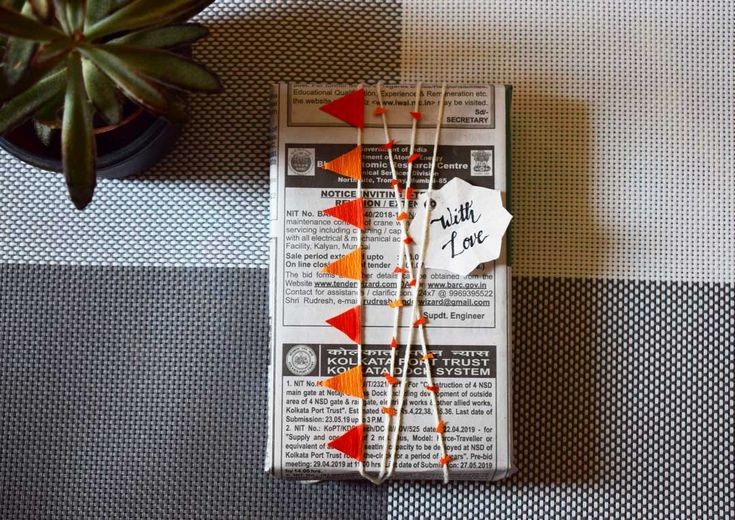 Make a point to wrap them with 2-3 layers of newspaper. You may peel off the upper layer of newspaper during the periodic cleaning. That way, you won't need to change the entire newspaper.
The above-mentioned tiny steps foster the true spirit of the festive season and strengthen collective action to build a sustainable future. Adopting a sustainable lifestyle involves taking a mindful approach to everything we do, eat, buy, and throw away. We must consider how we can reinvent our traditions and festivals to reduce the burden they put on our planet and change our ways to live mindfully not only during festivals but every day of our existence on earth.
This article is by Sameera Satija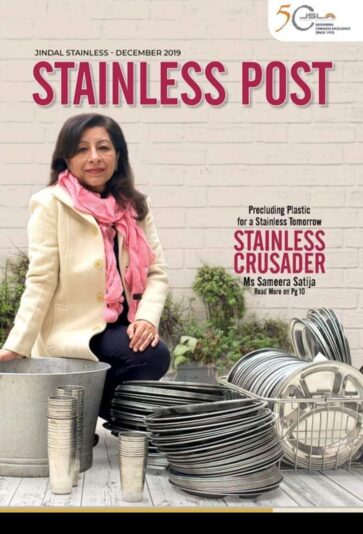 Sameera Satija is a resident of Gurgaon and has been working in the area of Waste management, Sustainable and Chemical free lifestyle and Environment for the past few years. She is an Ex-Auditor of Central Govt's Audit Deptt. She is certified Sustainability Coach and the founder of 'Crockery Bank for Everyone' initiative. Her Initiative was acknowledged and felicitated by Ministry of Steel GOI under the theme 'Sustainability Vision 2030'. Her initiative also bagged applause from celebrities like Sonu Sood, Gautam Gambir and Richa Anirudh
She also runs TRASH Zero Waste Consultancy services with the motto to provide sustainable products and solution to all the sustainable needs of the community/Individual.
She is Haryana State President WICCI Bio Enzyme Council and conducts workshop to promote the use of Bio Enzyme based house hold products to reduce water pollution
She is associated with a non profit entity 'Astitva' which is meant to promote Repurposing and Upcycling fabric/textile waste, recreating exiting clothes/furnishing and providing sustainable gifting options to corporates and community.
Email id: sim.satija@gmail
Contact/ WhatsApp number:8700410499
https://instagram.com/sustainabilitycoach_sameera?igshid=NzZlODBkYWE4Ng==