May the radiance of a thousand lamps illuminate your life, dispelling all darkness, and bring in the warmth of joy, love, and prosperity. Wishing you a joyous and prosperous Diwali!
FESTIVE DECOR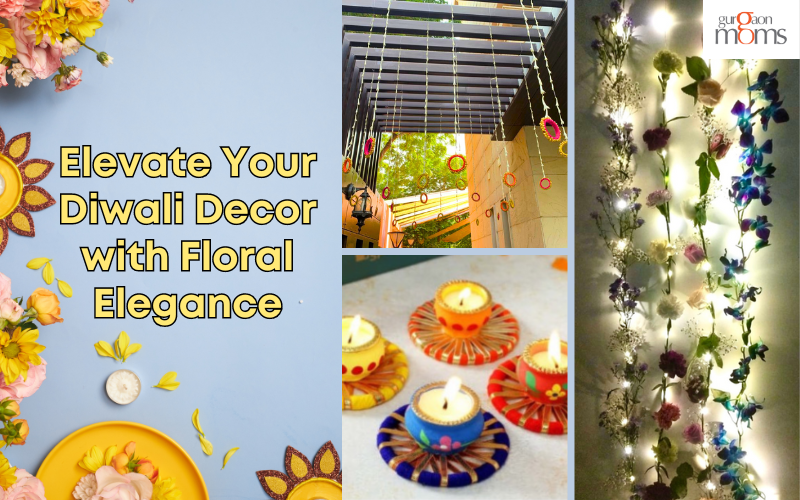 Elevate Your Diwali Decor with Floral Elegance
This is our favourite season. Where we all get together and spend quality time with our family and friends.
We love to decorate our homes with flowers.
Pooja Mani Tripathi shares some wonderful tips on how to decorate our homes with flowers.
RECIPES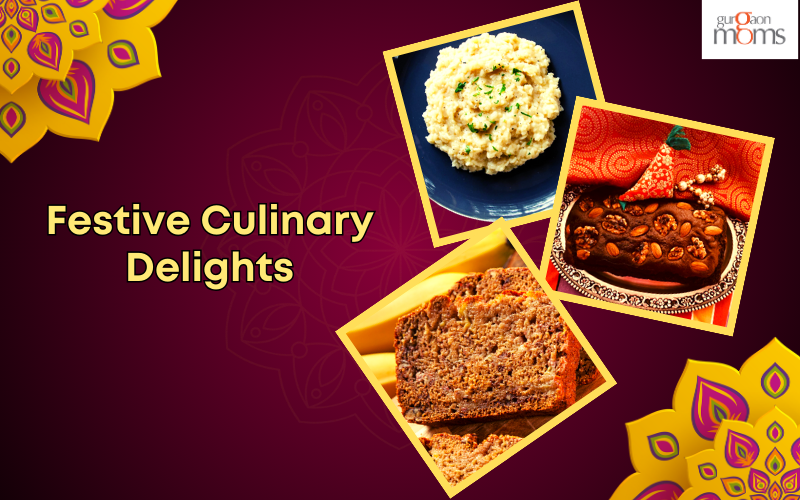 Festive Culinary Delights: Some Delectable Recipes
During this season, our appetite for delicious food knows no bounds. While we thoroughly enjoy indulging in delectable treats, we also appreciate the charm of homemade simple desserts and savory delights.
Sangeeta Chadha
from 'Meethii Yaadein' and
Akansha Gupta Kathuria
from 'Brownyumm' have thoughtfully curated some mouthwatering recipes that can be easily prepared in the comfort of your own home.
SHOPVILLE

:DIWALI OFFERS FROM OUR ENTREPRENUERS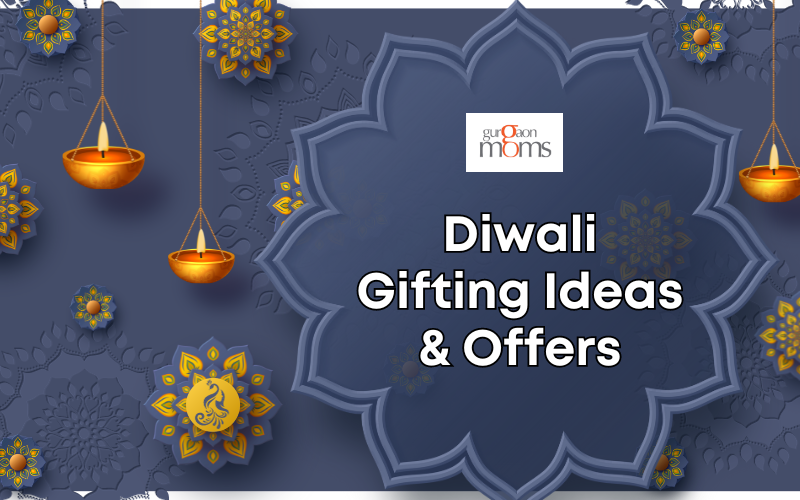 Picking the perfect Diwali gift can be tough, but don't worry! At ShopVille, we've put together a collection of fantastic brands that offer special gift choices just for our members. So, you can relax and find the right gift without stress.
MOVERS AND SHAKERS  
We are extremely thrilled when a member receives praise for an accomplishment because we are dedicated to creating an exceptional community.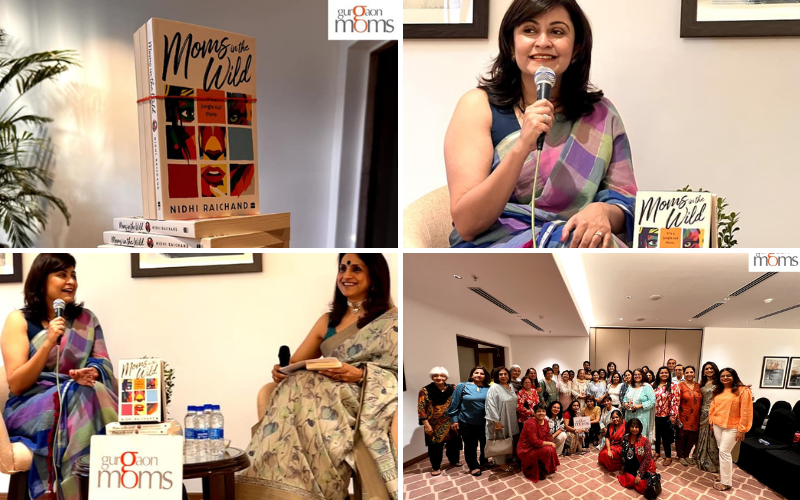 We would like to congratulate Nidhi Raichand on her first publication with Harper Collins, 'Moms in the Wild'.
The GurgaonMoms Book Club takes pride in hosting book discussions and launches where the power of storytelling and the joy of shared literary passion are vividly celebrated…And "This" one turned out to be yet another beautiful evening with a first time author from Bangalore Nidhi Raichand launching her book "Moms in the Wild" at the DLF Club 5, Gurgaon.
Click here to join the GurgaonMoms Book Club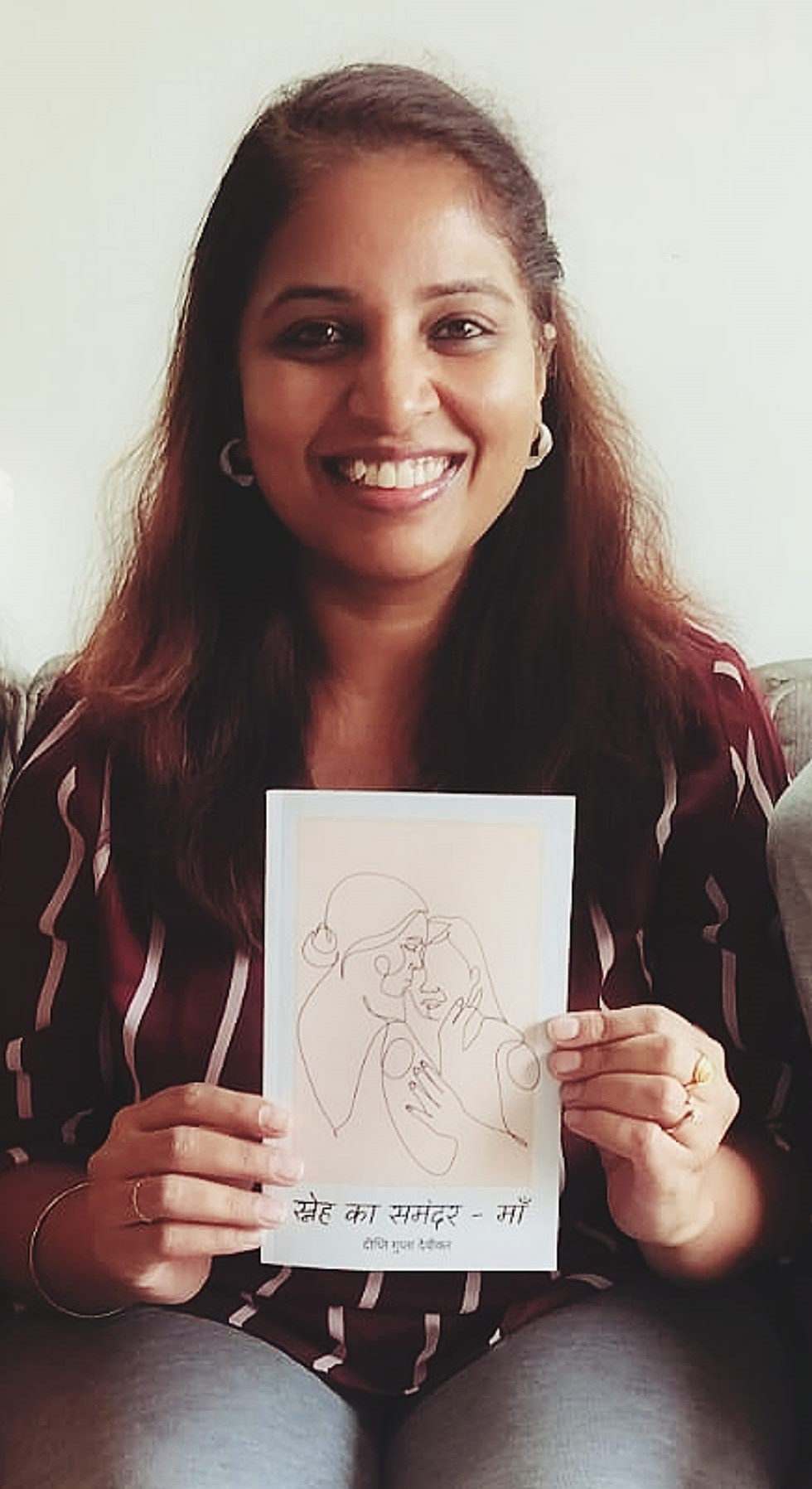 We would like to congratulate Deepti Gupta Devikar for embarking on an exciting journey as a published author.
Her first Hindi Poetry Book 'Sneh Ka Samandar-Maa' published by book by BookLeaf Publishing.
CAREER

Are you considering a job or career change? You may find the positions listed below intriguing.
Equal opportunity employers can post their requirements. Please write to [email protected]
NEWS YOU CAN USE
The news items listed below may be helpful for our members who reside in Delhi – NCR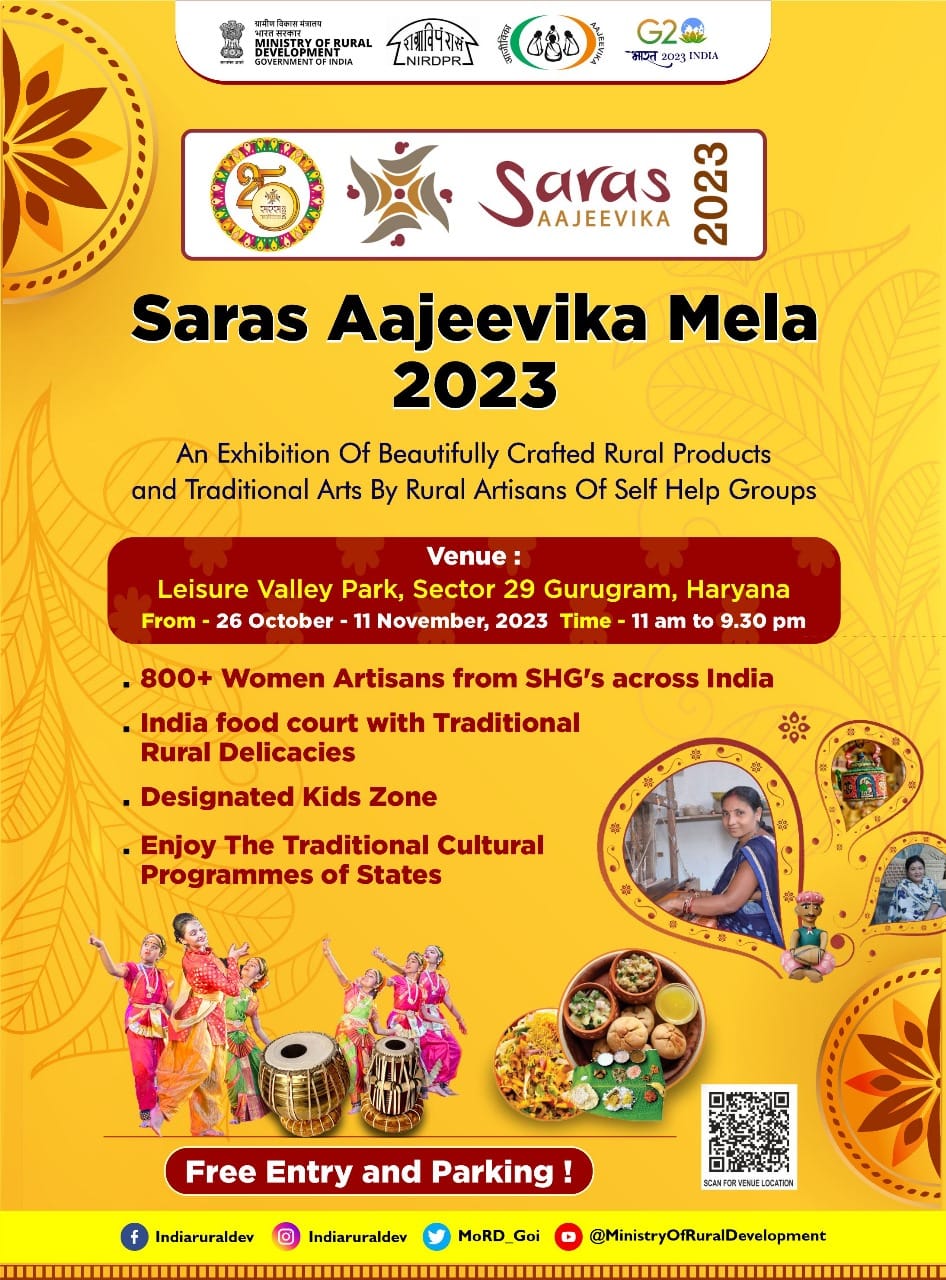 Saras Ajeevika Mela 2023
is back and this time it's bigger and better.
Saras Ajeevika Mela is an extraordinary platform where 800 talented rural women from 28 states will be able to showcase their exquisite handicrafts and traditional arts.
Visitors will also be able to enjoy the cultural programmes and savour delicious food from more than 20 states of India.
Come and witness the potential of rural India with exclusive Handicrafts, wooden arts, fabrics and edibles.
Date: 26th October to 11th November 2023Venue: Leisure Valley Park, Sector 29, Gurugram, Haryana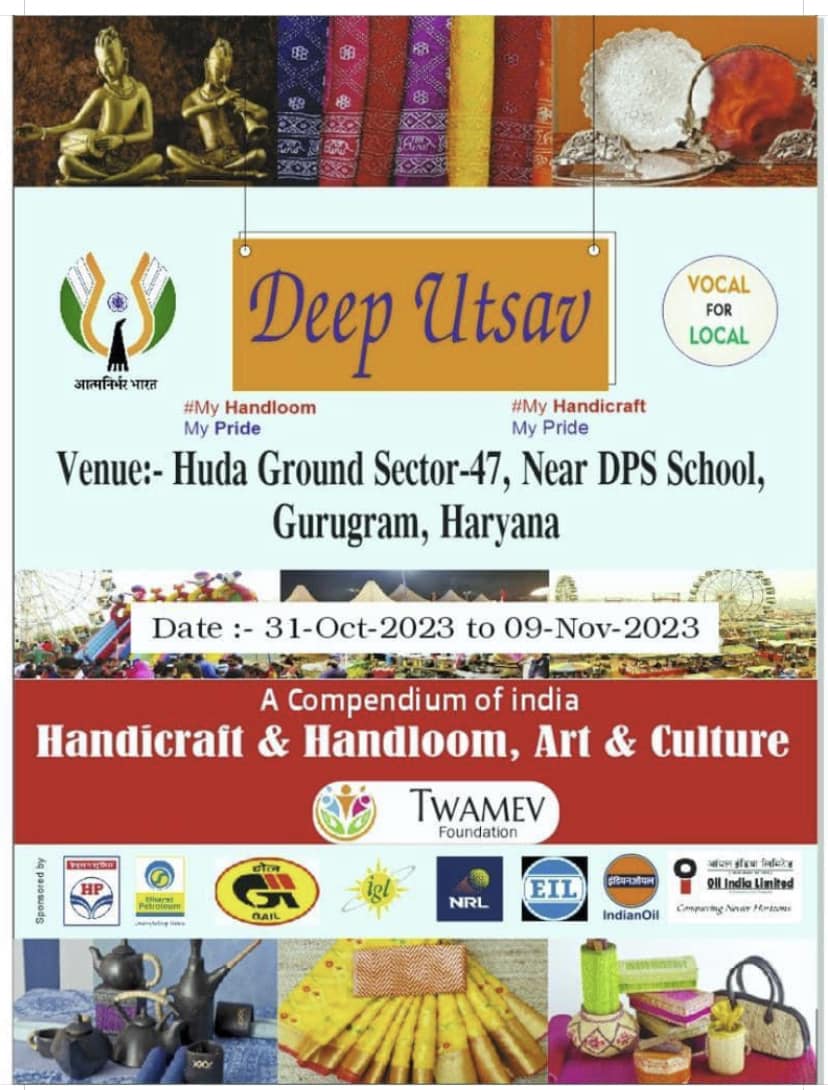 Deep Utsav: 
Over 350 stalls
Categories: Apparels, Jewellery, Live food, Home Furnishings, Home Decor, Diwali Products, Kids stationery, Gifts Packs, Toys, Organic Food etc.
Date: 31st October to 9th November 2023
Venue: Sector 47, Huda Grounds, Gurgaon ( Opp DPS School)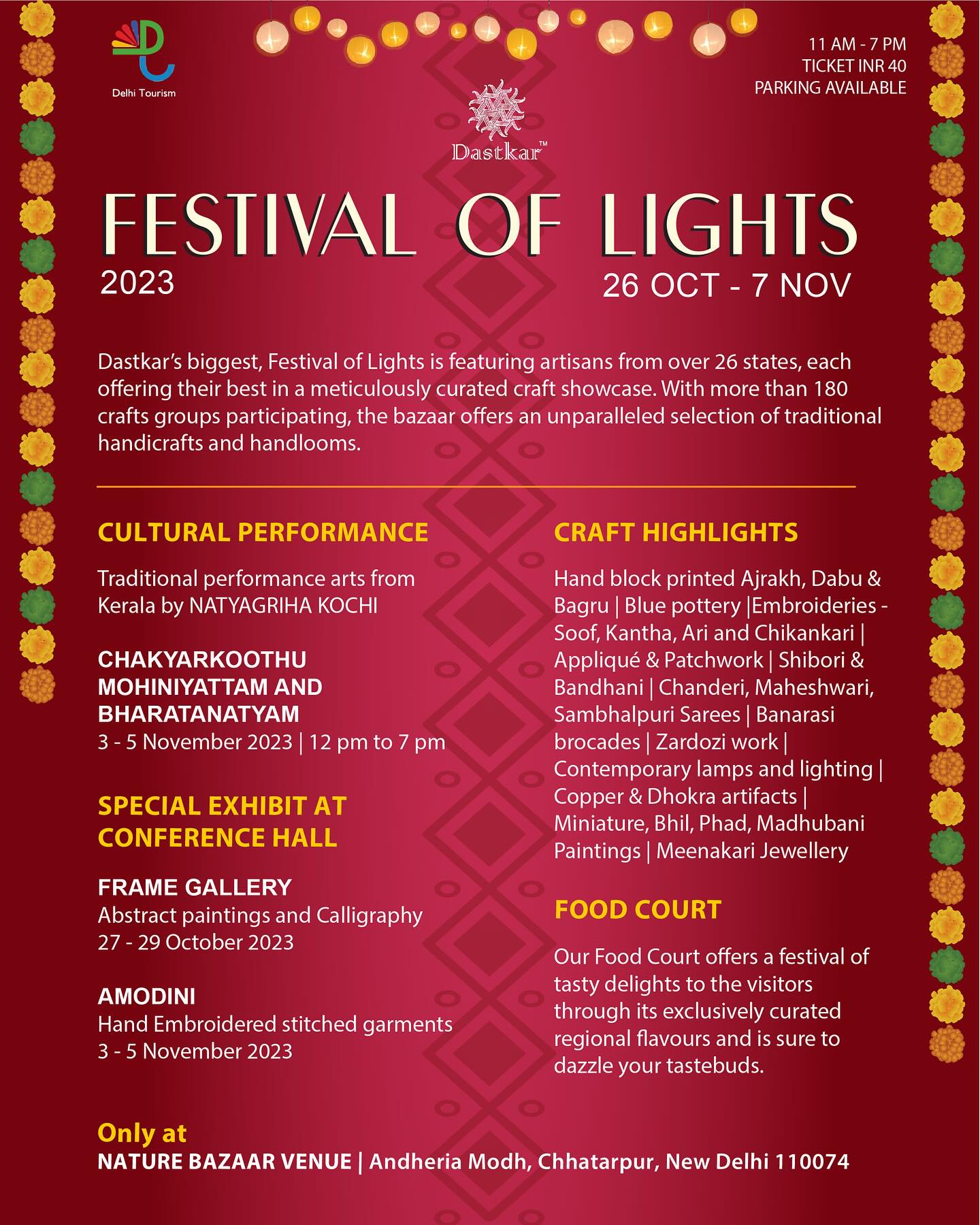 Celebrate the Festival of Lights, where you can find artistry that reflects the soul of India. Support traditional craftspeople and bring home one-of-a-kind treasures that will make your Diwali celebrations even more special.
Festival of Lights 2023
Venue: NATURE BAZAAR Venue, Andheria Modh, Anuvrat Marg New Delhi – 110074
Dates: 26th October to 7th November 2023
Timings: 11 a.m. to 7 p.m
Entry Fee:  40/-
Parking Available
#SHUKRAVAARSTYLEMAAR
Meet two of our style queens for this fortnight  on #shukravaarstylemaar! 
What is your personal style? Have you found it yet? If yes, please post in our community (https://www.facebook.com/groups/gurgaonmoms) on Fridays and who knows, you may be featured next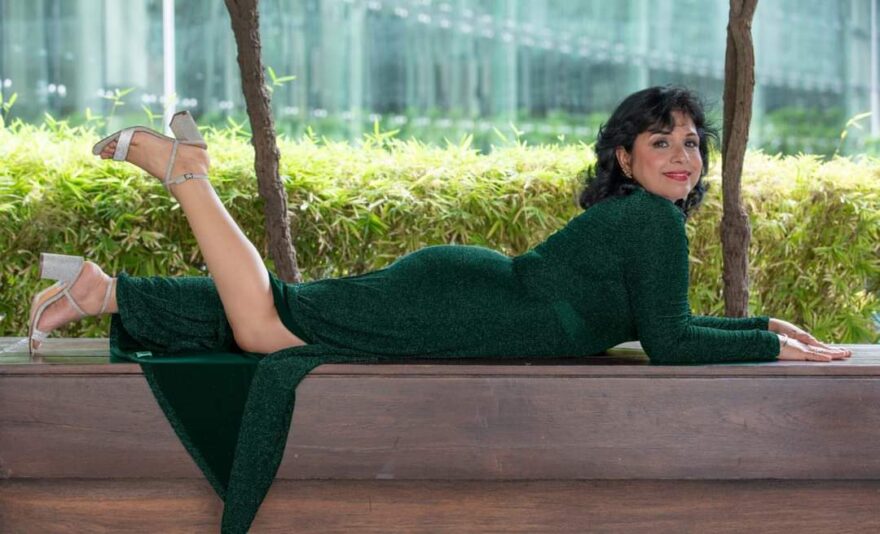 Rohini Kapoor:My hubby gifted me a photo shoot on my 50th. A pose I thought would look good on me! Felt like a celebrity accentuating my voluptuous curves!!
Loved doing this shoot which I would cherish for years to come.. memories locked forever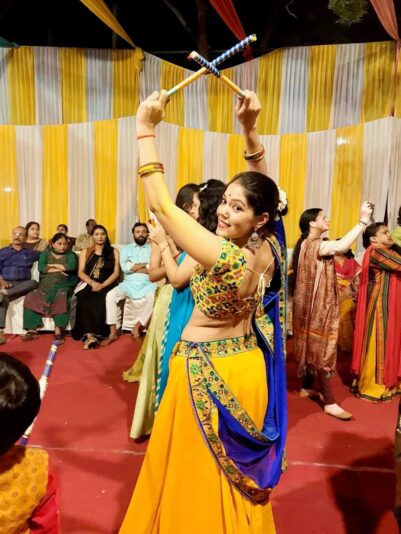 Anushka Singh:As it was my first dandiya and I was super excited and wanted it to be special, and couldn't find any suitable outfit for that day, so I put all my creativity on this lehanga. Got it stitched from my saree, and guess what!!! Got lots of compliments for this and I'm in love with this pic.
HUMOUR CORNER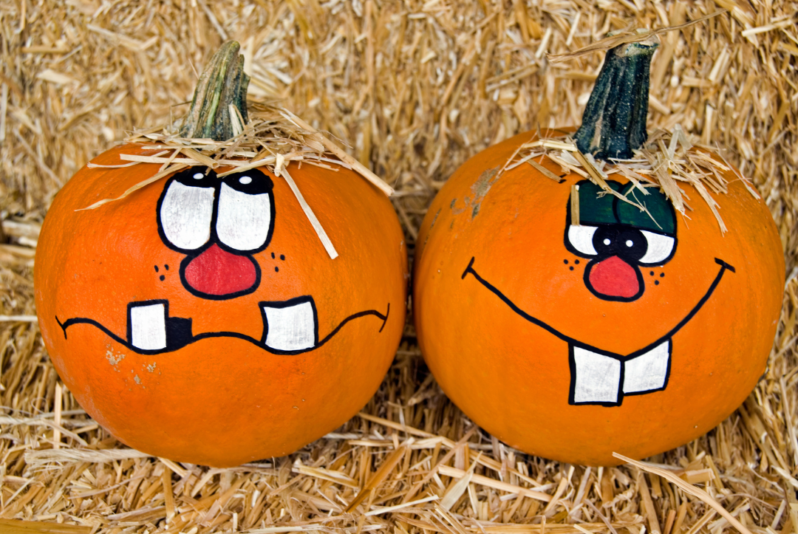 Humor is the delightful spark that lights up our lives, turning the mundane into moments of joy and connection. 
Let's look at this funny post.
We thoroughly enjoyed crafting this newsletter for your pleasure, and we hope your reading experience matches our enthusiasm. We eagerly await your response. For inspirational stories or narratives, please feel free to email them to [email protected] or [email protected], even if you prefer to remain anonymous.
Your feedback holds great significance to us. Share your thoughts with us at [email protected]. Until next time, stay well!"
Narration & Content Curation: Ambika Rikhye 
Formatting & Visual Presentation: Anshu Bhatia