I had never imagined this. The ground vanished from below my feet! He said that he was moving to Ahmedabad and had got the promotion as well as the role. Oh, Lord! There was so much left to say and I kept a straight poker face, said nothing yet again, just that I was happy for him.
Munish had spent almost a year loving me, caring for me, spoiling me, had even told me he loved me. He was my best friend and I couldn't imagine a life without him and yet I said nothing. When I finally had the courage to say it, it was too late.
It was the summer of 2000 when I first saw him. Both of us joined an MNC organization on the same day. It was a group of people who joined together for the same process. We were not too close; Munish kept to himself and seemed like a reserved person, I was on the other hand keen on making friends and partying. Life although had plans, different plans and they caught up with me
We traveled in the same bus daily to and fro the office. Had limited interaction to start with but with time the conversations became long and continued on the phone too. He was watching me through thick and thin as I maneuvered my life in and out of friendships, crushes, infatuations, and trying to grapple with my new office regime and my passion for work. Our friendship grew as he stood by me, talked to me often, even fought for me. We were turning out to be great friends, as he was always around to listen to my stories. The friendship rolled on subtly and then one fine day, it happened; Life you know … and its plans, they had to catch up with me and they did …
MUMBAI, Nava Sheva, Jawaharlal Nehru Port Trust (JNPT): The letter, the summon had come from the authorities in JNPT. It troubled us (my Mom and I) since I had done nothing wrong. Long story short, some illegal transactions (unknown to me) had taken place by using the name of a company I had registered a long time ago. This had shaken us as we had been summoned to be in Mumbai to answer the authorities. Munish said he would come along too and I felt strangely relieved when Mom also agreed to let him tag along. This was the first time I had noticed the bond we had formed in the last 8-10 months and I was just so glad he was coming along
The journey started, the train, the sounds and the music of the railway tracks. It was absolutely clear to me by then that Munish was head over heels in love with me. The journey to Mumbai was just so revealing, his humour, his story, his music, his poetry along with the sound of that train, the silent sideways sway inside the cabin and the loud music of the railway tracks when we stood by the door, him and me. The nervous energy, the turbulence in our hearts of what's in store in Nava Sheva, his assuring voice, that movement, that sway, that sound; all in rhythm and sync with the beating of our hearts … something clicked, something budged, something changed forever
The heart fluttered as the Mumbai monsoon greeted us with magical ambiance and as we rode through the lush green and winding Sahyadris towards the Port. The nervous tension, the feelings of youthful flirtations coupled with fear of what lies ahead is an emotion I still remember. The guesthouse on the port was at a splendid location, overlooking the Elephanta caves and the sea from a hillock. Everything was so beautiful as if the forces of nature were coming together to tell me where I belong as if he had yelled out to the universe that he loved me and the universe was resoundingly responding to him. There it was, Yes exactly there that I was in Love. How I longed now for his voice for his reassuring touch and the innumerable times I have wanted him to hold me. But I said nothing …
We returned home from a successful trip with the authorities convinced and a sense of stupendous relief. But more overwhelming was the feeling of separation as we reached the New Delhi station and parted ways to get home.
The Way forward? : The trip also entailed Munish spending time with my Mom and we later invited him over to meet my family. Although we had not expressed our love for each other yet it was not important as my family was somehow not happy with this bond. They tried real hard to convince me to keep distance and for some reason, I thought I will be able to. I could see he was totally crushed with this distance and the toning down of the friendship in general. It was hard to keep him away as he just never left my side. I wanted to tone down his feelings for me but this ignited them further until he confessed his love for me one day. I said nothing and we continued our strong bond of friendship through ups and downs. We were always together, through various outings, parties, weddings, in the bus, traveling otherwise, etc. And then one day … Life like I've already told you had different plans … they caught up with me yet again
The announcement, The shock and back to the Intro: Munish (later in life) told me that he was so crushed to not be able to find love with me that he had decided to leave it all, to move away from it all, to find a new role in a new city and be done with it. When a role and a promotion opened up in Ahmedabad he was adamant and rigorously pursued it as if yelling into the universe again to take him away. The universe winked at us as it made way for the final gong! He got the role in Ahmedabad and told me and Yes the ground vanished from under my feet. I was now Crushed! I dreaded my life without him, my Tall, Dark and Handsome best friend whom I was head over heels in love with is not going to be around anymore to listen to me, talk to me, fight for me, care for me, love me, spoil me. I was going to miss him, dearly. Oh Lord, what have I done, why did I ever push him away, now he's not going to be there? I had so much to say and I said nothing …
Shimla, the Final Gong? : There was still time for him to leave. So a group of us friends in the office planned a short trip to Himachal Pradesh Shimla. I had to take this opportunity. This was probably my last chance, maybe it was too late, but this still was my last chance. I had decided I was going to tell him, I had decided I was in love and wanted to be that way. I had decided a lot of things then. It may entail going against my family or waiting for him to return or maybe at some point going to him. Maybe, who knows what life had in store. The journey was exceptional and beautiful, it had to be, I was in love, I was with him, and I was where I belong. I could see it in his eyes, he was sad for not finding love with me and I was sad for finally finding love and not being able to keep it. As we trudged in our car towards our destination both felt the eerie rhythm of something coming to an end and maybe just maybe something else – a new beginning. We spent the journey hand in hand looking at how beautiful the world was; the yellow mustard fields, the trees of various orchards lined together in various formations, the lush green and winding Himalayas, his music, his poetry, the rhythmic motion of the car synced again with the beating of our hearts. The Universe was in all probability winking again.
We finally reached our destination, unable to let go and just wanting to be with each other. We were alone even in a group. We walked down the streets of Shimla eating Chaats and Ice Cream. We roamed in love without the actual relationship and just as friends would for maybe the last time extremely happy and just as sad. Later when we were in our room I took out all the lovely greeting cards and letters that he had given me and the loving wonderful words he had written for me; the ones I told him I had torn and thrown away. He was in tears and could not believe what he had just witnessed, my subtle way of saying I loved him too and cared for him. That I was willing to fight for our love and wait for him to return and that this is not the end but a beginning. We hugged, kissed, finally and spent the entire night just in each other's arms holding each other for eternity and talking and talking about us and the future … was I too late?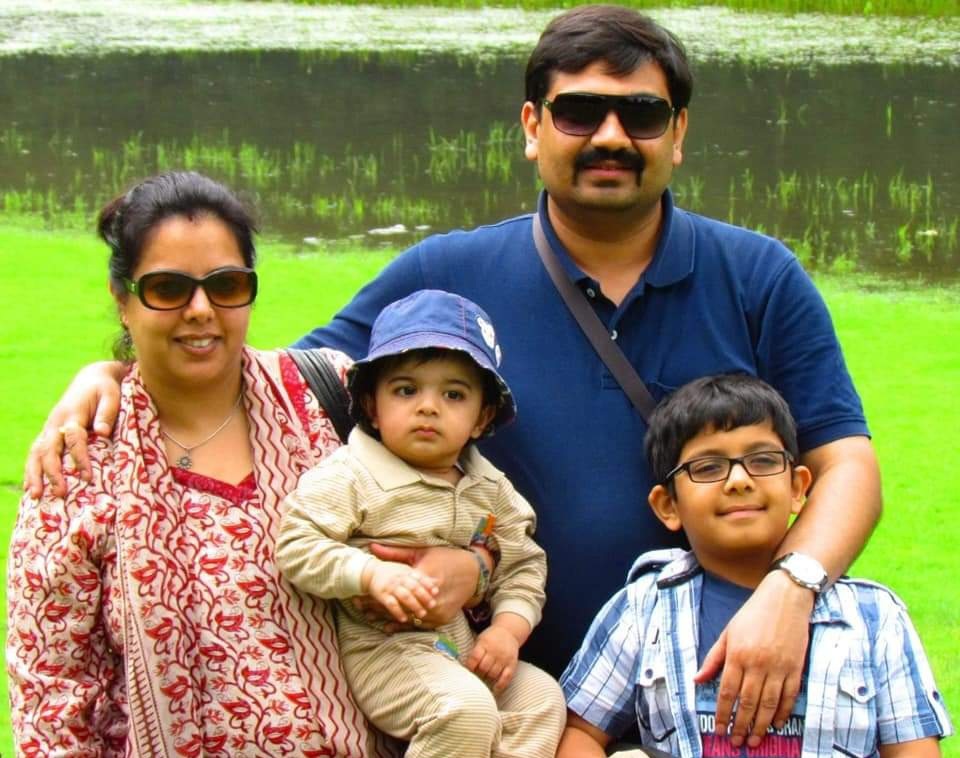 The Future, and the Present: Munish did go to Ahmedabad. We were in love too; the distance was maddening and flaring up our feelings for each other. I did talk to my family and they did not approve. But our mind was made, my mind was made. We got married in the monsoon of 2002. He came to Delhi to get married and had to go back to Ahmedabad to carry on with our jobs. The struggle of distance continued as I had earlier moved away from my family to move into with Munish's family. The realities of living separately had just hit us. We went through this transitional phase of our lives with ups and downs till Munish finally returned to Gurgaon. My Tall, Dark and Handsome best friend who was now the love of my life was back and we were together Finally!
We have two sons now. Life with responsibilities is a totally different ballgame. The finances, the family pressures, struggling in our respective jobs, finding time for each other, respecting each other, as well as each other's ambitions, is massive burden. The love and respect we have for each other helped us sail through these struggles of everyday life. My life with Munish has seen its ups and downs – from dealing with family who are strangers to you initially to living with them and abiding by the requirements that come with various cultural gaps, to be able to manage my ambitions and my passion for work along-with these pressures has been difficult and has tested our bond over the years. Togetherness over years sees a lot of difficult times and sustaining the relationship becomes extremely tough if you do not respect each other's feelings
In our responsibilities, we have not forgotten how the universe came together for uniting us into this bond. Life, as it happened, did not make me forget the youthful energy we still have and all the love and the innumerable times he has held me in his arms reassuring me that everything will be fine. His love, his music, his poetry still enthralls me and remind me of the train journey where it all started as the rhythms of our hearts synced to the sounds of the train and the tracks and still beats every day to the rhythm and sounds of the universe. A Wink!!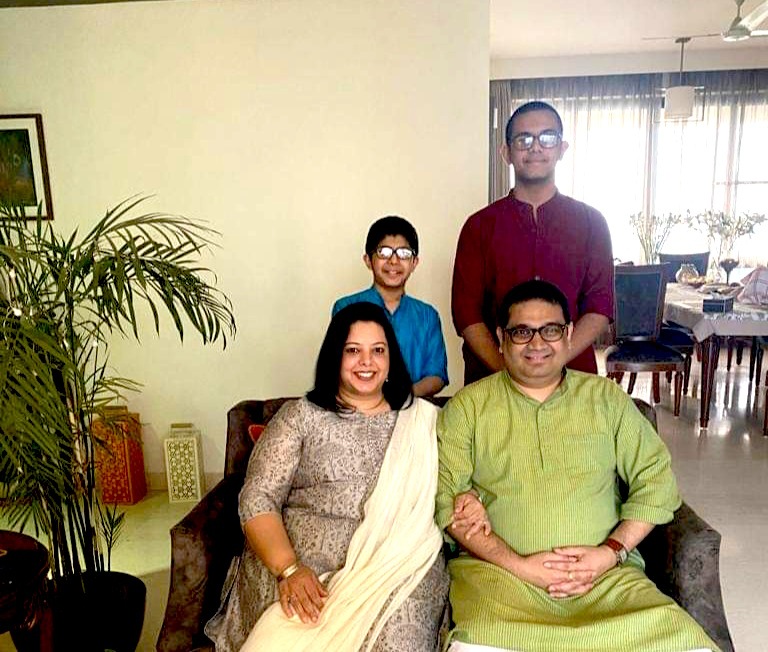 This is a real-life love story of our member Divya Vashisht  beautifully expressed and written by her