It was a beautiful October afternoon with just the perfect weather in the 'Gaon'. In the middle of all the festivities with Navratri, Durga Puja, Dussehra, Karva Chauth and what not happening, a chance to indulge in a 4-course sit-down lunch prepared by Chef Marco at Prego, The Westin Gurgaon,New Delhi  was the perfect opportunity to recharge the worn down batteries before we got ready to tackle the Diwali fun!
Chef Marco Murenu helmed the kitchen at the  Italian specialty dining outlet -Prego for a brief stint in 2019 and joins them  back for his second stint at the hotel. He brings with him an exclusive gourmet experience from the island of Sardinia, which also happens to be his hometown. This lunch experience curated by him for us  showcases his expertise and his recipes that are integral to the home kitchens of this exotic island.
The restaurant has a lovely open area that can accommodate a few tables that would be perfect for a brunch or a lunch in the crisp Gurgaon winters and also a beautifully done-up covered space with aesthetically done up interiors. We were warmly welcomed by the staff and chose a table right next to their glass façade that gave us a lovely view of the outside as well. Chef Marco came out to share about the feast he had specially curated for us and we were blown away by his warmth. It was interesting to hear from him how he has personally created this menu with a beautiful touch of his Sardinian roots. We settled down to sip on our drinks of choice – a well-made 'Twist' for me and fresh watermelon juice for Shampa and Subha – as we chatted and waited in anticipation for the feast to begin. Accompanying our drinks were freshly baked breads with an olive dip and a sun baked tomato dip.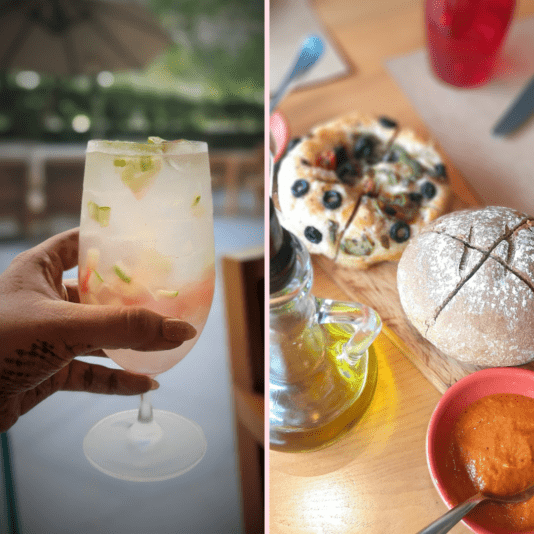 The Croquette Di Gamberoni in Salsa Verde (King prawns croquettes with salsa verde) was the first course. This was soft, plump and juicy prawn croquettes with light seasoning laid, on a bed of the most sensational salsa verde one could have the fortune of tasting! The plates were quite literally licked clean and the heart only asked for more.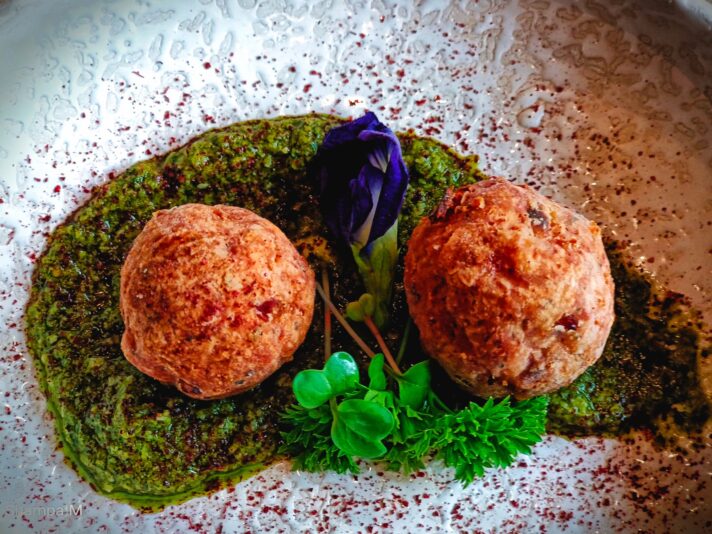 The first course had whetted our appetites and soon the second course of the meal was set down on the table – an absolutely delightful Ravioli Alla Puttanesca (Puttanesca Ravioli). The second course of an Italian meal usually is a favourite for me as I am a total pasta fan! And this ravioli was stunning with a thin covering, a delicious filling and an absolutely mouth-watering sauce. The garnish of the crispy onion rings and cheese shavings took the dish to another level.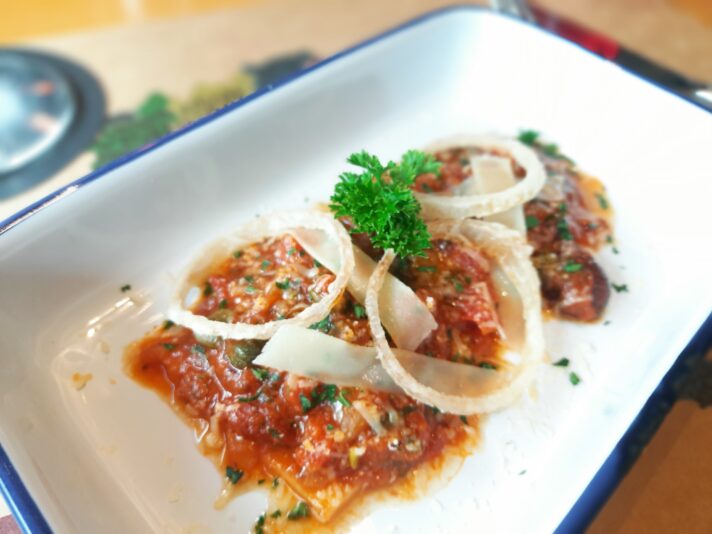 Our third course was Costine D'agnello Con Caponata Siciliana (Lamb cutlet with Sicilian caponata). The lamb cutlets were cooked to perfection and the caponata was the taste of Italy in your mouth with the perfect blend of spices!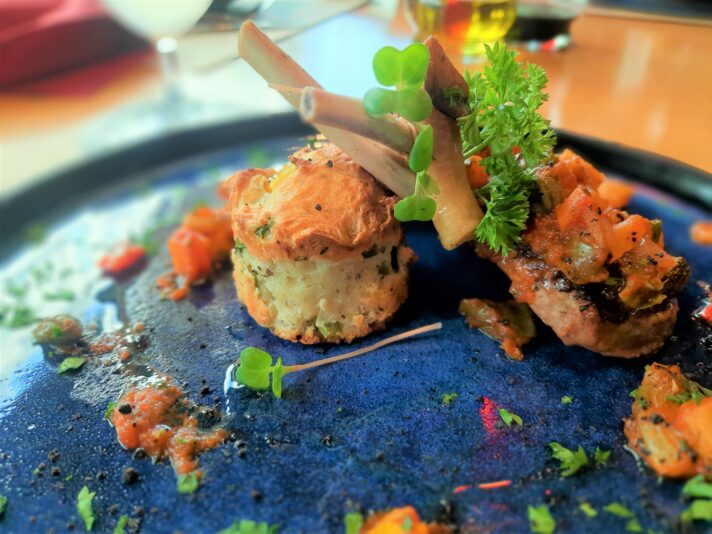 To round off this extraordinary meal, Chef Marco got us a Torta Di Nutella Con Gelato Alla Vanilla (Nutella tart with vanilla ice cream). This dish is very special to him he shared, as it was made with his grandmother's recipe. And even though by now we were all super full, this wasn't something any of us was ready to skip J! And so, it was polished off happily.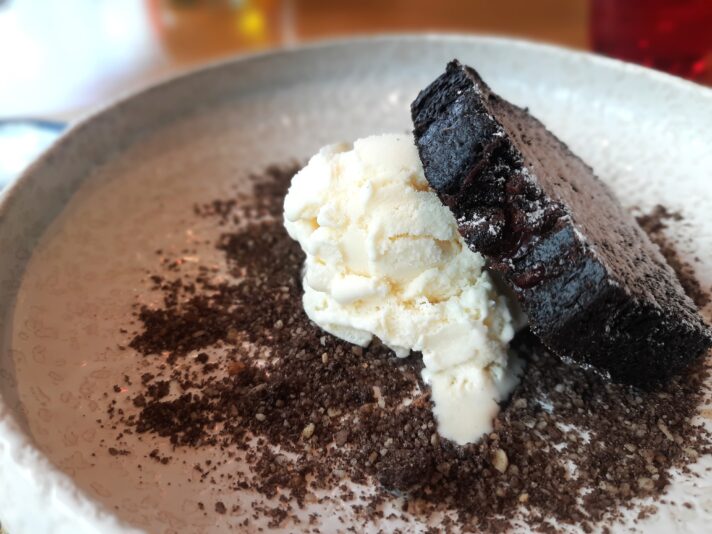 Overall, an extraordinary and definitely must-try lunch experience at Prego, Westin!
 

 

View this post on Instagram