Aamras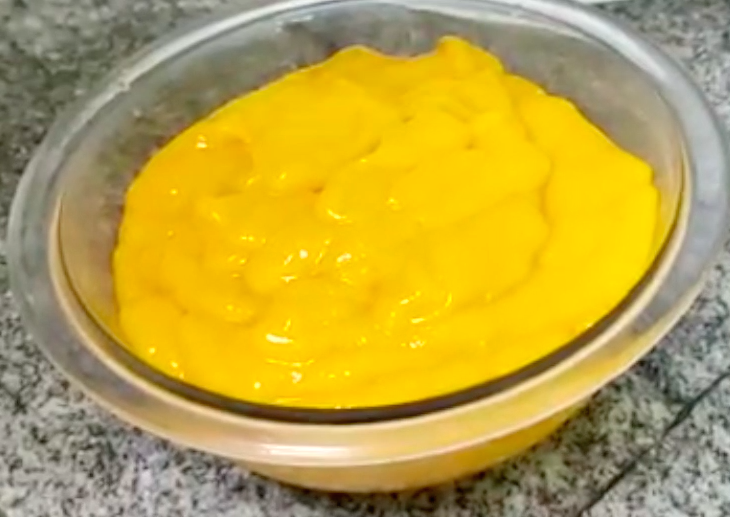 Ingredients
4-5 cut Mangoes
Reserved Mango water from the fruit and the seed (Check the recipe)
Sugar – to taste
Instructions
Wash the mango seed and skin into 1 1/2 cups of clean water. Reserve that water.
Take the cut mangoes in a blender.
Add the reserved mango water (according to the thickness of aam ras you need) from the fruit and seed to the pulp in the blender.
Add sugar to taste.
Blend well in the mixer.
Pour it to a container and refrigerate. (Watch video to know the chef's tip on refrigerating Aamras.)
In Gujarat , we add some sonth powder and ½ tsp of ghee in one katori of aam ras. (My kids don't like it so I haven't added it)
Aamras can be served along with Poori and Roti or can be mixed with milk for a milkshake or buttermilk for mango lassi.