Mango Fajeto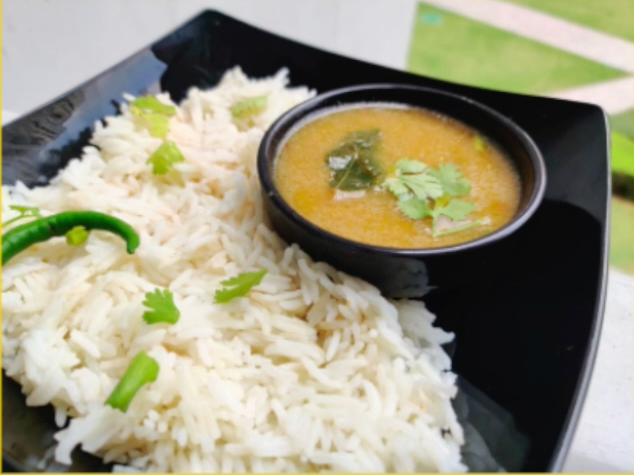 Ingredients
Mango water extracted from the mango seeds and skin (from 5-6 mangoes)
Besan flour 2 tbsp
Yoghurt ½ cup
Ginger 1" grated
Green Chilies 1-2 Slit
Mustard Seeds 1 tsp
Coriander Leaves Handful
Curry leaves A few
Asafoetida A pinch
Sugar 1 tbsp
Salt to taste
Ghee 1 tbsp
Instructions
Wash the mangoes well in clean water.
Squeeze out the pulp from the mango fruit and seeds. Reserve the pulp in a separate dish like aam ras, milk shakes (Watch video to understand the technique.)
Now wash mango skin and seeds in a 2 cups of water. This water we will use to make fajeto.
If you don't have mango water, take normal water and add 3 tbsp mango pulp to make mango water.
Heat a pan and add ghee.
When the ghee has heated enough, add mustard seeds.
When the mustard seeds start to splutter add curry leaves.
Next add some asafoetida, chilies and ginger.
Sauté all the ingredients very well.
Meanwhile add besan, yoghurt and sugar to the reserved mango water.
Mix all the contents very well so no lumps are present. (Follow the video to understand the chef's technique.)
Add this mixture to the pan along with the seeds.
Add salt to taste and coriander leaves.
.Mix everything nicely. Allow the mixture to boil well.
Yummy Fajeto is ready to serve along with Rice.
You can use it as a soup also.