Grief is an emotion we all go through at some point or the other in our lives. A loss of a loved one, a terminal illness, someone being ill or unwell since long, the reason can be varied.How is it that we deal with grief is the key .We should not allow it to overpower us and find the right way to handle or control this emotion.
Many people find solace by reading books that can help them get over difficult times. There are numerous authors that have written amazing books that would surely help one get answers to many questions and help change one's perspective on life.
Mentioned is the list of some of such books that you can read suggested by some of our very own GurgaonMoms community members.
Tuesdays with Morrie by Mitch Albom
Tuesdays with Morrie is a magical chronicle of the time spent together by Mitch and his college professor Morrie Schwartz who was his mentor in his early years and guided him through. The author however lost track of his mentor but fortunately got another chance to connect with Morrie in the last few months of Morrie's life. Knowing he was dying, Morrie uses to visit Mitch in his study every Tuesday, just as they used to meet back in college. Their rekindled relationship turned into one final "class": lessons in how to live and understand the true meaning of life.
"This book was very enlightening. I enjoyed Morrie's perspectives on life and death. I hope that I can take a little bit of his attitude and apply it in my own life. This was a quick read and so worth my time. I was very touched."-Michelle
The Last Lecture by Randy Pausch
The Last Lecture is a New York Times best-selling book co-authored by Randy Pausch,a professor of computer science, human-computer interaction, and design at Carnegie Mellon University in Pittsburgh, Pennsylvania—and Jeffrey Zaslow of the Wall Street Journal. The book talks about a lecture Pausch gave in September 2007 entitled "Really Achieving Your Childhood Dreams". The book speaks about Pausch's lecture and discusses everything he wanted his children to know after his pancreatic cancer had taken his life. It includes stories of his childhood, lessons he wants his children to learn, and things he wants his children to know about him. He repeatedly stresses on the fact that one should have fun in everything one does, and live life to its fullest because one never knows when it might be taken.
"Here is another book that may just be considered a book of life that has nothing to do with religion but a lot to do with faith in oneself."-Naveen Kumar
Many Lives Many Masters by Dr.Brian Weiss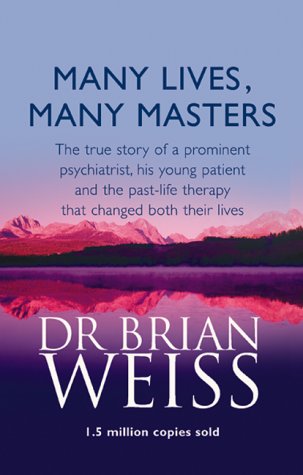 This book has been recommended by many and is the real-life account of a psychiatrist's life-changing discovery of past-life regression at the time of his patient's therapy. This surely is a must read book for those who are looking to discover the truth beyond dimension, where Dr Brian Weiss shares his own life experiences.
"One of the most thought provoking books I have read. It gives credence to the ideologies of Reincarnation and makes one feel more peaceful about our purpose on earth and our life after death.It is a must read for those who enjoy thinking about and talking about the ephemeral. "- Sharon Joag
The Heart of the Soul: Emotional Awareness by Gary Zukav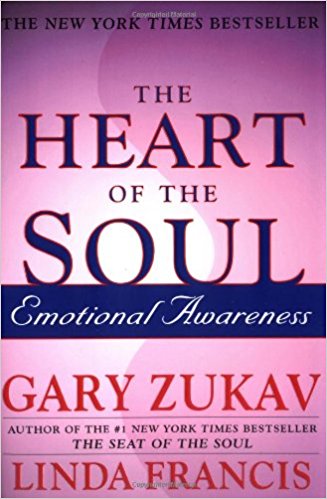 The Seat of the Soul" and "Soul Stories," prize-winning author Gary Zukav now joins with his spiritual partner Linda Francis to help readers develop a new emotional awareness that is central to any spiritual development. The Heart of the Soul," he and Francis take the next major step forward in showing us the importance of emotional awareness in applying these concepts to our own daily lives. Developing emotional awareness is challenging and difficult. This book shows us how to free oneself from any compulsions, fixations, obsessions, and addictions — such as anger, workaholism, perfectionism, obsessive eating, alcohol and drug abuse, and sexual addiction that stop us from living a meaningful life.
"Excellent book to help you understand why you do the things you do, how to step up your game in learning more about you. I would recommend this book for all without a doubt."- All Are One
Being Mortal by Atul Gawande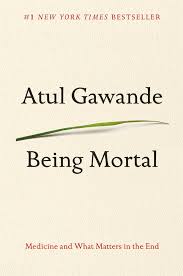 In Being Mortal, bestselling author Atul Gawande tackles the hardest challenge of his profession: how medicine can not only improve life but also the process of its ending. This book emphasizes that medicine can comfort and enrich our experience even to the end, providing not only a good life but also a good end.
"Oh! Please please read it!
I'm a doctor. It was so enlightening and helpful to me, both personally and professionally." Parul Chopra Buttan
When Breath Becomes Air by Paul Kalanithi
This book chronicles the life of Paul Kalanithi who after completing a decade long training as a neurosurgeon is confronted with being diagnosed of lung cancer. It is a moving story about his own life: from being a student pondering over the meaningfulness of life to a famous neurosurgeon who operated brains that deals with the core of human identity, to being a new father at a time when his own life is awaiting a strange end.
"A vital book about dying. Awe-inspiring and exquisite. Obligatory reading for the living." Nigella Lawson
You Can Heal Your Life by Louise L Hay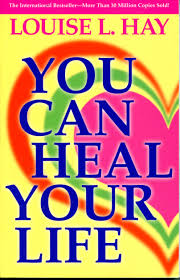 This book is about the in-depth relationship between the body and mind from the author Louise L. Hay. The author explains how our negative thoughts and beliefs about ourselves can lead to various health conditions and emotional issues that can ruin our lives.However, the right thought pattern could heal anything, change the way of thinking and help one stay healthy.
"This book changed my life. It told me to look for happiness within & many more things about life. I was going through depression when I got my hands on this book and it was the best thing that happened to me at that time." Pranali Khaire
Few other books recommended by our members are
Dying to be me by Anita Moorjani

Mystery of life and death by Daisaku Ikeda

90 minutes in heaven by Don Piper

Chicken Soup for the Soul Series by Jack Canfield and Mark Victor Hansen.

The Laws of Spiritual World by Khorshed Bhavnagri

The Road Less Travelled by M.Scott Pack
Inputs received from our community members :Surya Omar , Sanchita Banerjee Agarwal , Bhavna Kalra, Tanu Singh Chauhan, Mahima Bhatia, Aditi Malhotra, Parul Chopra Buttan, Kanika Maniktala Wadhwa , Indu Anand, Jyoti Bhargava, Rupali Bose,Mandeep Kohli Merwah,Avni Bhatnagar, Simpy Ahuja Alhavadi,Parul Rathi, Aakriti Bhargava,Summi Kaur Shweta Nayyar Shefali Saxena Upasana Mahtani Luthra
Feature Image Source: DU Beat
Book Review Source:Google