This Children's Day  GurgaonMoms is inviting 100 kids from different underprivileged schools, for a Cultural Festival – 'Choti Si Asha'.The venue is the Excelsior American School, Sector 43, Gurgaon. They would be given a stage to express, an opportunity to interact with many more kids and to leave inspired and happy! We would also be arranging snacks and lunch for the children and the teachers. We came together in 2013 for the very first Choti Si Asha event and we are doing it again this year!
The participating schools are :
It works through literacy, livelihood promotion, and market linkages, for assisting kids from economically weaker sections of society, whose parents work as labors, domestic workers, security and support staff in both rural and urban settings. With this objective, Eco Lib started "Radiant Kids" – its non-formal education and awareness center for underprivileged children, at Jharsa village, in Sector 39, Gurgaon. Its motto is "Together we shall overcome." Radiant Kids has been established with the primary objective of providing basic education to all those children who have never gone to school or are out of school due to lack of facilities, poverty, and frequent migration, etc. It also provides a creative and conducive platform by way of sports, karate, music, library,etc., not only for the holistic development of other underprivileged kids but also to channelize their energy positively, as a buffer from the negative influences of their adverse circumstances.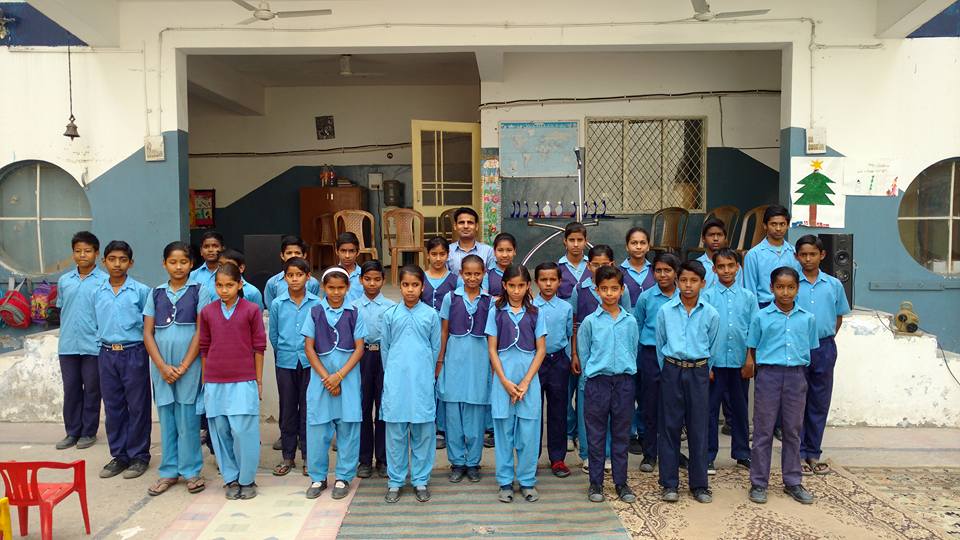 A primary school with facilities for students from nursery to Class 5, the Happy School is a government-aided NGO school. Children are taught by volunteers and government teachers alike, and the diversity in our staff and administration contributes to our eclectic methods. Our academic calendar features volunteer-run summer camps, Christmas fairs, sports meets and elocution competitions alongside regular classes.The Happy School's foremost goal is reflected in its unique name- to provide its students with a happy, memorable childhood in an environment where their individuality is recognized and nurtured. Many students come from families in which the prospect of continued, prioritized education is not always the certainty it might be for students who attend private schools. At the Happy School, they strive not just to provide education, but to provide the all-round education that they firmly believe their students deserve.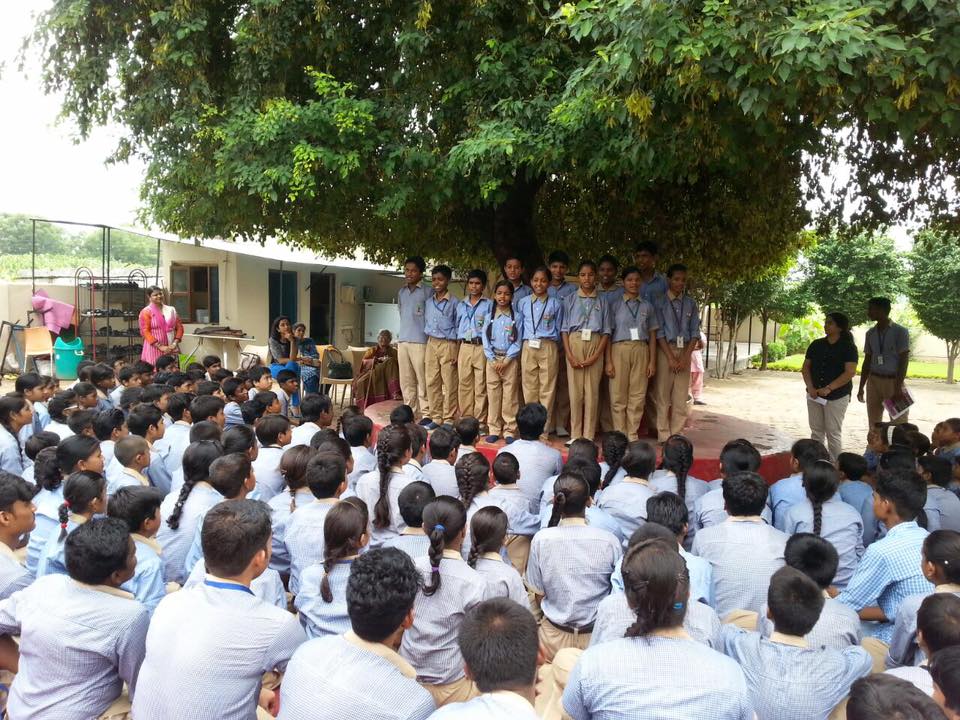 NeeV is a learning center for the underserved in Gurgaon. NCERT based education is provided to children and young adults. They take their class VIII OBE exam followed by class X and class XII NIOS exams. Additionally, they are also teaching them employment based computer programs for which modules have been designed keeping the requirements of the job market in mind. Soft skills and fluency in speaking English are the other important key areas that their expert faculty is working on. Health initiatives are also a part of the program. Their current beneficiary strength is 260 with a facilitator strength of 32. NeeV strives to provide the same in a happy, caring and stimulating environment to help children identify their true potential and find their place in the society.Presently catering to the underprivileged population of the 'Millennium City', they hope to spread this initiative to other parts of the country as well.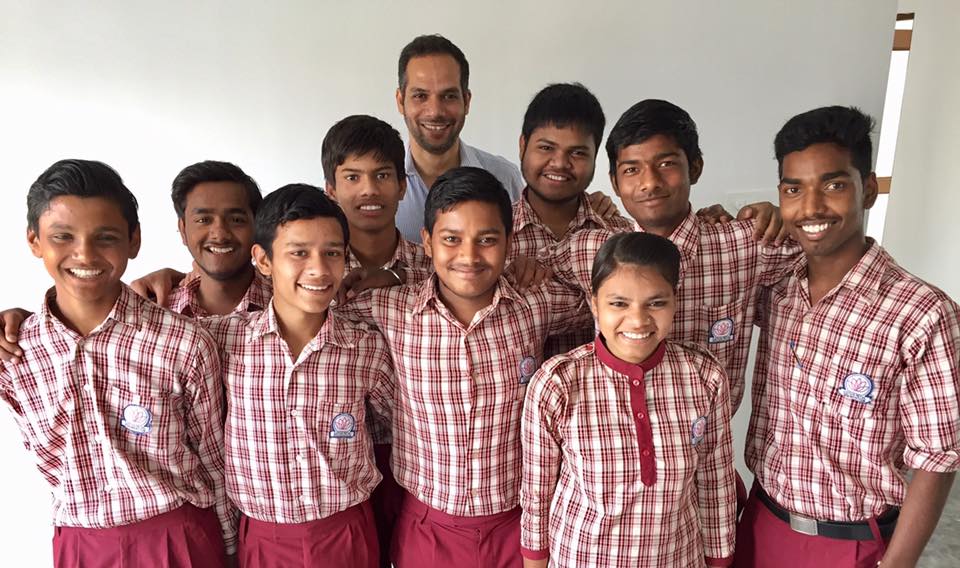 Lotus Petal Foundation is committed to providing a life of dignity to children and young adults from less privileged backgrounds. The organization is comprised of young professionals who are focused on providing free education and nutrition to children living in the urban slums of India. Besides education, they provide free primary and secondary healthcare to our children and their families. Guided professional and vocational career options are carved out for the children to help them fulfill their aspirations.Vidyananda School is a K – 5 primary school for the underprivileged children.The goal of Vidyananda School is to prepare children to move into Pratishthan program after completing Grade 5. Pratisthan Learning Center is the secondary section of Lotus Petal that runs from Grade 6 to Grade 12. The medium of education is English and based on the NCERT curriculum. Students who join the Pratishthan program are lagging in education levels by age due to fractured education. They are put on a fast track program to complete their grade 6 to 10 in 3 years so that they can complete grade 10 at the appropriate age.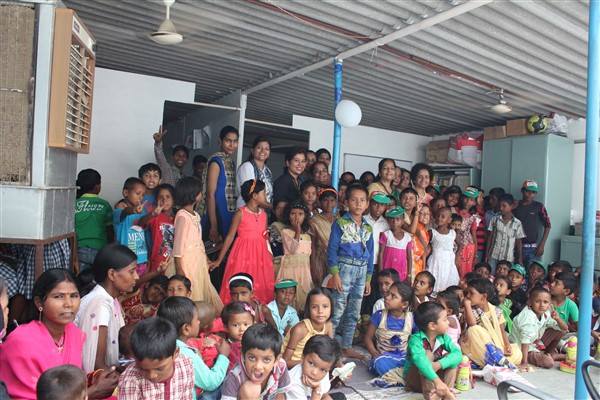 A school for supporting and polishing the brilliance of the underprivileged children who have had no or very little access to formal schooling. an endeavor of a few ordinary citizens of the country, thinking beyond their work, home, family, and children.Thier mission is to provide basic education for the underprivileged section of society.
To make this event a success we invited our members to contribute towards sponsoring the children and we were able to achieve the target collection very soon. Many members are also contributing gifts, food items and decorations and their time for the event.
The children have been invited to take part in the following categories
Sub-Junior Category [Under 7 yrs]
Drawing & Painting Contest
Junior Category [7-11 yrs]
Drawing & Painting Contest [Nominate 2 kids]
Expressions [Speech or Poem Recitation Contest]

Senior Category [12- 16 yrs]
Drawing & Painting Contest
Expressions [Speech or Poem Recitation Contest]
Group Dance [Across age categories] – One team per school
Venue: Excelsior American School, Sector 43, Phase – 1, C-2 Block, Sushant Lok
We would like to thank Excelsior American School for the venue and all the members from the bottom of our hearts as they are helping us bring smiles to the faces of some beautiful children.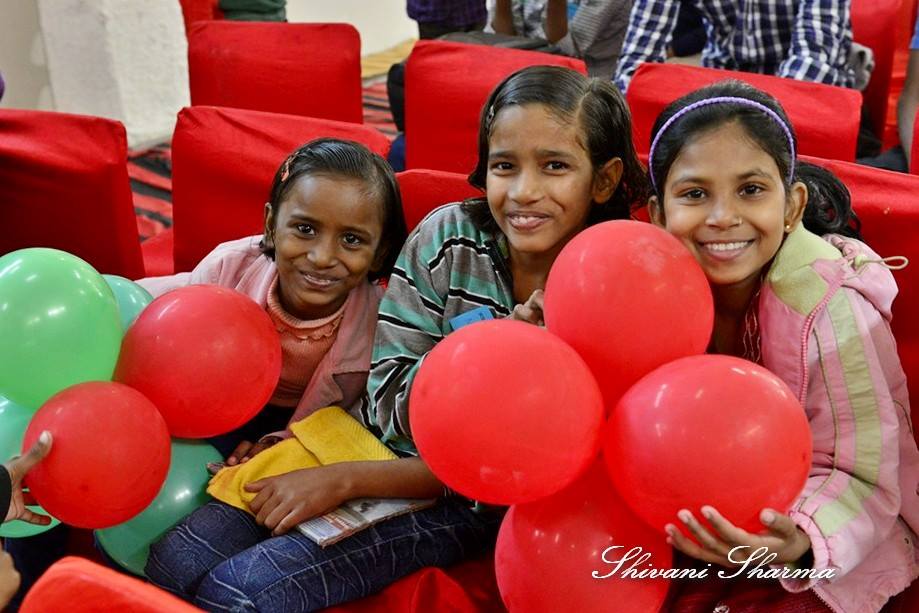 Pictures by Shivani Sharma from Choti Si Asha-2013