"Your present circumstances don't determine where you can go; they merely determine where you start."

– Nido Qubein
HEALTH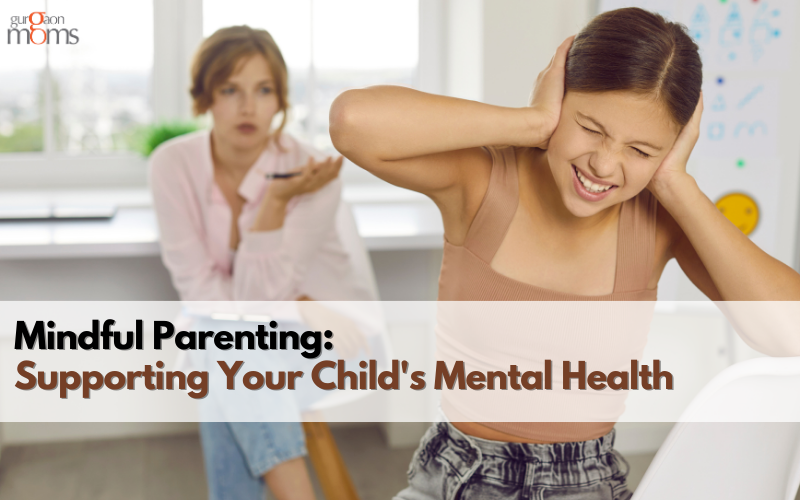 Mindful Parenting: Supporting Your Child's Mental Health
World Mental Health Day is observed every year on October 10th to raise awareness of mental health issues. We all have our ups and downs, including children.
Kamal Agrawal, a parenting coach, tells us how to understand our child's mental health, how to recognise the signs of emotional distress, and how to address these issues.
TRAVEL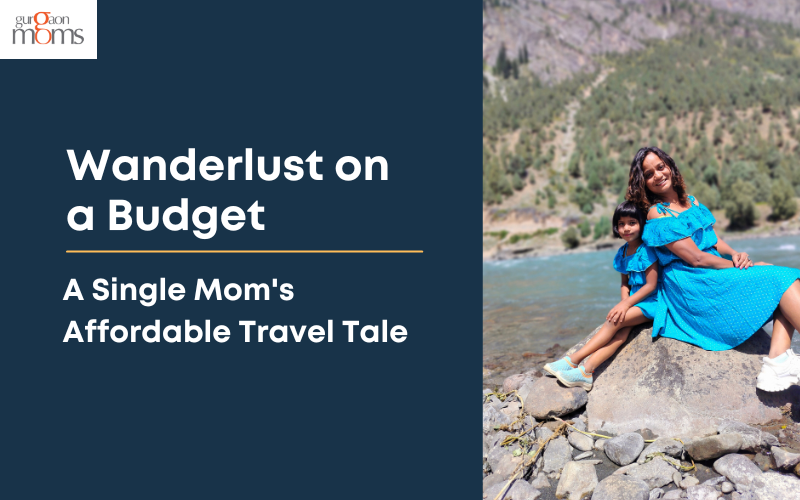 Wanderlust on a Budget: A Single Mom's Affordable Travel Tale
When I first read about Suchi Ta, I was so intrigued! A single mom who loves to live in the mountains, has adopted a girl, and runs a homestay!
But when I read her recent posts about how she believes in enjoying simple pleasures in life, I couldn't stop myself from requesting that she write an article for us!
Here she talks about her uncomplicated yet incredible holiday experience in Kashmir.
GURGAONMOMS BOOK CLUB EVENT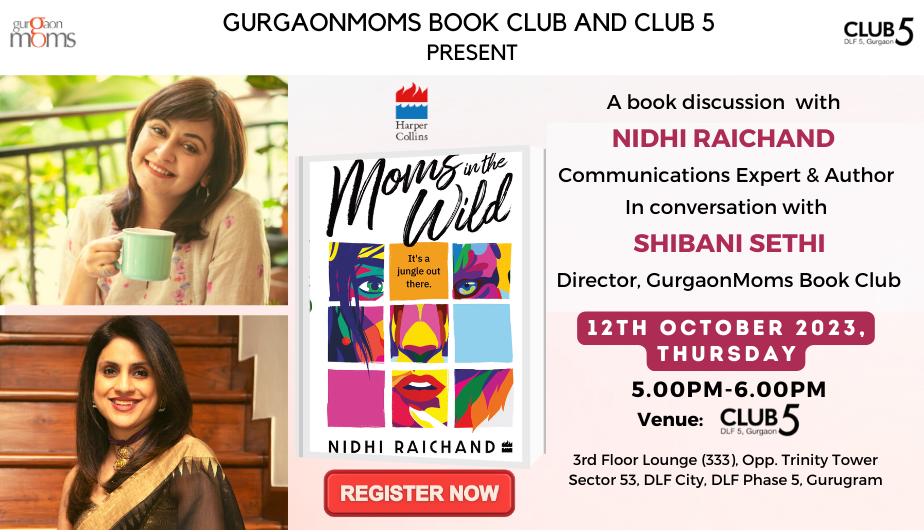 GurgaonMoms Book Club and Club 5 ,DLF 5, Gurgaon  present a book discussion with Nidhi Raichand :Communications Expert & Author in conversation with Shibani Sethi:Director – GurgaonMoms Book Club.
Date : 12th October, Thursday 
Time : 5 PM-6PM
Venue: CLUB 5 , 3rd Floor Lounge (333) ,Opp. Trinity Tower ,Sector 53, DLF City, DLF Phase 5, Gurugram
SHOPVILLE

:OFFERS FROM OUR ENTREPRENUERS

Buying something locally made, has a positive ripple effect. You help the business grow which eventually creates more jobs. You help in building a community that has your back at all times!! Let's find out about some exciting products & offers our local women entrepreneurs have to offer. #vocalforlocal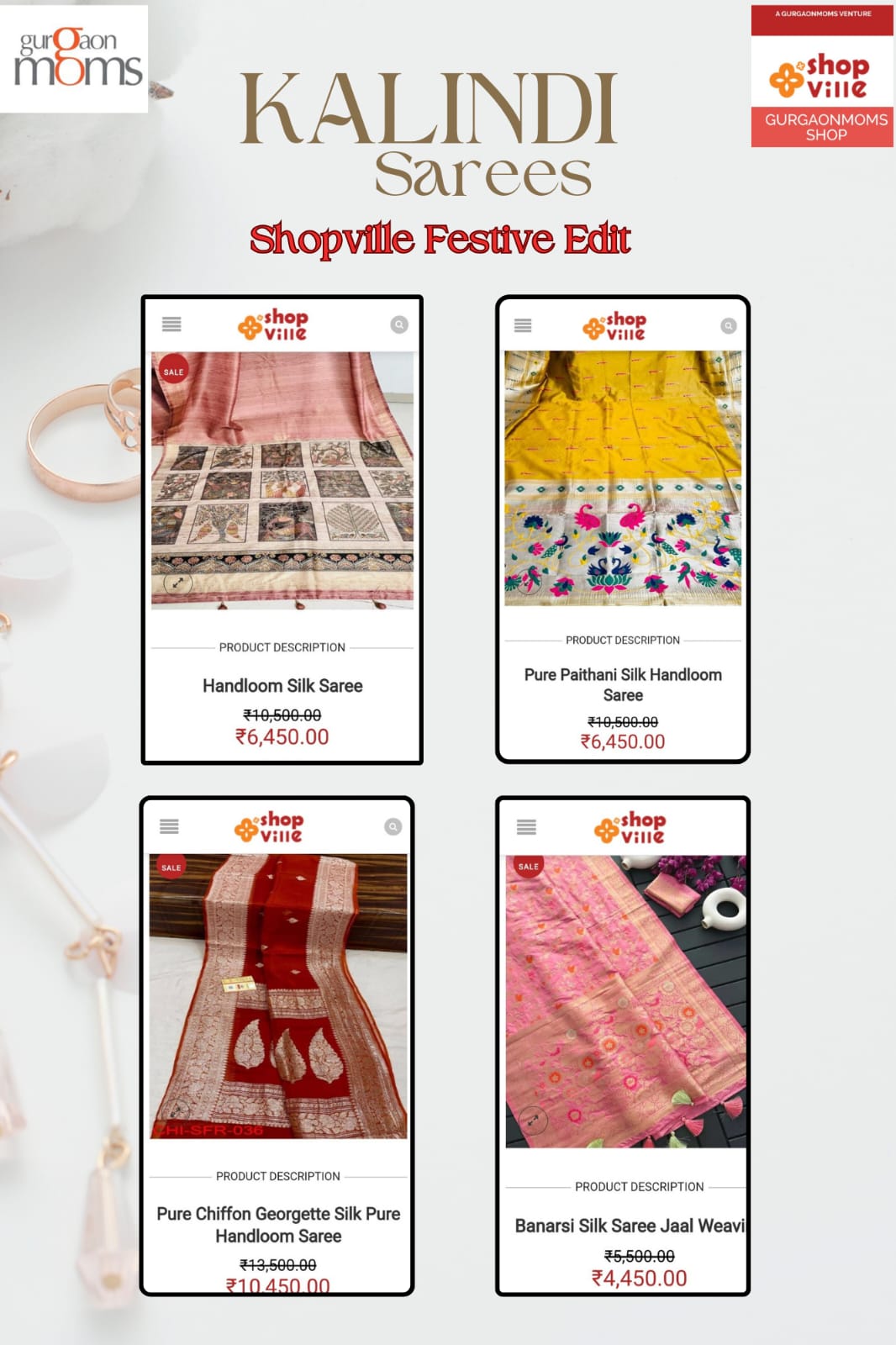 This festive season Shopville brings you Kalindi- an exclusive brand to cater to your love for handloom!
Check out Kalindi sarees on Shopville as they offer special discount for any purchase through Shopville.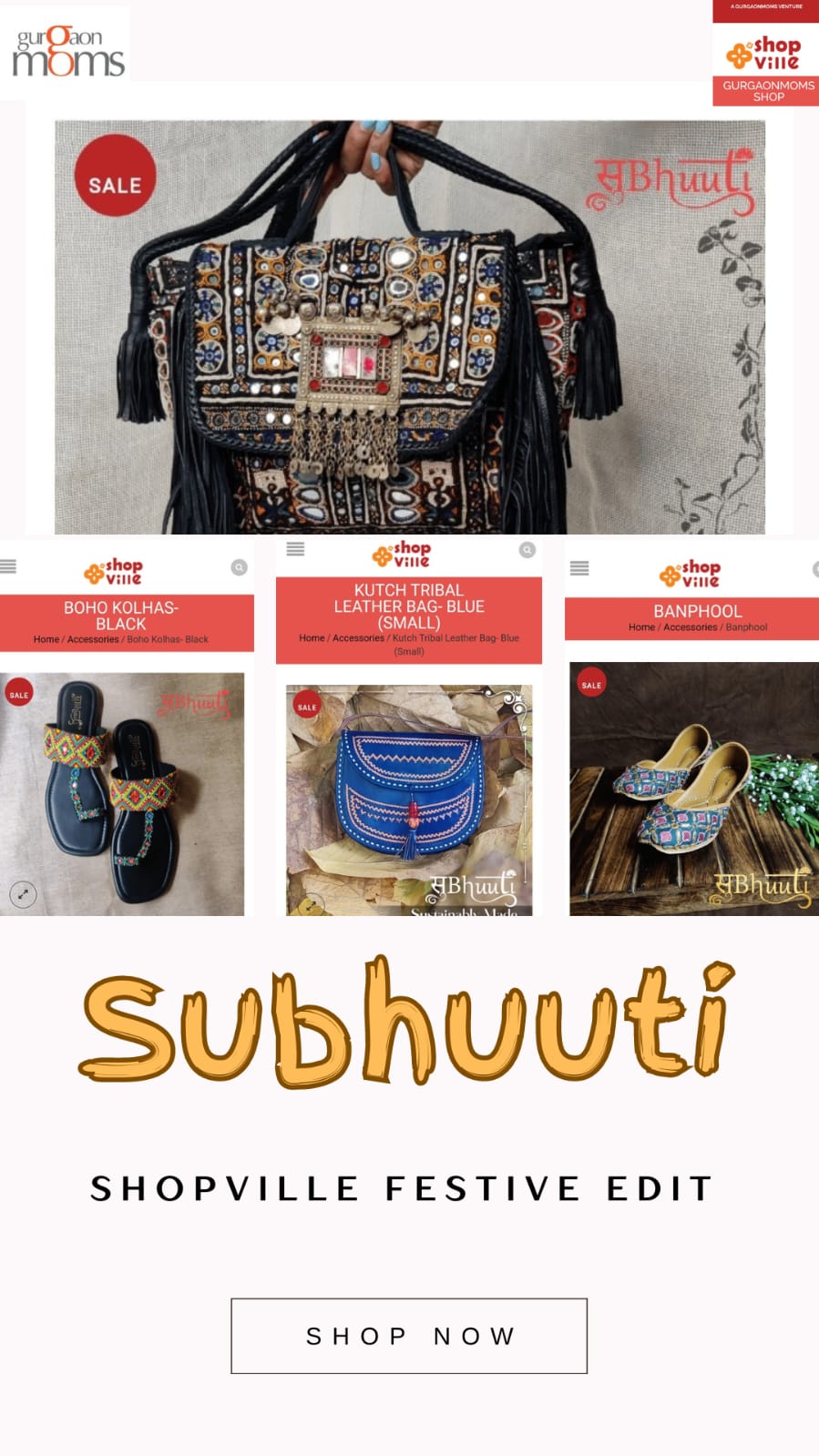 Grab these beautiful accessories from Subhuuti to match your Festive wear and create a stylish look that will turn heads!
Amazing collection of bags and juttis at a special discounted price only when you shop through Shopville.
Head on to the store now!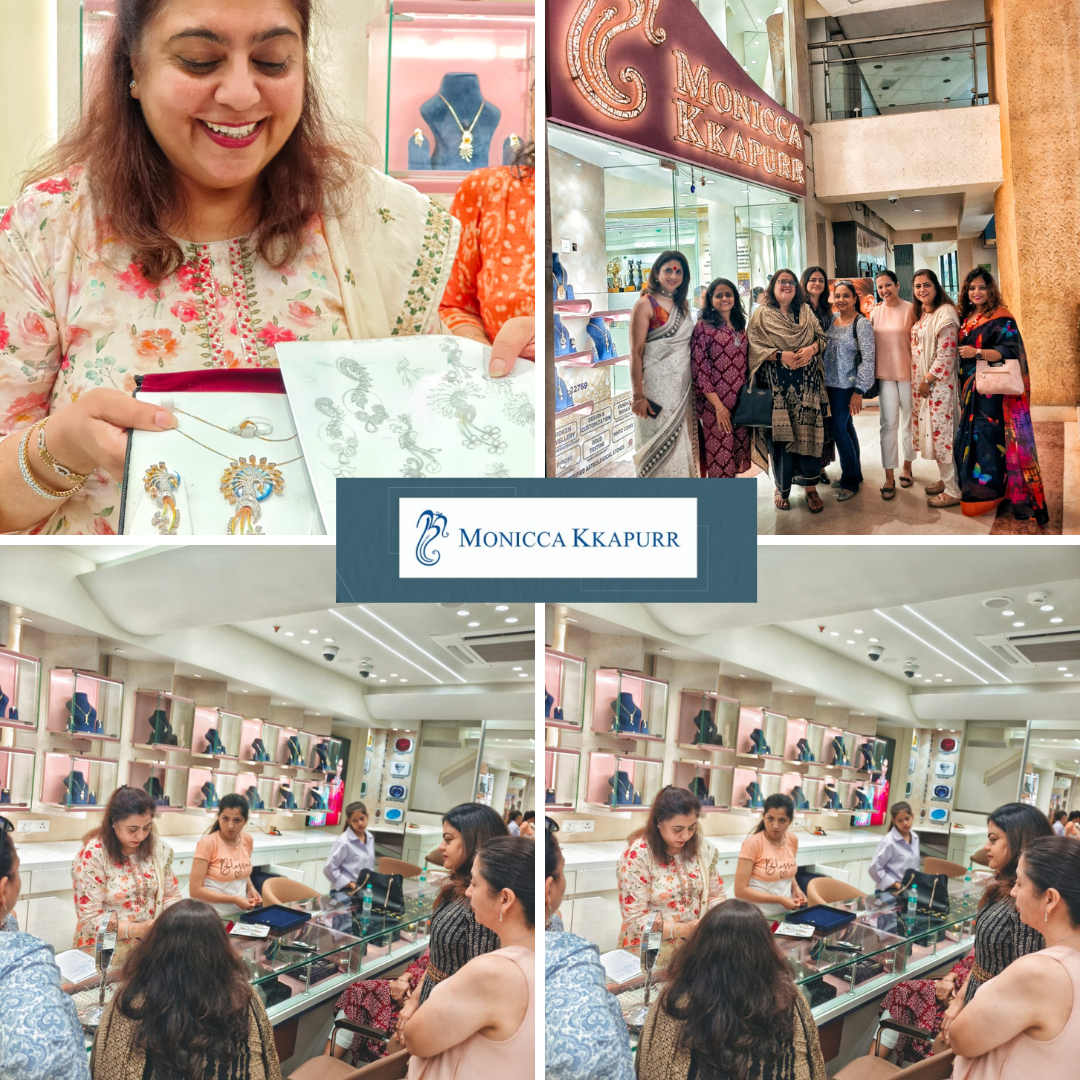 Aum Monicca Kkapurr is a jewelery brand that works around the lifestyle and need of today's women . With the ethos of contemporary styling the designs are curated on those lines.
Recently the GurgaonMoms team visited their newly opened second showroom at Gold Souk , Gurgaon and witnessed the amazing workmanship and the beautiful collections.
Monicca Kkapurr has an experience of  more than 15 years in jewelery designing and specializes in creating multi utility jewelery.
She says 
We have all kind of range from kids wear to bridal wear.The jewelery that I have is very practical and detachable.This kind of jewellery is not for lockers, infact it is very practical and value for money .We too give original and certified diamonds and astrological gem stones .
The different services they offer are:
*Consultation regarding revamping and redesigning of your old jewellery.
*Pirohi work (stringing)
*Zero loss melting of your gold
* High precision gold testing
* Lazer soldering (repairing of even kundan jewellery)
* Ear and nose piercing
* Ear pasting
Connect with Monicca at +91 9650022769
#SHUKRAVAARSTYLEMAAR
Our radiant #StyleQueens of the fortnight share their beautiful sarees and draping styles with us on #shukravaarstylemaar!
What is your personal style ? Have you found it yet ? If yes, please post in our community (https://www.facebook.com/groups/gurgaonmoms) on Fridays and who knows, you may be featured next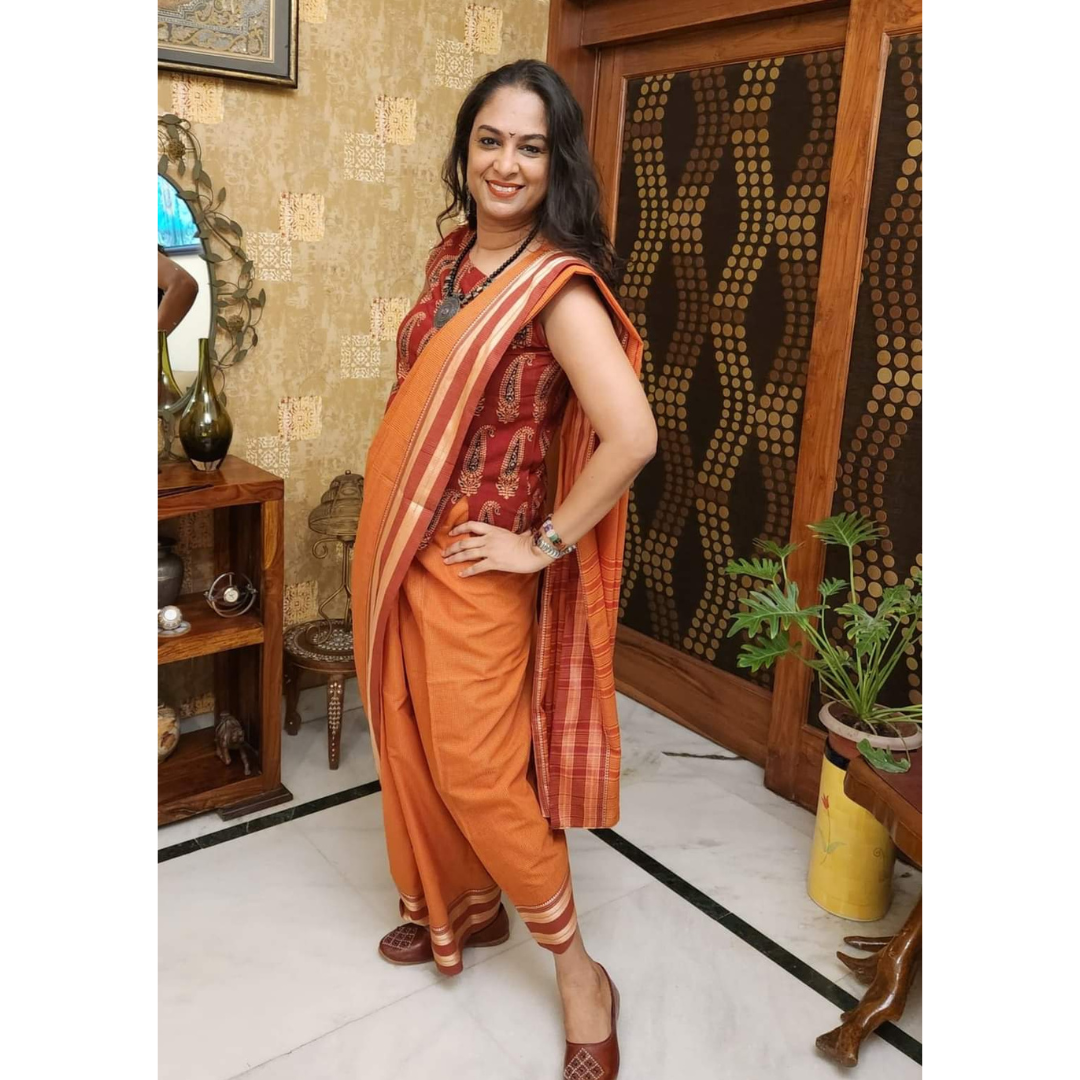 Bithika Gupta: Born in Mumbai but growing up in North Delhi, I am really happy with the fairly new trend of Ganesh Chaturthi being celebrated in Delhi in a bigger way. Love meeting my best friend, Gannu, in different looks at my friends homes. During one darshan I decided to drape my mum's saree in a Navari inspired style. Totally enjoyed it… we experiment a lot with western attires – so let's do that to the saree as well.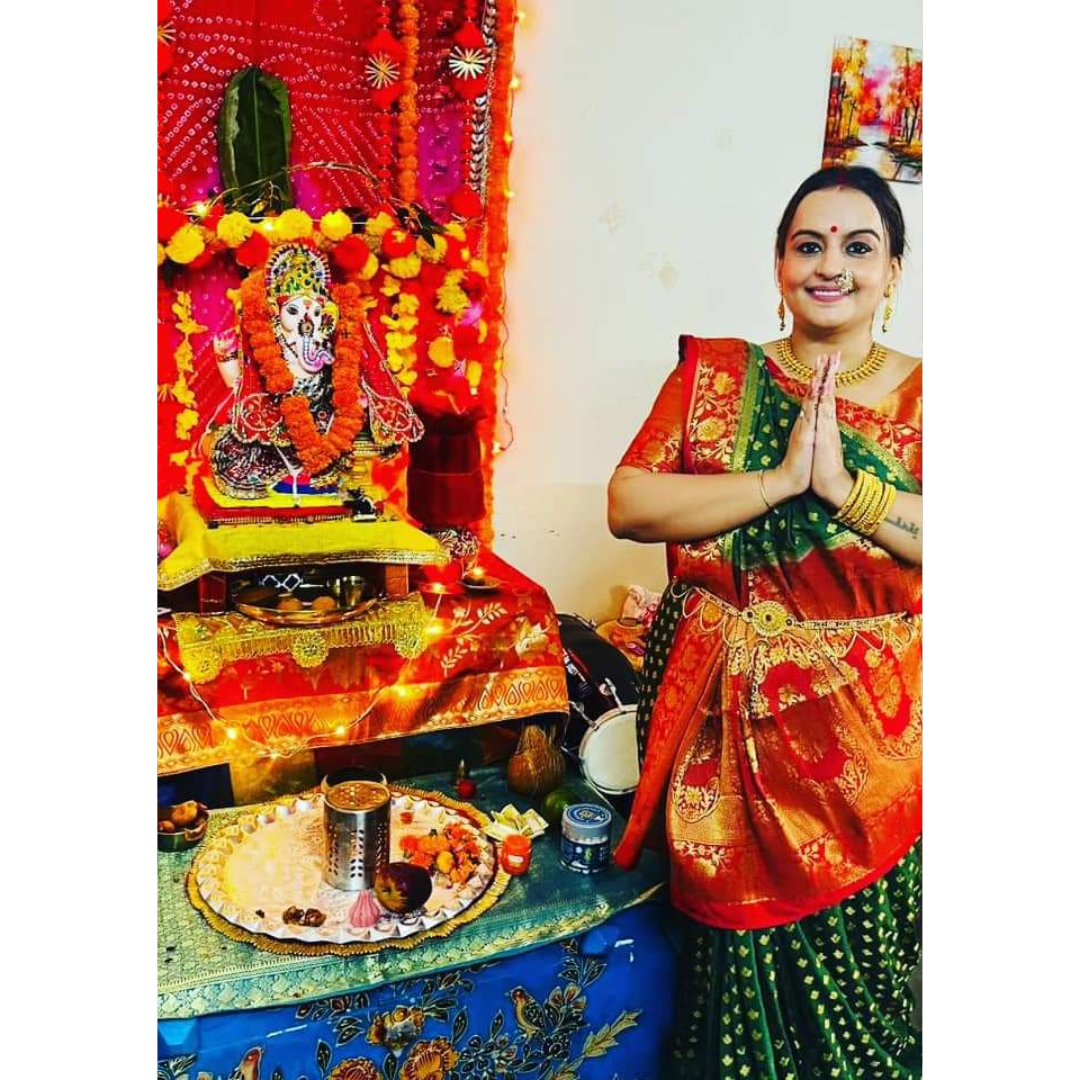 Heena Dureja: After gaining weight during pregnancy, I lost a lot of my confidence too and haven't been able to get back in shape as much as I tried! It's like a circle for me. But bringing Ganpati home was such a calming experience. I took out some sarees and dressed up for my Gannu ji and felt somewhat at peace with my body!
CAREER

Do you intend to change jobs or careers? You might be interested in one of the positions listed below
Equal opportunity employers can post their requirements. Please write to [email protected].
POSTS YOU MAY HAVE MISSED  
Do you know we also have an Insta handle ? Do follow us here The GurgaonMoms community is a hub of information. Here are some posts you might have missed that may be helpful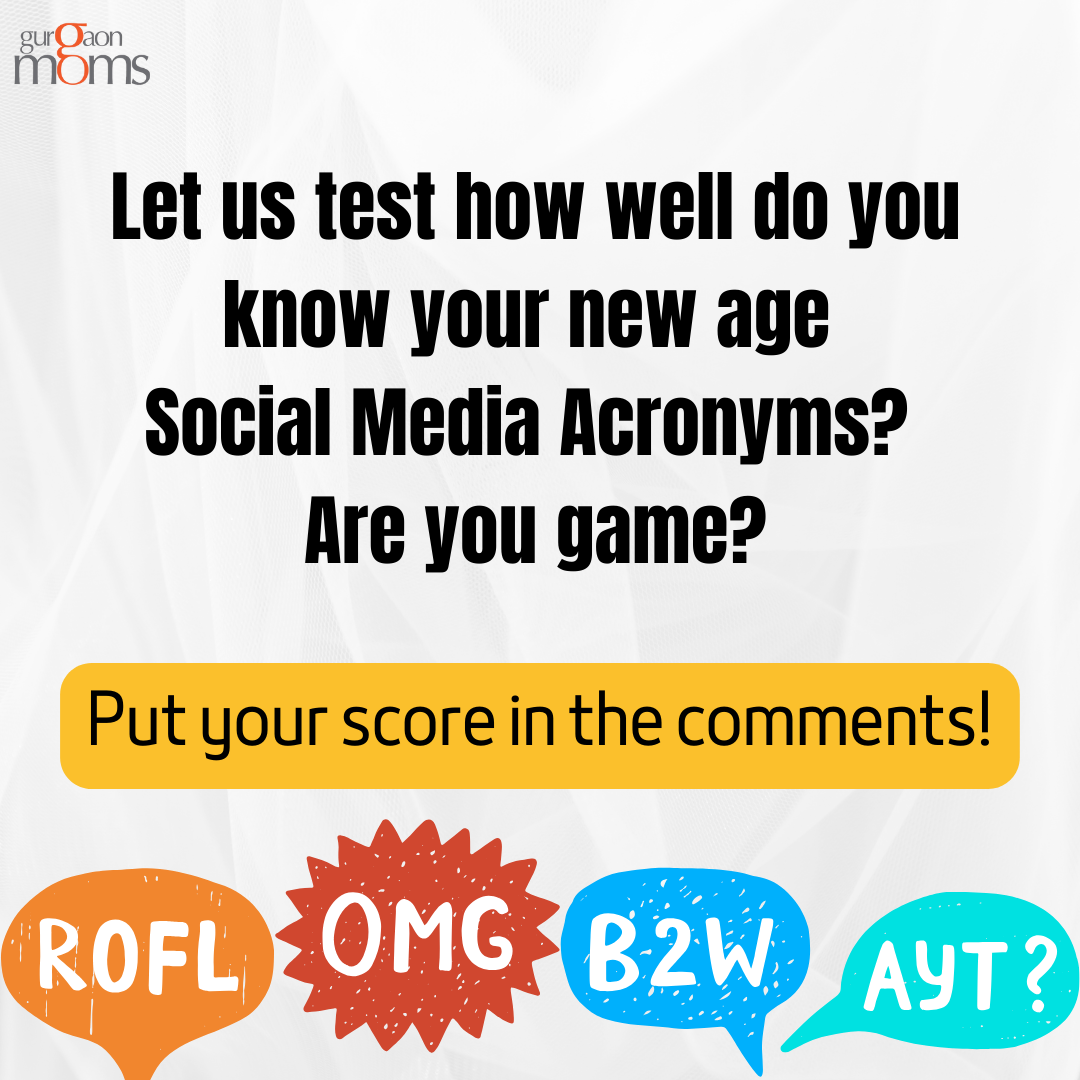 Let us test how well you know your new age Social Media Acronyms?
Are you game? We would love to know about what abbreviations you have come across that make no sense at all. Do share in comments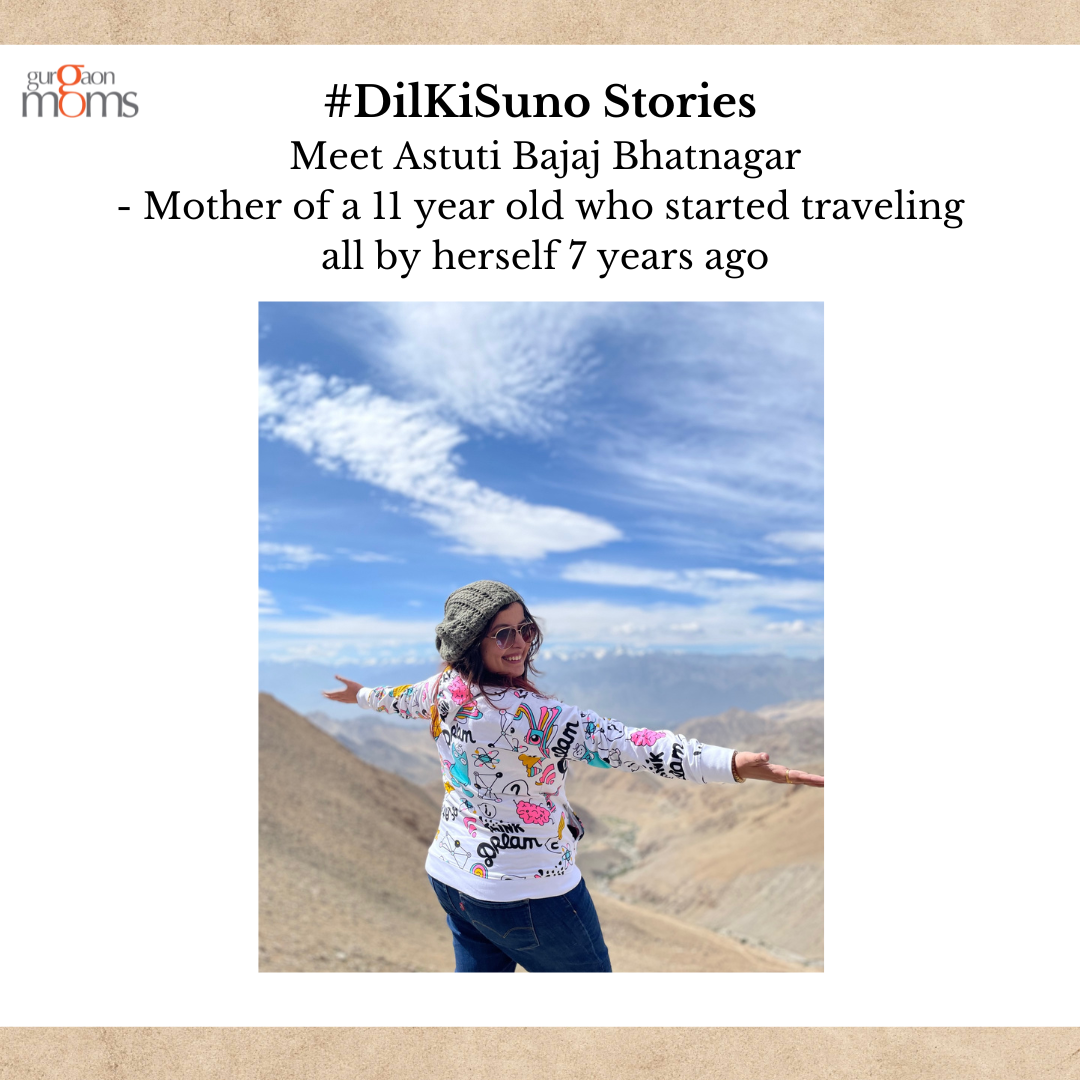 Meet Astuti Bajaj Bhatnagar – Mother of a 11 year old who started traveling all by herself 7 years ago.
NEWS YOU CAN USE

Get ready for an amazing experience along with a chance to impact the lives of persons with disabilities!
Join the incredible theatre musical, "Pride and Prejudice," hosted by 'Theatre For a Cause'. They are on a mission to raise funds for Mitti Cafe, an award-winning non-profit organization that does remarkable work supporting the livelihoods of individuals with physical and intellectual disabilities.
 Gurgaon: October 7th-8th, 7 pm, Apparel House Epicentre
Book your tickets on this link :
https://in.bookmyshow.com/plays/pride-and-prejudice-revisited/ET00370122
Delhi: October 12th-13th, 7:30 pm, Shri Ram Centre
Book your tickets on this link :
https://in.bookmyshow.com/plays/pride-and-prejudice-revisited/ET00370310
Donor Passes start from 400 onwards.
Your presence alone is an incredible statement of inclusion and the strength of our community.
Ready to book your tickets? For any queries just give them a call at 9004484951/8008944931 or drop them an email at [email protected]
Get ready to be wowed! 
About Mitti:
Mitti is a non-profit organisation that works towards economic independence and dignity for adults with physical, intellectual and psychiatric disabilities.
This newsletter was a lot of fun to put up for you, and we genuinely hope you enjoy reading it as much as we did. It would be wonderful to hear from you. Send an inspirational story or narrative, even if it's anonymous, to [email protected] or [email protected] by email.
We greatly appreciate your feedback. Commentary should be sent to [email protected].
Take care until then!
Narration & Content Curation: Ambika Rikhye 
Formatting & Visual Presentation: Anshu Bhatia