Trimming or cutting your baby's hair can be a challenging and an unsafe task as they hardly hold their head steady. However, thanks to technology and innovation, baby hair clippers are now readily available to take care of this issue. A baby hair clipper is a portable and noiseless hair cutting tool which ensures a safe and hassle-free hair cutting experience for your little one. The clipper is designed in a way that is perfect for the baby's sensitive skin and is easy to use to provide total safety.
All parents want the best for their little ones and hence we all need to keep a few points in mind before choosing the right baby hair clipper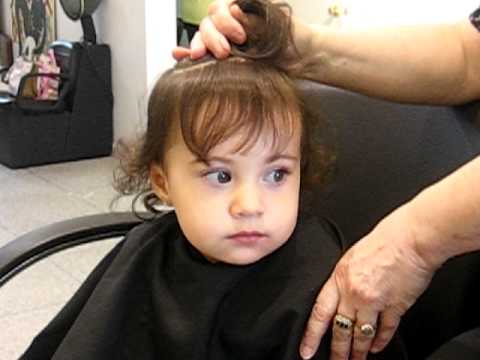 Here are some tips to help you decide on the perfect Baby Hair Clipper
Design
A hair clipper should always be compact and easy to use so that it can be carried anywhere. Choose a hair clipper that has an ergonomic design with a good grip that can be easily handled by the parent. Also, the hair-clipper should have an option of both corded and cordless use for  added convenience
Safety 
A baby's skin is very sensitive and has to handle with extra care. While selecting a baby hair clipper one should make sure that the blades are skin-friendly. Ceramic blades are a safe option as they provide complete safety to the baby's sensitive skin.
Noiseless Operation 
A baby should be kept calm during a hair trim or a cut. Excessive noise or vibration of a clipper can hamper the same and make it difficult and unsafe to trim the hair. It is imperative to choose a hair clipper that is noiseless with fewer vibrations
Rechargeable Batteries 
Always opt for a baby hair clipper that can be recharged so that you do not have to change the batteries repeatedly. A good battery back-up would give you ample to time to cut or trim your baby's hair and not hurry-up the process that might be unsafe for the little one
Cost Effective
There are many baby hair clippers available in the market today. One needs to decide on the one based on the budget and that proves to be a value for money product ensuring complete safety. Hair clippers with various attachments and accessories like length setting comb, styling comb, apron, puff etc are a good buy.
The Havells Baby Hair Clipper is one such hair clipper that cuts and trims the baby's hair with total safety, precision, and is easy to operate. Our community member Meenakshi Mallik has used the Havells Baby Hair Clipper and this is what she has to say about it.