I CAN-CER-VIVE (I can survive) is the story of a spirited, witty woman and her inspiring journey to rediscover herself while coming to terms with the most devastating illness.
Hi, my name is
Nisha Agarwal
. A fashion designer by degree, but I run a restaurant by the name of
OISHII WOK
in DLF-4, Gurgaon.
Like a great philanthropist said, "Ups and downs are part of life; a flat line means you are dead in ECG."
This is my story of strength, resilience and inspiration. It's about starting again, building a new life and overcoming all obstacles I faced in this journey, including cancer.
My childhood was not perfect. I lost my mother when I was four years years old. But I didn't regret it (that I did not have a mother) until I had my own kids. That made me realize the bond between the mother and child. I wish I had that bond with my mother. Kids raised without a mother often turn out either submissive or rebellious because they constantly fight within and with the society. I chose to be a rebel.
As a woman, I have faced many challenges, adversities, and times I felt helpless.
Cancer changed my life. It took me to places I've never been before, but one thing is for sure: Where there is life, there is hope. But after years of struggle, which seemed impossible at times, I am now telling my story so that it may motivate others to stand up again.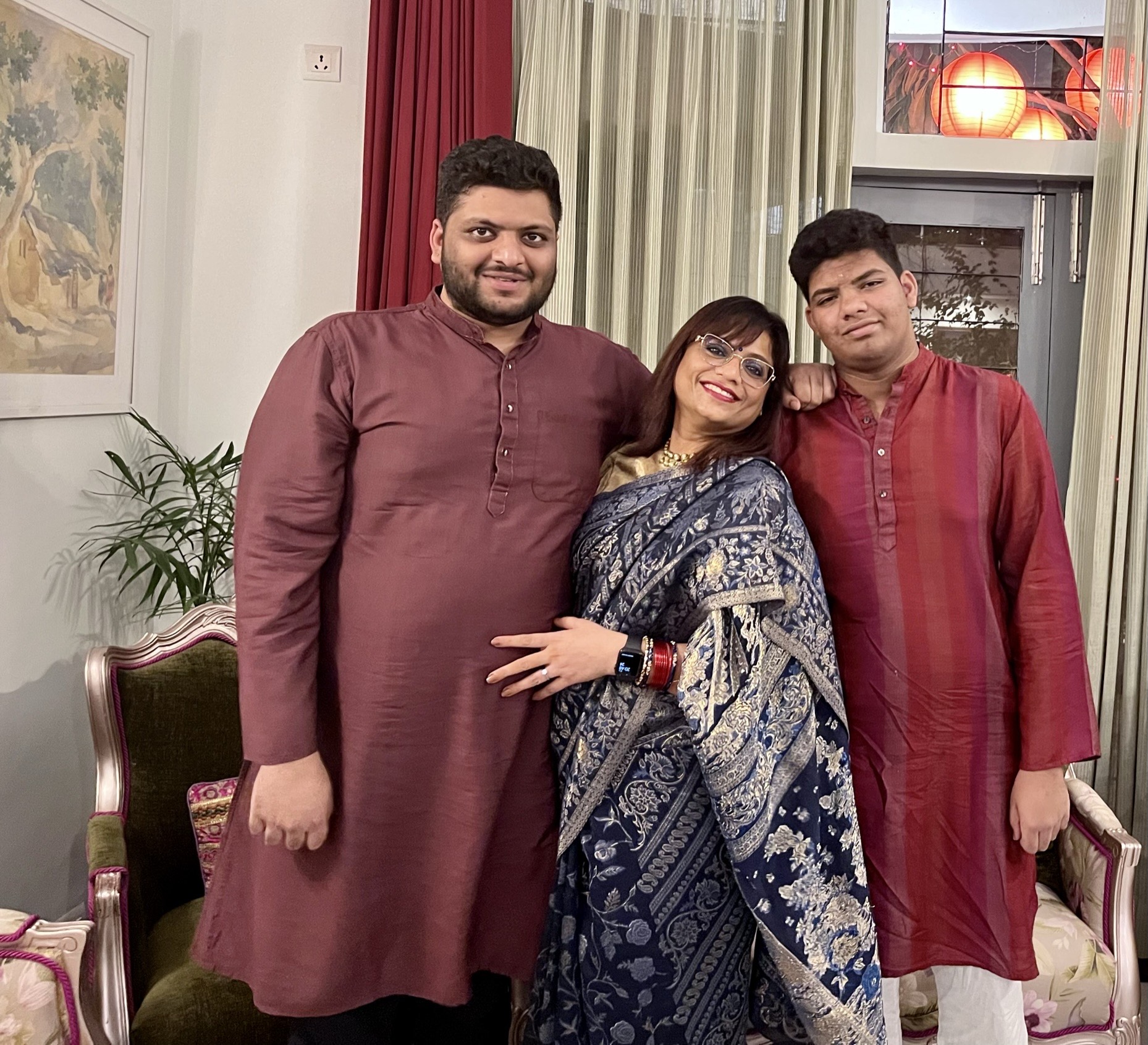 My husband and I got married when I was only nineteen years old and he was sixty years old. Getting married and having kids early has its own advantage, provided you are married to the right person. We have two children, both boys. My husband was abusive, dominating, pretentious and old enough to be my father.
For the world, he was an educated, foreign-returned doctor. Whereas behind the doors, he was a very different personality. After 18 years of marriage, things went downhill, and he became a delusional, bipolar personality (of course, due to age). He would cook up stories and gain sympathy from people. Our surroundings didn't help either. Most of the family and friends wanted to prove themselves right, that his decision to marry me was wrong. They poisoned him with malice, and he did everything from filing false cases against me to projecting me in a bad light on social media and whatnot. That was one of the many reasons I withdrew from society.
I suffered silently from 2015 till 2020, until I walked out of my matrimonial house. I must mention here how a fellow GurgaonMoms' member helped me. Divya Sethi let me stay in her fully furnished house on rent without asking any questions. Otherwise, we all know how difficult it is to get a place on rent as a single mother when you are not working. Anyway, my story with him was over when he passed away in February 2021.
Though I was facing many personal challenges on a professional front, I was doing well. I raised from 4 machines to 70 machines. Several dozen people were working under me. Many buying and production houses wanted to work with us because of our quality and commitment. One fine day it all went kaput. In November 2017, I was diagnosed with aggressive cancer. My world crashed down. My husband refused to take any responsibility for my treatment. Hence, I had to sell my factory set-up, and one property to get myself treated. My treatment got over in October 2019. And here I am, hale and hearty, telling my story to all of you.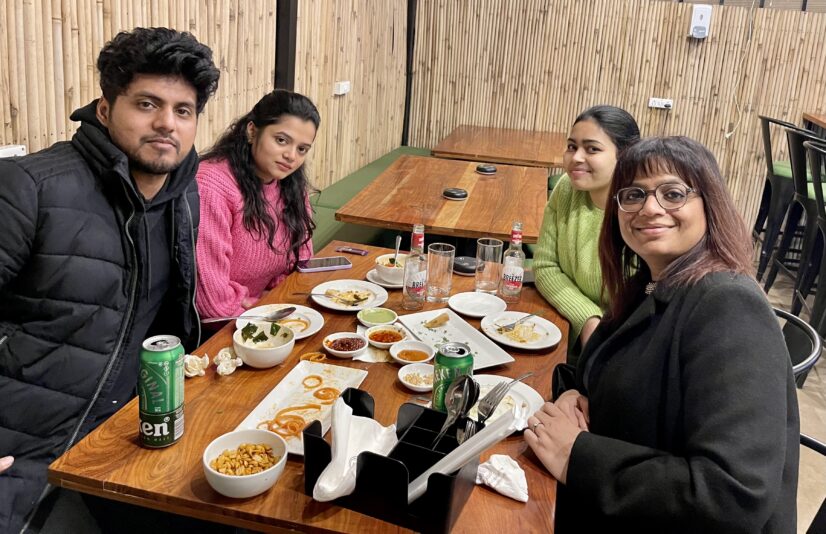 Now the question was what to do for survival? 2020 corona and lockdown happened, again whole year went by, and I kept thinking about what to do next.
In December 2020, I bought this cloud kitchen in partnership; my partner fleeced me financially and emotionally. I spent my money in good faith as I was dating him. In august 2021 when we sat to do the accounts, he refused to pay his share for all these months. Ultimately, I had to shut down the operations. After 3 months, he agreed to leave the company, but all my staff and team were gone by then. I had to hire new people and train them; now I have a better team, and the food quality is top-notch. The best thing is that I am my own boss. I don't have to ask anyone for any decision.
I am very well aware that my challenges are still ongoing. I have to survive in this competitive market. I need a lot of support from my tribe. My older one is studying in Singapore. I have tried to give him the best education. Younger one is still in school. Your support will help me to provide my best as a single parent.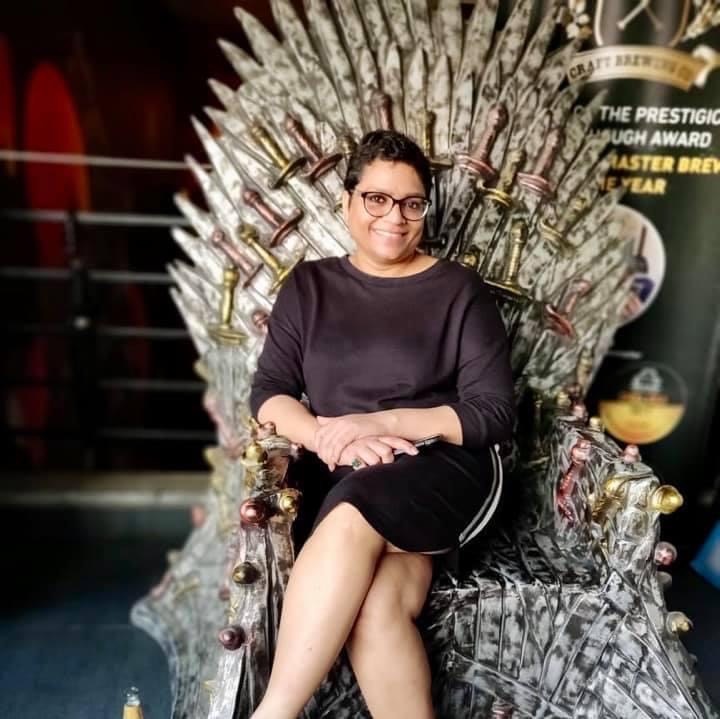 Cancer is a disease that changes your body and mind. During the treatment, there were so many things that I could not do, but now everything has changed for the better. And it's not just for myself, but also for my family members who understand how important it is to move forward despite this terrible disease! My kids are the most significant support.
Cancer forced me to grow and take risks, step out of my comfort zone and embrace the unknown. Cancer has changed my life, and I'm thankful for that.
Life is giving me another chance. Keep my kids in your prayers,and keep ordering.