Mango Chia Pudding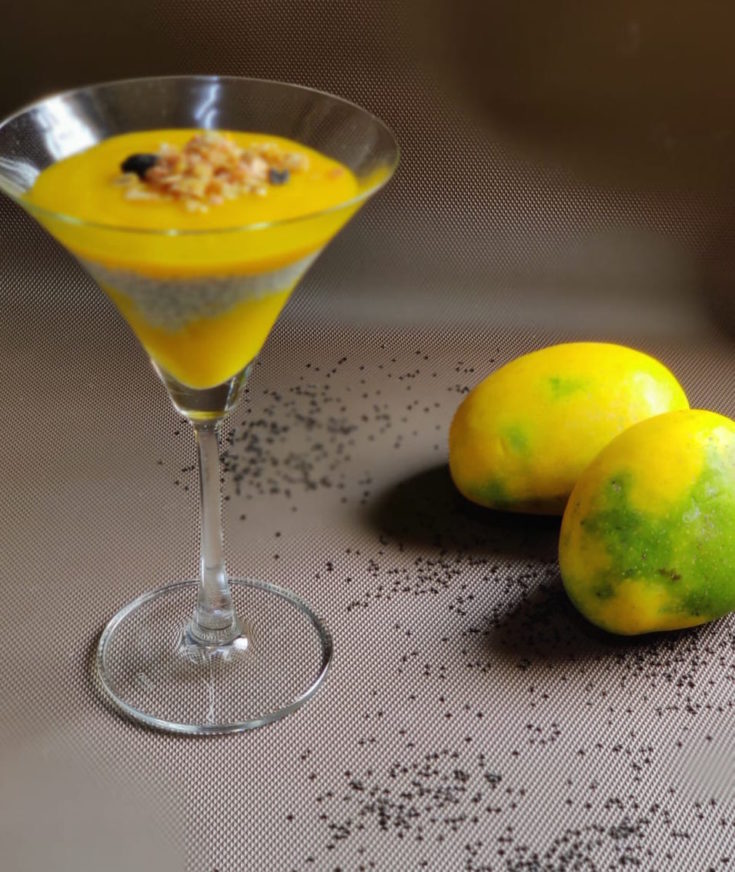 Ingredients
Coconut Milk 1 Cup
Chia Seeds 1 ½ tbsp
Mango Puree From 1 Mango
Dry fruits & Muesli Mix For Garnishing
Honey (Optional) To taste
Instructions
1. Mix the coconut milk with chia seeds. Refrigerate this mixture for 2 hours. If desired Honey
can be added to this mixture to impart sweetness.
2. Now layer the ingredients for the pudding. In a long or stem glasses, add some mango pulp,
top it with a layer of chia seed-coconut milk mix followed by a final layer of mango pulp.
3. Garnish with dry granola mix or roasted almond flakes for a crunchy taste.
4. A delicious healthy Mango Chia pudding is ready to serve.