Just two weeks left for the summer holidays to end and most moms are really looking forward to it. If you are looking at making the most of the few days lefty them were are some of the fun places that your child would love to go to.
Bilaspur – Taoru Road (Major District Road 132) Off NH 8 (Bilaspur Chowk), Taoru, Gurgaon (Haryana) 122105.Tel: +91 11 2371 8100
Ticket Price : Rs 200-400
The museum showcases the evolution of transportation in India and sets a benchmark in interpretation, exhibition and in communication. As the first private museum of its scale in India, it is conceived as a space that engages visitor participation in learning while remaining a family experience
Entertainment City, Gate No. 11, Near TGIP Mall, Sec 38A, Noida – 201 301. Uttar Pradesh.Tel 1800 102 1222
Ticket Price: Rs 250-1500
KidZania is a safe, unique, and interactive indoor theme park that empowers, inspires & educates kids through real-life role-play activities. Built like a city i.e. the size of 7 Olympic-sized swimming pools, it is complete with paved roads, battery operated cars, buildings, a functioning economy & its own currency. By blending reality with entertainment, it provides an authentic and powerful developmental platform where kids can discover, explore and learn about the real-world.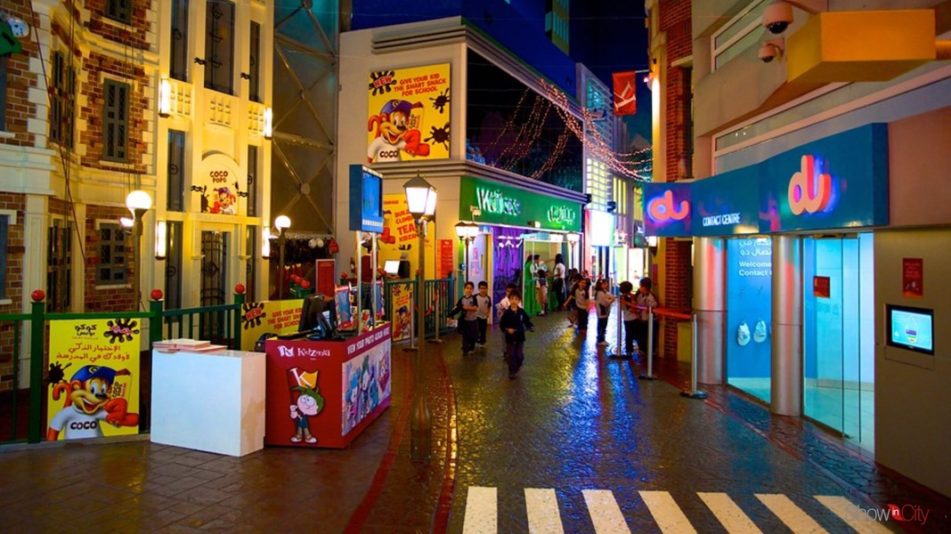 Opposite Rithala Metro Station, Sector 10, Rohini, New Delhi, Delhi 110085. Tel 011 4704 1111
Ticket Price : Rs 350-600
A world class amusement park with water coasters, boats & rides, plus a putting green & jungle maze.designed by internationally renowned design consultants and architects Forrec Canada, Management resources California, Electrosonic USA, City design group USA, Dew Canada and TUV Germany.It is spread over 62 acres of land.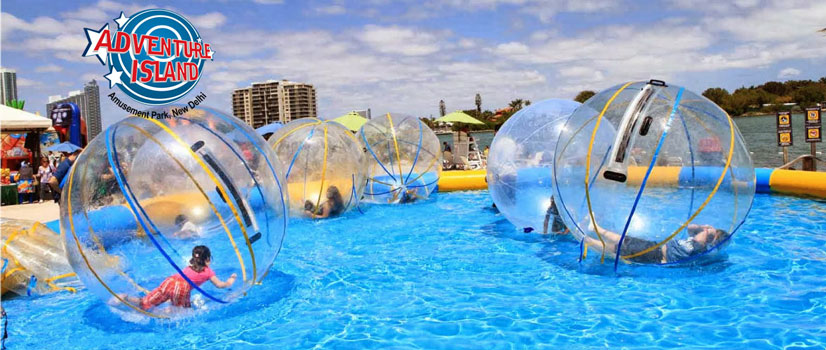 Old Delhi Gurgaon Road, Kapshera, New Delhi, Delhi 110097. Tel 99900 06521
Ticket Price: Rs 600-2400
Fun N Food Village is an amusement and water park in Delhi and NCR for a fun packed day. Built under the flagship of Polo Group of Companies, this adventure park in Delhi offers the longest water channel (400 ft) known as 'Lazy River'. Adventure rides, water slides, kids' water play area, cultural performances and much more.
Appu Ghar Marg, Sector 29, Next to Huda Metro Station Gurgaon,122001. Tel 0124 458 1000
Ticket Price: Rs 799-3200
Spread across 10 acres, the beach-themed water park boasts of never-seen-before 15 signature rides which are unique to India and are just amongst a few in the world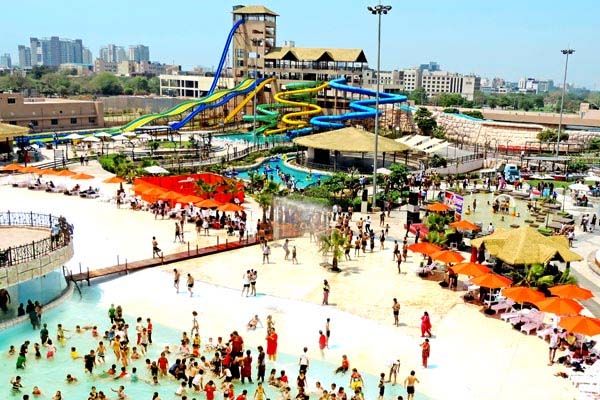 3 rd Floor, Ambience Mall, Gurgaon. Tel 0124-4665360
Ticket Price: Rs 300 onwards
Fun City is an indoor family theme rides park which has rides for children of all ages and even adults, redemption games, bull ride, coin games, bumper cars, samba balloon, and fun video games.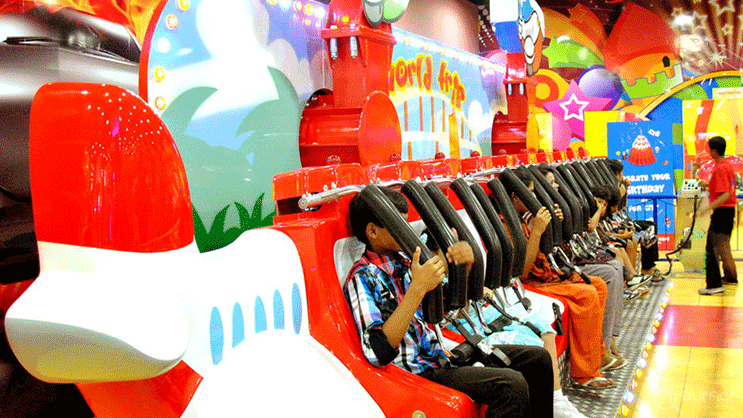 DLF Cyber Hub Gurgaon and Select CityWalk Saket
Ticket Price : Rs 500 onwards
Hang Out is a unique jungle themed pay area and cafe for kids. It caters to age 2 to U2 offering separate indoor play areas for babies, toddlers, older children & teens and parents.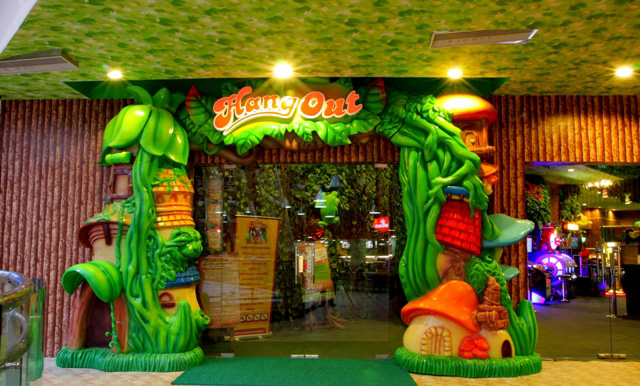 DLF CyberHub and Huda Metro Station, Sector 29 ,Gurgaon
Ticket Price : Rs 250 onwards
SMAAASH is one of India's acclaimed gaming and entertainment centers that marries sports, virtual reality, music and dining into an immersive, evolved, interactive and innovative social experience for family, friends and children alike.Being a virtual reality led entertainment gaming center – vastly credited to its in-house research and production capabilities, head mounted displays are used to produce games such as Walk the Plank, Finger Coaster, Cockpit 360 etc.Enjoy Sky Karting at the Sector 29 facility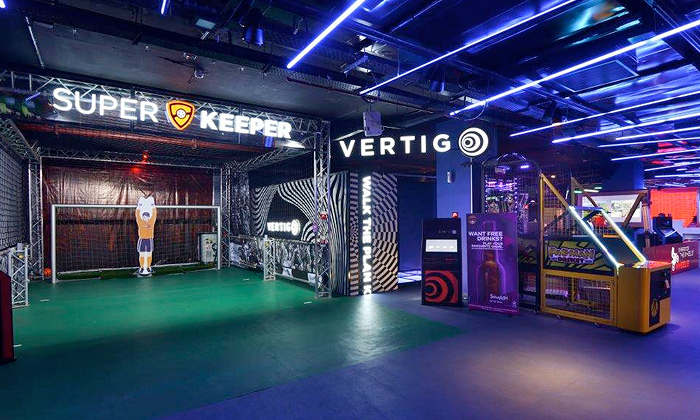 Take your pick from the list, but do check the various online coupon sites like Nearbuy to grab some fabulous deals and discounted tickets