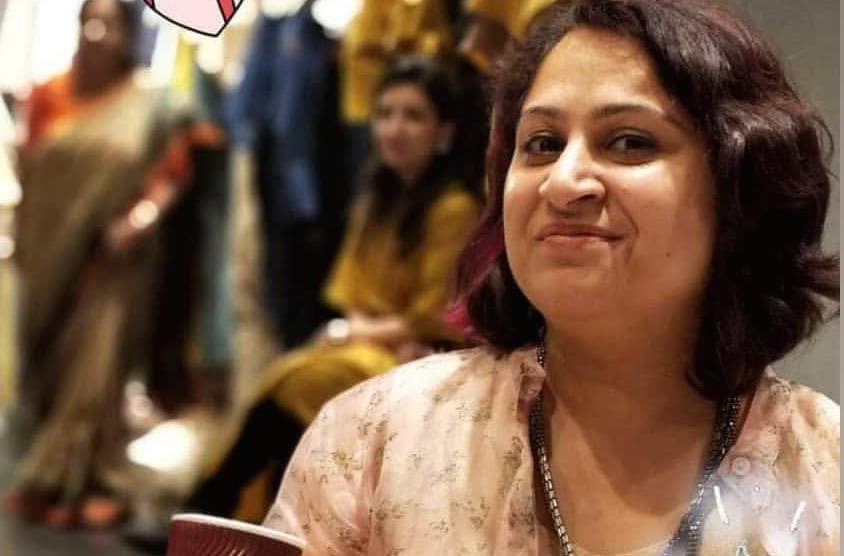 I was brought up in a middle class family where the rule was simple- Work hard, be sincere, be truthful, never deceive anyone and lead a simple yet a meaningful life. Being brought up with these values I always looked at life in an absolute Black and White manner. Studied in a girls only Convent and had minimum interaction with boys my age until I went to college which was again a very strict environment as was an Applied Sciences College. When I was in the final phase of my 3rd year, my dad's old time college mate got in touch with him and we met as families. He had a son my age who was a total charmer and soon we fell in love and after a courtship period of 2 years we got married with our parents consent and blessings. We were best of friends and so much in love with each other that I ignored any signs of him being possessive and aggressive to an extent where it would some times lead to physical abuse as well. Every time I was physically abused, I would tell myself that maybe I said or did something to deserve it and he was right in doing what he did. This almost became a pattern in our marriage and went to an extent wherein he wanted me to cut all relations with my parents, friends , relatives and just be with him even though we stayed with his parents.
Despite being more educated than him, working with a renowned Corporate house and earning well, my self respect had taken an all time dip and my existence was a mere shadow of my husband and he dominated me in all spheres of life.
After being married for 4 years, we decided to start a family and just when I conceived he threw a bomb on me saying he was going to quit his high paying job and study to become a pilot. Despite my pregnancy I worked till the very 9th month and supported both of us. Being a very brainy guy he did clear his pilot exams but could not get a job as the airline industry was going through a recession that time (2008). Sitting idle at home he started dabbling in stocks and made and lost lot of money which I had no clue about. After a year or so he got a job with an International airline and moved to Malaysia for his training promising to call both my son and me soon. However that time just did not seem to come and that guy who could not stay a day away from me was just not making any efforts to either come home or call us to meet him there. However with much efforts I got my son's passport made and went to visit him on a holiday in Thailand. While we did have a good time but I could sense something amiss big time. He was not his usual self and was meeting all shady kind of people out there. Soon, I got a call from my mother in law saying that there were people knocking at our door saying that he had cheated them of their money and that I should just take my son and come back to India and they will support me completely. After an ugly confrontation and much resistance I did manage to come back home with my son on a promise that I will fix everything wrong he has done back in India and then call him back home. However that day never came and he kept on asking for more and more money to be sent to him and would blackmail me till the extent that I sold off every bit of jewellery I had from my wedding just to get him back home. After much wait, lies and more lies he never came back and finally upon my in laws insistence I gave him divorce 2 years ago on grounds of desertion while I still happily stay with my in laws as a daughter and they mean the world to both my son and me.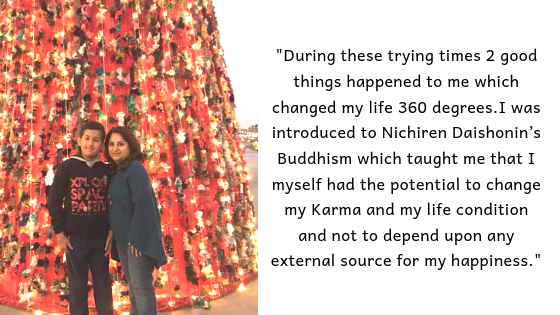 I decided to start afresh my life for the sake of my son from 500 Rs. that he had left in my account and took up a small job close to my house to keep my mental stability and make ends meet. Within 2 years of working I thought of doing something of my own with the help of a dear friend Ritu who stayed in the same condominium as mine. Our sons were stroller friends and despite us being poles apart in our ways of life and different professional background, we felt just right to start something together with full dedication and sincerity. We started an Event Management company called Birthdays n More wherein Ritu brought to the table her design background and I brought in my Marketing and Customer relationship background. Initially we started off by doing birthdays of our friends kids to gain confidence and soon we were soaring high and were being covered in every possible newspaper (TOI, Financial Times, HT),magazines (US based Child magazine as one of the best Baby Shower planners in Delhi NCR) and various blogs and polls for our outstanding work in Delhi NCR. Its been 6 years now since we started our venture and it seems just like yesterday from where I actually started my life afresh and can happily say today, I am what I am because of what harsh times I had to see early in life and have full gratitude for each and every life that I have come in contact with since then.
Peace and happiness is what I have in my life today and I strive to spread the same to every one around me.