Who doesn't love good food and what if it gets delivered to you at your doorstep from the kitchens of some super-talented and our very own Gurgaon Moms! Home-chefs are taking our city by storm and we present some of the famous as well as budding mom -chefs who serve delicious cuisines and even customize them as per your liking .
Sonali Chatterjee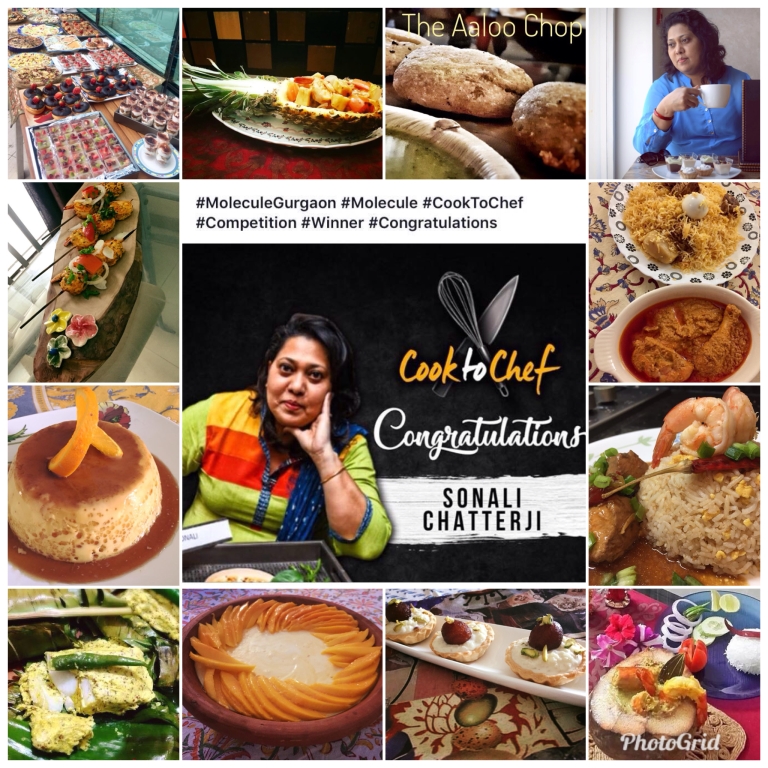 Sonali hails from a defense background, her father being an airforce officer served at many locations across the country which gave Sonali an exposure to various cultures and traditions.Food from all the places she traveled to was the seed to her future of culinary expertise. Traditional family legacy helped her learn age-old and lost recipes from both parts of Bengal.
Being a professional interior designer she turned a home chef just a year back just to feed her passion to cook , which came about after honing her skills and deep study of spices and palettes.Sonali has been unofficially crowned as the dessert queen within the food fraternity of Gurgaon. However, her bandwidth stretches from traditional Bengali cuisine to continental fares and desserts being the obvious icing on the cake. Sonali has her unique product branded as the Dessert Safari wherein she showcases desserts in the most non-traditional and innovative manner which is held every six months.
Paanch Phoran and Exotisch are other brands under which Bengali cuisine and continental cuisine respectively are the choice offered to the consumer.
Achievements: Best chef in the cook to chef competition by Molecule GGN.
Recognised among the top ten home chefs by Gurgaon Food Freak, Mompreneurcircle etc.
She can be reached at  9910474449
Deepali Bakshi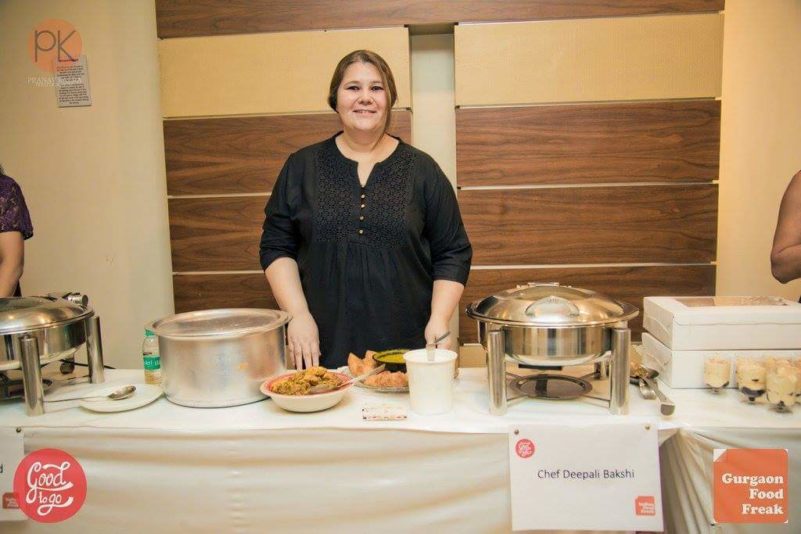 Image Source: Gurgaon Food Freak
After losing her corporate Job as a Training Team Lead to downsizing and the birth of her twin girls life became very monotonous.To break this monotony Deepali did try her hands on a few work from home options but nothing really worked out for her.Then as the kids became a little independent she thought of her own venture.So she started her jewelry and clothing brand.But somewhere the connection was missing and very soon she lost interest. In December of 2015, her husband was diagnosed with a back pain problem which made her learn how to cook Kamar Kass desi ghee and Atta Gondh Ladoos from her mom who was visiting. She posted and shared a few pics of her creations here and there.A few friends and neighbours asked her to make the same ladoos for their families.And very soon she started making 1 batch after the other… little did she know and very soon she started getting calls from other areas of Gurgaon.Her calling had been answered as in January 2016 Deepali's Kitchen came into existence.Her joy knew no boundaries for she had discovered her true passion…COOKING.There has been no stopping ever since
Today she is the helper, cook and the owner of Deepali's Kitchen.She does Ladoos, kanji, pickles, Gujiyas, Dum Biryanis, curries, breads and much much more..Every recipe that she cooks has a lot love, affection, care, thought as the main ingredients the spices and the material goes in later.She can be reached at 9871671163

Abhilasha Jain
Abhilasha Jain is an award-winning home chef offering the most sumptuous and authentic Rajasthani vegetarian food that pleases every taste bud. Marwadi Khana is not just her brainchild but her dream, it's not just a job for her but an obsession! She is based in Gurugram and has her reach extending to Delhi and NCR. Without any formal training or entrepreneurial experience, she drew inspiration from all the criticism and flak received during her initial days and took it as a challenge to prove everybody wrong. Soon one laurel followed after another, one award after another, and endless happy clients – all this with her husband and a teenager daughter by her side always! She has been ruling over people's taste buds and they are still asking for more. What makes her stand out from others is the consistency in her quality of food & taste and variety of dishes made with her fresh home ground masalas. Must try options from her menu are – Dal Bati and Churma, Bikanerwala paratha & Kair sangria, and a variety of Ladoos!
Shipra Mathur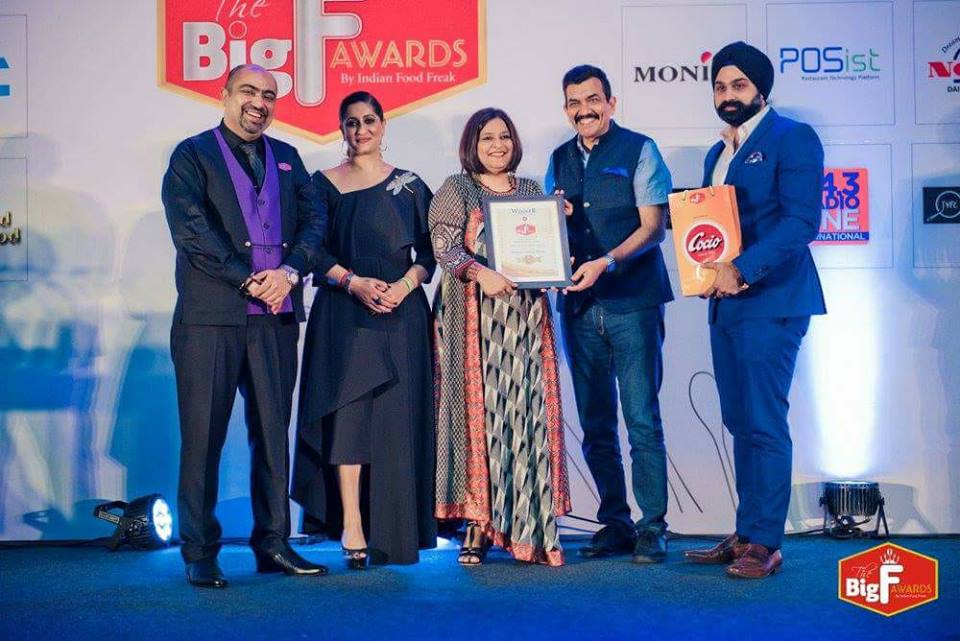 Image Source: Gurgaon Food Freak
Being interested in cooking from a very early age, Shipra's mother encouraged her to build this into a passion. She guided her through various Indian & International cuisines. Always fond of non-vegetarian food, the urge to try out new dishes grew. Of all the cuisines, the kayasth cuisine became her favourite.The love for collecting recipes and cooking never ended. Even after marriage, she was encouraged by her in-laws and husband.Her mother- in -law took her through the lessons of mutton delicacies of kayasth community like Koftas, Parsandas and Raan. The knowledge about the cuts of meat given by her father-in-law is very helpful even today.Starting from schools with sending nutritious food and getting encouragement from her father and brother, Shipra's kitchen came into existence.
Beginning with snacks both veg non-veg orders from the family & friends, soon became popular to attract more orders which graduated to quick meals, Ala carte , Party & catering orders.The Kayastha cuisine delicacies with a blend of spices and different flavours became a popular choice for regular  party orders.Going back to centuries the kayasth food , popular with the Nizams and kings, was slow cooked for hours in spices, ghee and was rich in the flavors. Shipras Kitchen follows that but can customize to suit the client's pallette .
Shipra"s Kitchen is honoured to receive "popular choice" award From forums like Gurgaon Foodie and "THE BIG F AWARDS "by Gurgaon Food Freak.
Amita Garg
 Image Source: Gurgaon Food Freak
Chef by profession and foodie
by
heart, Amita became passionate about food when she got married to her foodie husband who is also a wonderful cook. Apart from cooking, Amita also prepares pickles and laddoos. She started her journey two years back
with
Amita's Kitchen.
She does catering for a gathering up to 100 people and her specialty is vegetarian Indian cuisine especially North Indian and Rajasthani. She does cook South Indian food as well.She can be reached at  8587877760.
Gul Ali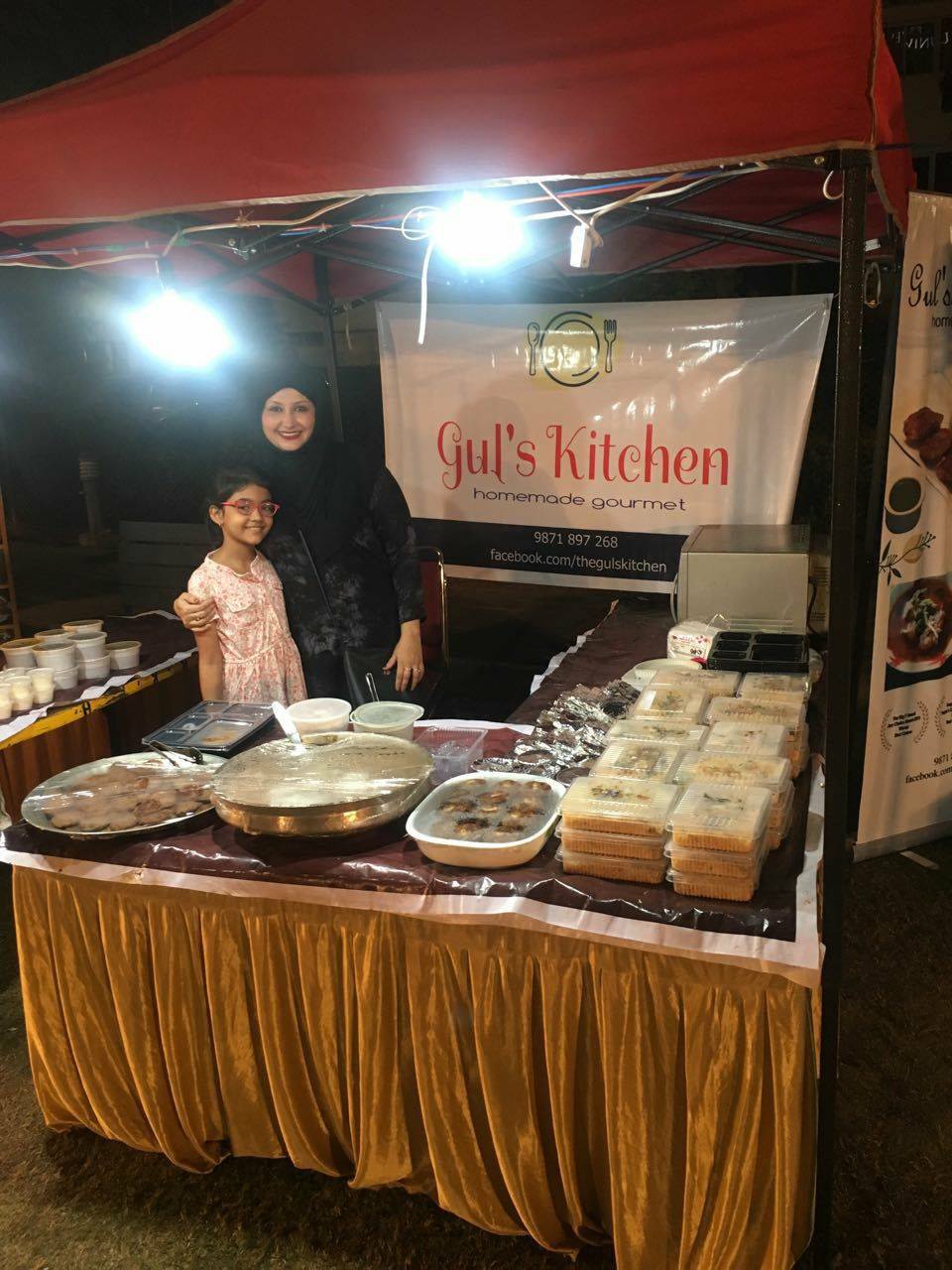 Being born and brought up in the foodies paradise-Lucknow, Gul has been a cooking enthusiast since her early years -discovering and learning culinary delights of the old city.She has inherited age-old recipes from her parents and has always pushed herself to conjure new dishes and delicacies. She runs a kitchen from home called Gul's Kitchen that specializes in Lucknawi cuisine. She can be reached at 98718 97268
More power to all the wonderful home-chefs who are doing a fantastic job and spreading happiness with their delectable food across Gurgaon.
#Momsurecan