Preparing the skin for your wedding day seems like a daunting task. It does not need to be.
Here are a few tips to give you that perfect glow on your special day. It is never too late to start but 3-6 months before the wedding day would be ideal. And once you get into this routine, the glow on your skin will make it hard to discontinue even long after your wedding day.
Different parts of our body are exposed to differing conditions. We wash our hands more often than the other parts. Face takes the maximum beating when we go out in the sun and our feet take the weight of the body almost all our waking hours. The rest of the body is exposed much less to environmental stresses. Hence a different treatment works best for each.
FACE
Follow this basic three-step skincare routine twice a day every day after a shower in the morning and before bedtime at night.
Cleansing
Toning
Moisturizing
Cleansing removes dirt and grime and helps the skin breathe better. Toning shrinks pores and restores pH balance. Moisturizing protects the skin from the elements and makes it soft and supple.
Most of the damage to our skin is caused by sun exposure. So do not forget to apply sunscreen whenever you step out to protect yourself from harmful UV radiation.
At night double cleansing is strongly recommended. Sweat, dirt, and pollution endured by your face combined with layers of make-up must be removed completely in two steps. Cleanse the face ideally with a natural make-up remover like a cleansing balm which is gentle yet effective. Follow it up with foaming cleansers that are not harsh and leave the skin nourished and hydrated. Complete this nightly routine with a moisturizing night cream to seal in the hydration and nourishment.
Adding a face serum/ facial oil (choose one based on your skin type and concerns) to this routine between the toner and moisturizer is highly recommended both morning and night. These potent products are extremely beneficial as they deliver actives to the deeper layers of the skin.
Another important step is regular exfoliation. Over time, dead cells tend to build upon the skin surface making it appear dull and lifeless. Removing this layer of dead cells makes your skin smoother. So, make sure to exfoliate with a gentle scrub once a week. Natural scrubs that are gentle on the skin give the best results.
Your daily routine of cleansing, toning, and moisturizing along with weekly exfoliation provides regular maintenance to the skin. For even complexion and glow, apply a face pack/face mask once a week. This routine will also give you an opportunity to take some time out for yourself and unwind.
You can make some simple homemade packs for brightening your skin by mixing gram flour, turmeric powder, lime juice, olive oil, and milk. For acne-prone skin, add some ground mint leaves. Fuller's Earth (Multani Mitti) works best for oily skin. To make your own mask, mix some raw honey with a teaspoon or two of turmeric powder. The combination works miracles when it comes to reducing redness, inflammation, and acne scars. Mix activated charcoal powder with honey for a mask that deep-cleans pores and sloughs away dead skin. 
Your wedding is the perfect excuse for some extra pampering. And facial massages can do wonders for your skin to prep you for your big day. So, do opt for facials by a professional to stimulate blood circulation, refresh your skin, and keep it looking healthy & glowing.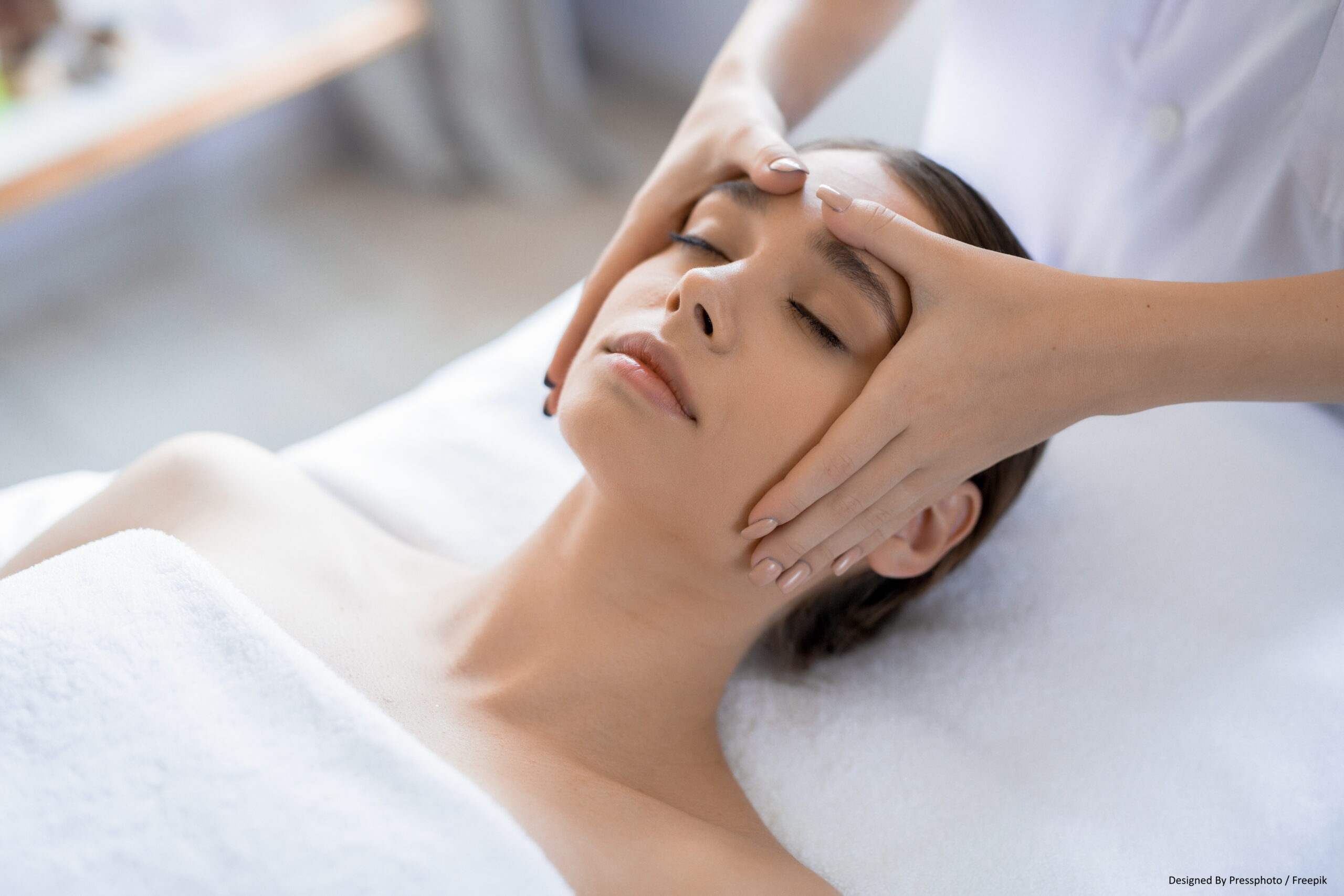 HANDS & FEET
If there is one day in your life that you would want to have soft and beautiful hands and feet, it's your wedding day. Prepare them for mehndi and all those close-up shots by moisturizing them frequently with a nourishing cream formulated especially for hands and feet. Avoid soaps that are drying. Dry skin is prone to cracking, calluses, and roughness. Scrub your hands using a natural gentle scrub to remove dead skin once a week. Because your feet are under major stress, relax them with an Epsom salt soak followed by a foot scrub periodically.
Make sure to hydrate the skin of hands & feet before bedtime with a natural moisturizer of your choice. Use a pair of cotton mittens and socks during the night to allow the moisturizer to penetrate the skin more intensely to give you soft and smooth hands and feet in the morning.
Regular manicures and pedicures by a professional are also recommended.
BODY
For the rest of the body, consider incorporating dry Body Brushing into your morning routine. This simple technique has a plethora of benefits including improving circulation (bye-bye cellulite), getting rid of dry and dead skin, eliminating toxins, and unclogging pores. This process takes only five minutes and does not require a visit to a spa or dermatologist. On dry skin before bathing, start brushing on the front of your body at the ankles and work upwards in a circular motion toward your heart. When you move to your back, brush from the neck down to the lower back. Follow it up with a shower to wash away dead skin. Don't forget to seal your beautiful skin with your favorite moisturizer or body oil on damp skin for best results.
Nothing reflects on the skin more than your physical health and your state of mind. So, eat healthy, stay hydrated, get ample sleep, think positive, exercise regularly, and sweat out the toxins.
Stick to the routine and keep stress levels low… and have an enviable wedding glow!
This article has been authored by
Sonia Sharma
Certified Organic Skincare Formulator (U K)
Certified High-Performance Serum Formulator (U K)
Founder of Brand Nature Bathing
About the Author and the Brand
Sonia Sharma is a certified organic skincare formulator with a specialization in high-performance serum formulation and organic anti-aging skincare. Nature Bathing was born out of her fascination and passion for creating natural alternatives to conventional skincare products and is founded on her vision of a simpler, cleaner, more natural approach to skincare. She personally handcrafts natural skin care products in small batches from her home studio. Each product is formulated after extensive research to include carefully selected ingredients for maximum benefit to the skin. Her endeavor is to be able to change how consumers think about skincare and ultimately make them realize that skincare need not be complex. Whatever one needs for healthy skin is available in nature's lap. She believes that beauty comes from the inside as well as the outside. A healthy diet & lifestyle go hand in hand with a good skincare regime to nourish and rejuvenate from within and without to show visible results. To know more, visit https://www.naturebathing.in/