Yes, it's the most wonderful time of the year and yes we want it all! The tree; the explosion of everything red, green and white; the presents; the carols; and most importantly (for me at least) the food. Whether you choose to go for a traditional meal or you come under the experimentation category, there is plenty on offer for Gurgaon food lovers this Christmas. Here are my top  picks:
Taj City Centre has a whole host of events lined up to spread the merriment:
You can celebrate Christmas Eve with a classic feast curated by Executive Chef Subrata Debnath featuring traditional favorites such as Roast Turkey with Sage and Chestnut Stuffing, Suckling Pig, Winter Vegetable Stew, Wild Mushroom Crepes, Plum Pudding, Mince Pies, Mulled Wine and lots more. Your experience will be enhanced with live music and Christmas carols. 
Details:
Venue: Culina | 44
Date: December 24, 2017
Time: 1900 hrs to 2300 hrs
Price: INR 2499 plus taxes per person. Beverages at INR 1250 plus taxes per person
Terms and conditions apply
Of course, if you're in the mood to dance the night way you say cheers to Christmas at their award-winning high-energy bar Tease on Christmas Eve. Sip on bottomless premium beverages, house-made infusions and lots of Mulled Wine paired with an array of delectable finger foods.  Soak up the high octane vibe at the lounge or the wintery breeze at the Terrace and make it a Christmas Eve to remember forever!
Details:
Venue: Tease
Date: December 24, 2017
Time: 2100 hrs onwards
Price: INR 1999 plus taxes per person
Terms and conditions apply
If the traditional fare isn't your cup of tea the Taj City Centre offers an exquisite four-course sit-down dinner at the award-winning Thai Pavilion curated by Thai Master Chef Prajuab Shoosridam.
Details:
Venue: Thai Pavilion
Date: December 24, 2017
Time: 1900 hrs to 2300 hrs
Price: INR 2599 plus taxes per person
Terms and conditions apply
The Christmas Weekend at the Taj just got better with a three-day gala brunch at Culina | 44. Feast on classics such as Roast Turkey, Honey Glazed Pork, Goulash, Pizzas, and Pasta along with favourites from our Thai, Italian and Indian kitchens. You can groove along with your bunch to some live music and create memories that would last a lifetime
Details:
Venue: Culina | 44
Date: December 23 to 25 2017
Time: 1230 hrs to 1530 hrs
Price: INR 2499 plus taxes per person. Beverages at INR 1250 plus taxes per person
Terms and conditions apply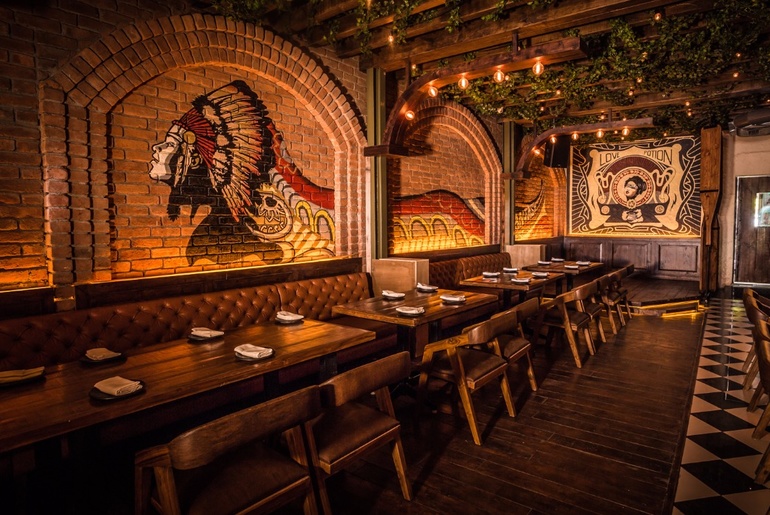 This new kid on the block with its innovative menu is fast becoming the favourite of many. Philtre is celebrating their first Christmas and they wish to make it a very merry one. Enjoy their homely prepared special menu that includes turkey dishes, soulful and rich plum cakes and an interesting twist to a very traditional drink that's curated in-house the "mulled wine". 
Join in the celebrations and you could get your wish fulfilled by their visiting Santa Philtre-The Bistro
Details:
Sunday I 24 December
SCO – 40, 1st floor and terrace, Gurugram, Sector 29, Gurugram, Haryana 122022
Reserve your table at : 
+91-9599383707 / 9717573468 / 9958918525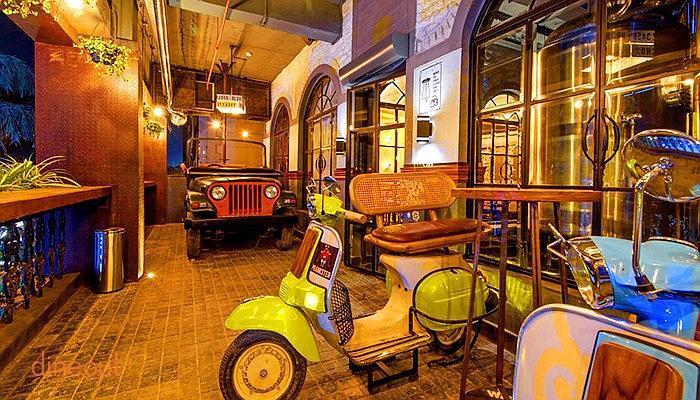 If it's a party you want then Prankster sure knows how to throw the best ones in town. The theme is evident from the name "Red and White party night" and they are ringing in Christmas with dancing, drinking, and gifts! The food menu is vast and varied including honey chili turkey fingers, Chef Angad's chicken kaffreal,Truffle scented paneer lababdar and dal payasam lava cake. Tempted enough?  Then head on over!
Details:
Sunday 24 December
Doors Open 8:00 PM
Site 8-10, Sector 29, Gurgugram
Entry Free
For Reservation Call: +91 85100 84462
Hyatt Regency plans to celebrate a winter of wishes and wonder this Christmas Eve with a lavish buffet dinner in Kitchen District. The Chefs will curate a wide range of dishes ranging from traditional roasted Turkey in Cranberry sauce, Roasted lamb rump with caramelized apple, Brussels sprout, Braised red cabbage, Salmon gravlax and a wide range of culinary delights from a combination of live kitchens and buffet.
To sweeten the evening you can choose from a selection of freshly prepared Christmas desserts.
An array of non-alcoholic beverages and traditional Gluhwein & Christmas cocktails.
Details:
Date: Sunday, 24th Dec 2017
Time : 7 pm – 11:30 pm
 INR 2800 plus taxes per person
You can also enjoy a traditional Christmas day brunch with all the trimmings. An array of non-alcoholic beverages and traditional Gluhwein and Christmas cocktails are sure to get keep you merry!
Details:
Date: Monday, 25th December 2017
Venue: Kitchen District
12:30 pm – 4pm
 Cost: INR 2800 plus taxes per person
Christmas brunch just got better for the kids at the Hyatt Regency. You can watch your kids bake, design and decorate some of their favourite holiday treats with Pastry Chef Satish Kumar! 
Date: Monday, December 25th, 2017 
Time :11 am – 2 pm
Cost: 1200  per kid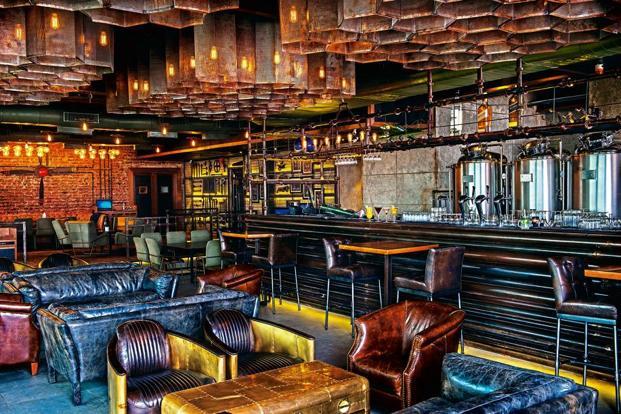 Molecule is decked with everything Christmasy! A tree, jingle bells and even snowflakes! 
The chefs have done their part and have cooked the best Christmas meals ever! The air in here smells like sweet heaven! They just need your company! 
The Molecule Air Bar is celebrating Christmas Eve with a huge party or you can choose to enjoy a festive and delicious Brunch on Christmas Day.
Details:
SCO 53, 4th Floor, Main Market, Sector 29, Gurgaon
For inquiries or reservations, Call: 088266 77705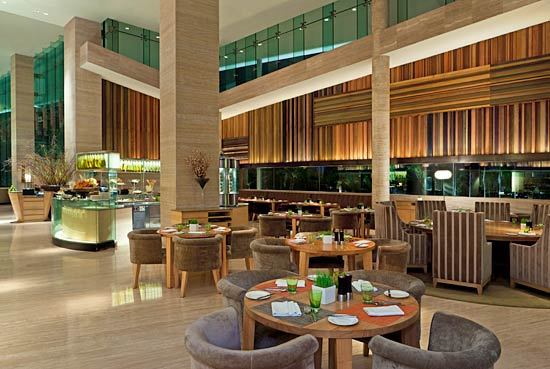 Indulge in a lavish Christmas Special brunch buffet and croon along with a live Christmas band singing carols. The Glühwein setup at the restaurant promises to be an out of the box experience. The brunch spread features an array of signature dishes specially crafted by their team of master chefs. The star of the brunch is the special "Christmas Turkey Roast" cooked in 5 different styles: from a classic roulade to a crunchy spicy variant. The extensive buffet promises an authentic Christmas feast that includes the Christmas ham (glazed and regular), traditional Christmas stolen filled with a light almond flavoured marzipan and the customary Christmas plum pudding that is aged for a period of 45 days.
Details:
Christmas Eve Dinner starting @ 2900 plus taxes per person on 24th December 2017
Christmas Brunch starting @ 2900 plus taxes per person on 25th December 2017
Add INR 1200 plus taxes per person and upgrade to Sparkling wine with premium beverages
Champagne brunch inclusive of premium spirits @ 4950 plus taxes
For Reservations call:  +91 124 497 7831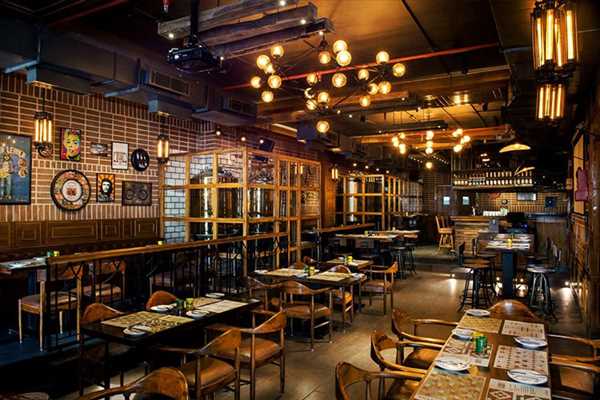 If you'd like to up your Bollywood quotient then look no further! DJ Aqueel will be celebrating his Christmas Eve jamming at After Stories and he'll be there to play the coolest tracks and drink, eat and revel with you.  So get your party shoes on and let the good times roll.
Details:
Make reservations at 097173 33161
SCO-297, SCO 390, Sector 29, Gurugram
Other special mentions that you may find interesting: The Clock Tower, The Leela Ambience,  Manhattan, Le Meridien.