With the wedding season just around the corner, all the engaged couples are looking to make their day something that will be remembered not only by the bride and the groom but their guests will talk about for days to come for all the right reasons. The first word that comes to mind when you think of an Indian wedding is" Grandeur, Glamour & Gigantic". Anything larger than life, full of pomp and show is what an Indian wedding all about.
From clothes to jewellery, to food, to the venue anything associated with it is full of colours, special moments and lots and lots of gifts. Any big fat Indian wedding will be incomplete with the full 10 days of various celebrations on both bride and the
groom's side and how does one make sure everyone is looking forward to attending your wedding?? it's by making your guests feel special from the moment they receive the invite. Nowadays the invitation sets the tone of the entire wedding by not only being extremely creative but also outlines the whole flow of events to take place with the various themes.
It's one of the biggest decisions one takes in one's life and apart from making sure we have chosen the right partner for ourselves; we are nervous about making it an event that is remembered with fond memories for us throughout our lives. So, no stone is left unturned.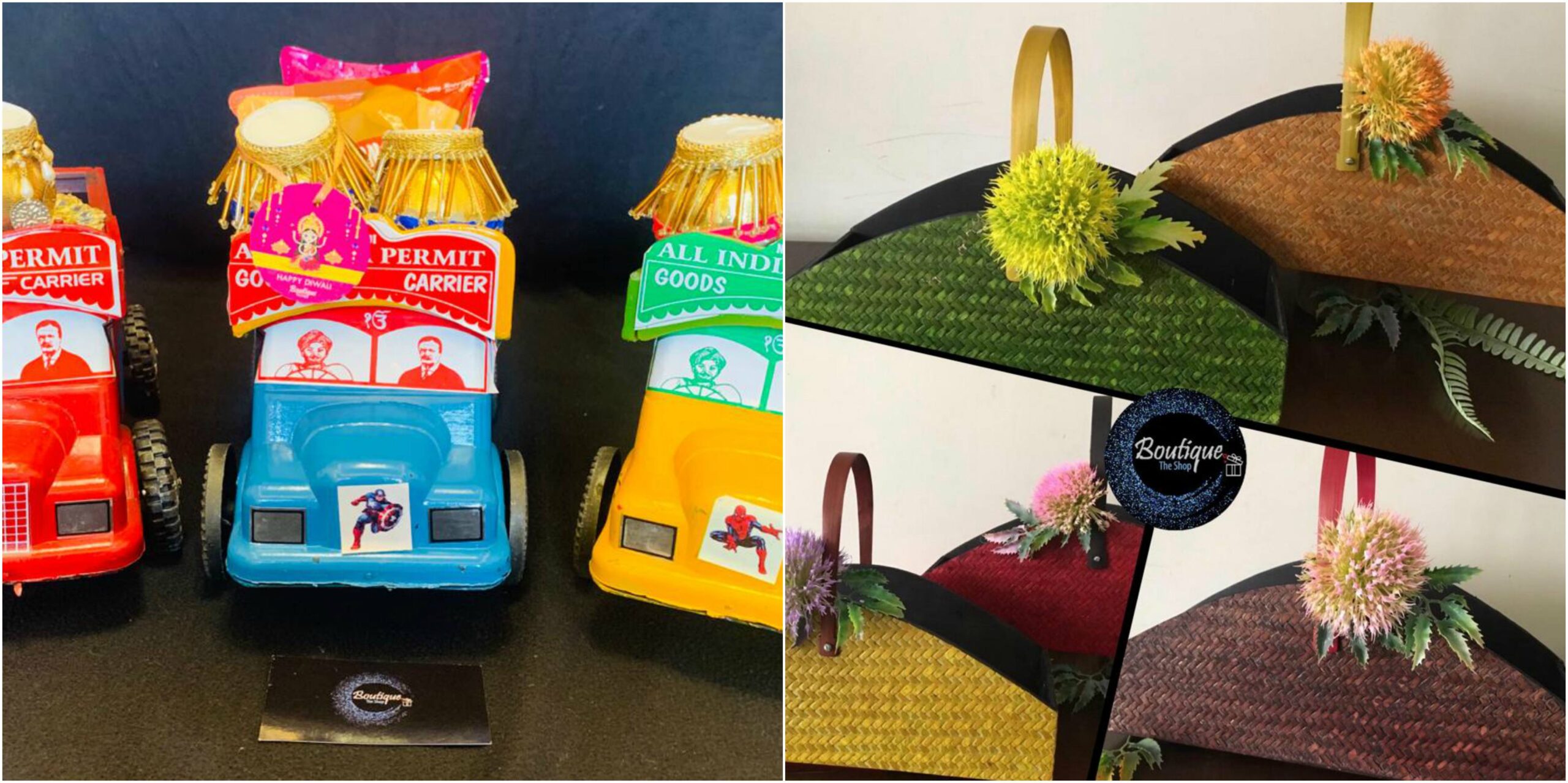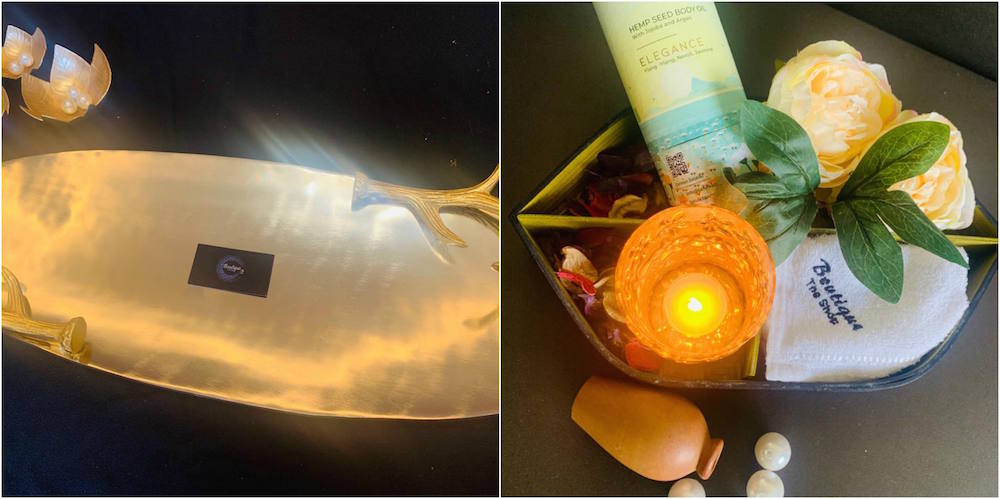 Gifts for the bride and groom are a given at any wedding as they are the reason for the whole show but the guests are as important and special as the main leads in this celebration of coming together of two people who promise to love, cherish and respect each other for a lifetime. If not for the guests then what would be a wedding, who will dance, help the bride make an entrance, save the groom's shoes from being stolen. So, all guests from the bride's and groom's immediate family to their, extended family, friends, brides' maids each and everyone plays a very important role in making a wedding a beautiful experience for everyone to enjoy.
We pamper our friends and family as they are going to pamper us during our day. And how do we do that?? Everyone has their rituals, ceremonies according to culture, region, budget but the ultimate goal is to be happy and make our wedding unique. One of the ways to make your guests feel special can be specially curated, customized, and handcrafted gifts.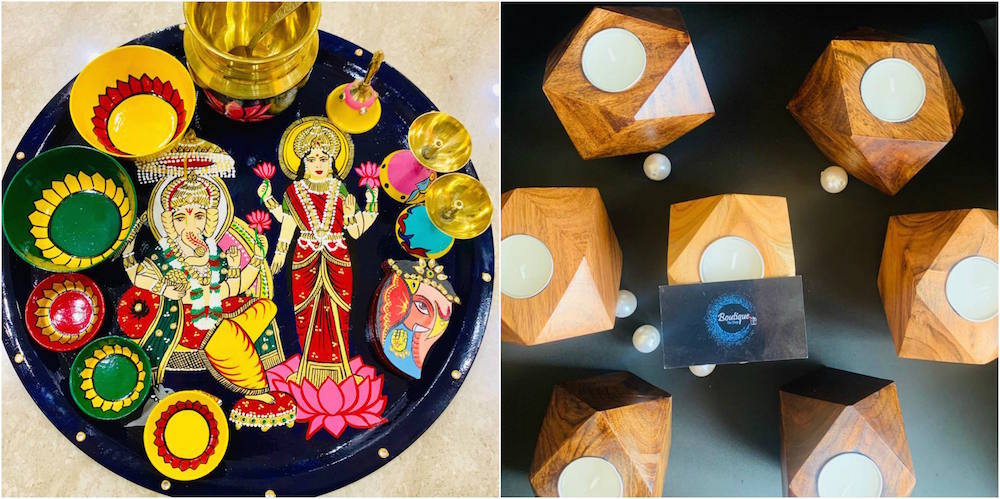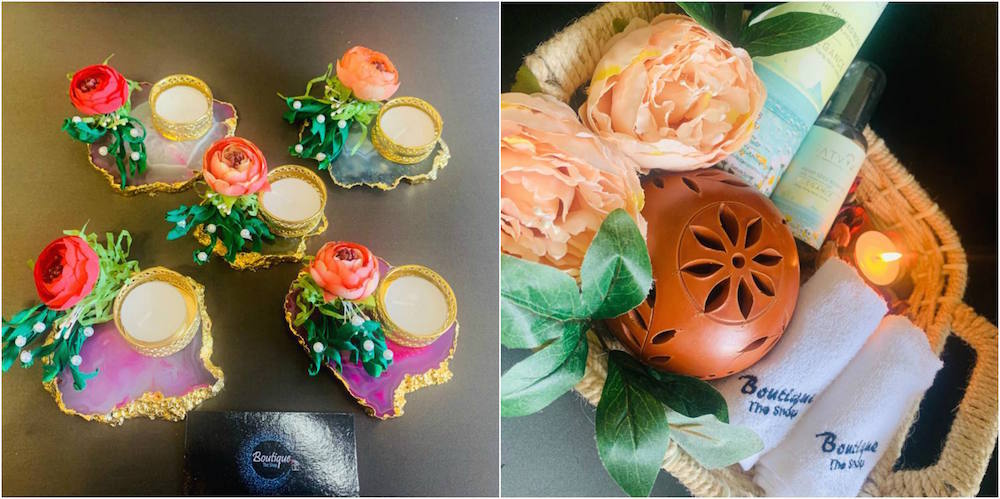 These handpicked gifts can make the guests feel welcomed from the moment they enter their rooms with customized hampers, that can be both edible or some personalized gifts for the entire family. Moving on from the welcome hampers the guests can be given something to take back home or to their room from every function that they attend as part of your wedding celebrations. These giveaways can be customized depending upon the Theme of that particular function, budget, or any other specifications. Next comes the wedding itself from the moment the guests enter and are welcomed with flowers, Tilak, a spray of perfume (the possibilities are endless), and a member of the bride and grooms' side to the time they leave everyone is made to feel like part of an extended family and that's the beauty of our culture.
Indian weddings have always been more than just about the bride and groom. They are about our families, our culture, about making sure that two families feel like one. And apart from the rituals, functions, celebrations, gifts can make add that extra something that each and everyone who attends feels that you as a host are glad that they took out time to be part of your celebrations.
This article is by Shruti Bansal 
Boutique the Shop was founded by Shruti Bansal in 2019 out of her passion for doing everyday things creatively, she loves to make everyday products Exclusive and quirky by giving them a creative touch. She believes in making people feel special and spreading happiness by making sure that each of her customers receives a personal touch from her end.
BOUTIQUE THE SHOP makes your shopping experience you would love to keep coming back to, by always giving you something more than promised. Apart from their products, you will fall in love with their packaging too.
.
Connect with them for gifts
CURATED
DESIGNED
CUSTOMISED AND HANDCRAFTED
From 25 different states of India, specially handpicked with love for you.
For all your festivals and special occasions [wedding returns, Birthday & Anniversary]
You can connect with them @9873714979
Visit their website www.boutiquetheshop.com
Find them on Facebook & Instagram
https://www.facebook.com/boutique.the.shop/
https://instagram.com/boutique.the.shop?igshid=dp2c5pgbnoam