PoshFineJewellery is a fine jewelry brand for IGI-certified lab-grown diamond jewelry stud in 14/18k hallmarked gold. It is a venture by a GurgaonMoms member
PoshFineJewellery is a dream, a dream I had seen unknowingly while I was growing up in a family in the jewellery business, thinking I'll be a businesswoman, studying fashion design, and sincerely playing the role of a mother, daughter-in-law, and wife. Trying to fit in a career with all these roles was not easy, and it's not that I always knew I would be a jeweler and an entrepreneur. In fact, for the longest time, I thought a job was a much easier option, considering I couldn't afford another baby to nurture with the roles and responsibilities I was already fulfilling. And that is when I stumbled upon Lab Diamonds.
The kind of investment a jewelry business requires is often deterring for a housewife to plunge into. However, with Lab Diamonds, I had the luxury to splurge, plus so many years of family business had unknowingly nurtured the jeweler in me. A degree in design helped. Years of experience gave me the pathway to the right supply chain, and voila, I created a dream with a small box of my own collection.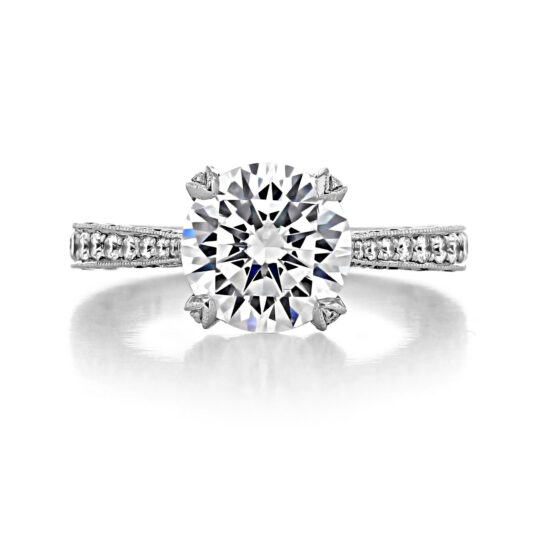 But on a purchase trip alone, a vendor smirkingly questioned my knowledge. And I decided it was time to head back to school. I had never thought I'd be holding the loupe of testing diamonds for work, so I had never even tried gaining that knowledge from my father, and now when I wanted it the most, he was no more. But I was lucky. I found the right mentor.Six months into a gemmology course, and I was confident enough to start my procurement journey. While I am still sure I will need a lot of experience, I know I'm on the right trajectory. For all those mompreneurs looking to decide a path, my two cents: just take the plunge. There are no right or wrong decisions. Muster up the courage and trust your instinct. Everything will happen at the right time. You will find the right people and guidance, but go ahead and take the first step because it is the first step that is important. I struggled for 12 years to find the right business setup for me.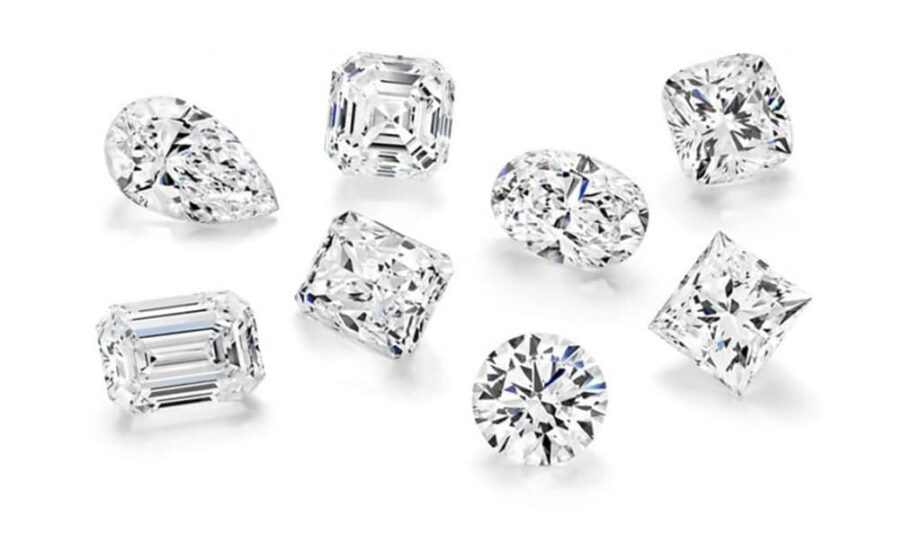 So, what are Lab Grown Diamonds?
Tiny carbon seeds of pre-existing diamonds are subjected to 2100 degrees Fahrenheit for over 600 hours in laboratories.
These seeds then grow into a rough diamond. This is cut and polished just like a natural, rough-mined diamond is polished.
Lab-created diamonds are atomically, physically, and optically identical to natural diamonds, just made in a different way.
But are lab-created diamonds too good to be true?
Are lab diamonds real diamonds? Absolutely Yes! Just like the ice made in your freezer is real.
The Federal Trade Commission in 2018 ruled-"A diamond is a diamond, no matter whether it is grown in a lab or comes out of the ground."
The Gemological Institute of America (GIA), a non-profit educational and research organisation that is the industry's primary source for grading stones, doesn't use the term "synthetic" any longer for lab-grown diamonds.
Can we distinguish a lab-grown diamond from a natural diamond?
Because laboratory-grown diamonds are essentially chemically and optically the same as natural diamonds, traditional gemological observations and instrumentation are not able to tell them apart. Only sophisticated devices and instrumentation can definitively identify natural diamonds and lab-grown diamonds. It is impossible to tell lab-grown diamonds from natural diamonds with the naked eye.
These diamonds are less impactful on the environment compared to natural diamonds.
Lab-grown diamonds are made with electricity; many lab diamonds today are grown with 100% renewable energy.
Lab-created diamonds consume much less water.
Lab-created diamonds have startlingly lower carbon emissions.
Most importantly, lab diamonds do not involve human mining! They are absolutely ethically sourced, so you may invest in a lab diamond with the confidence that you are not impacting human lives or the environment.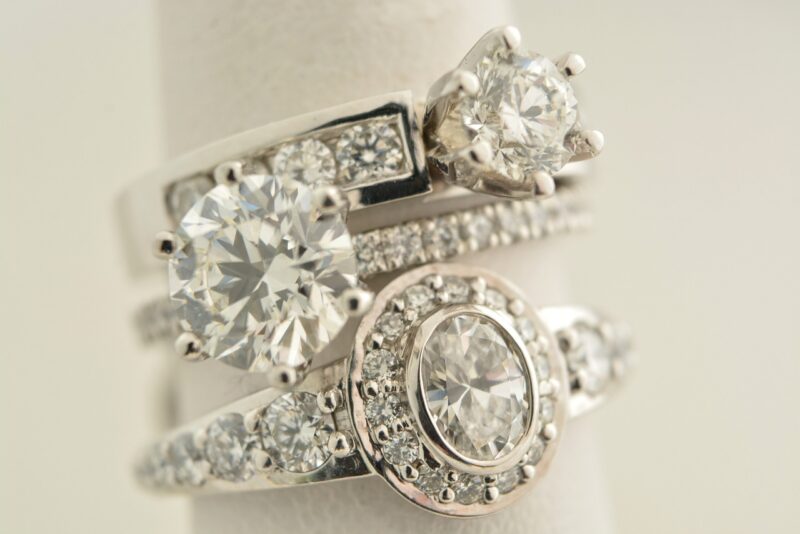 But are they worth anything?
Priced at 10% of their natural counterparts, lab diamonds welcome you to the world of luxury and lustre without burning a hole in your pocket. Over the years, the market for lab-grown diamonds has become considerably more stable. Reputed labs are certifying these stones for their easy assessment and evaluation.
Do lab diamonds lose their lustre over the years?
Absolutely not! No, they do not turn yellow, they do not have a different sparkle, and they do not lose their shine.
Diamonds are structurally the hardest mineral found in the earth's crust. And so, they will never wear off. They are heirloom pieces that you can wear every day for every single minute and then hand over to generations.
So, will you invest in a lab diamond?
Considering investing in a solitaire this festive season…
An investment in a diamond is a very heavy investment, and whether you choose a lab-grown or a natural diamond is absolutely a personal choice of how much money you want to invest per say the return value you get on it.
In the sparkling world of lab-grown diamonds, because they are created in controlled conditions, you have the luxury of choosing flawless and colourless diamonds that Mother Nature rarely makes and that are extremely precious but at a fraction of their price. Fret not, they are not fake; they are just made differently.
In fact, they have made the world of solitaires accessible and wearable.
Diamond jewellery has and will always top the fantasy list of anyone who loves jewellery. Lab growns come with a commitment to not harm the earth anymore.
They can be made in 18k or 14k hallmarked gold, as per your choice in your designs. So we welcome you to explore a wide range of brilliance through Lab Growns.
Visit our page to see the world of sparkle.
https://instagram.com/poshfinejewellery
https://www.facebook.com/PoshFineJewellery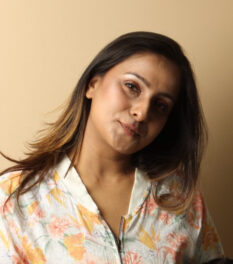 This article is by Ramita Bawa
She is  a design student from National Institute of Fashion Technology New Delhi and has launched a brand of fine Lab-Diamond Jewellery She is  passionate about design, committed to her work and loves her  family immensely