Born Wild with Swati Thiyagrajan by GurgaonMoms & Bloomsbury Publishing India: Smaash Skykarting, Sector 29
Date: 21st July Time: 10 am
Swati Thiyagarajan, NDTV's environment editor, is one of India's top conservation and environment journalists. She has been with NDTV since 1997. Born Wild, the show she scripts, directs and presents, is the only conservation show to have had a ten-year run on a news channel. Swati has won the Ramnath Goenka Award for excellence in environment journalism twice. Born Wild was declared best series at the Indian Television Awards. She also won the Sanctuary Asia Award, Earth Hero Award, Wind Beneath my Wings Award, the Carl Zeiss Award for consistent reporting on tiger conservation and several others. She now handles content for the NDTV-Aircel Save Our Tigers Campaign, which is in its fourth year, and editorial content for other environment campaigns on NDTV. At present, she lives between Cape Town and Delhi. She has directed a fifty-two-minute documentary film titled 'The Animal Communicator' that has had over four million views on YouTube and has had a theatrical release in Cape Town, at the Exploring Consciousness Film Festival.
Please do register now at https://in.explara.com/e/born-wild-with-swati-thiyagarajan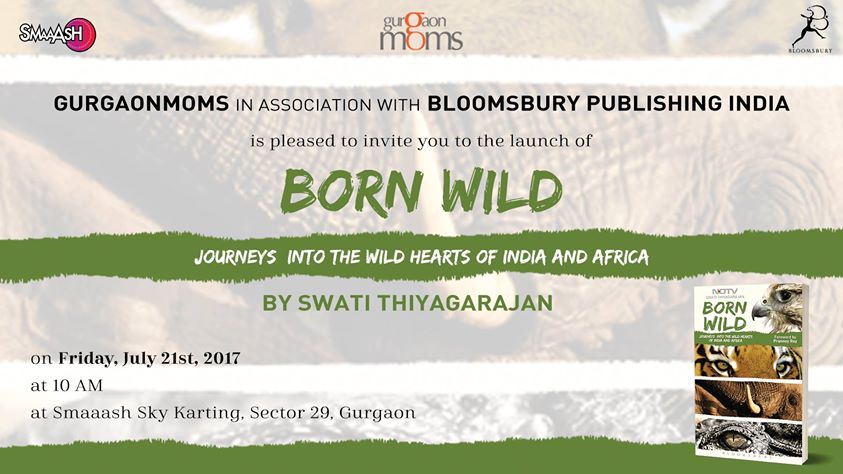 Lalita Pawar's Comedy Nights- Glassy,Unit No. R2, Ocus Quantum, Sector 51, Opposite BPTP Apartments, Gurgaon
Date: 21st July Time: 7pm
The second best venue in stand-up comedy is back with a rib-cracking show every Friday. Catch comics from all across the country come and perform live. Entry ticket INR 200. The entire amount will be donated to Pune based Aks foundation that works to combat gender-based violence.

Get Funded Now – Workshop on Self to Professional Funding Hotel Ramada Gurgaon Central, Plot 2 Sector 44
Date: 21st July Time: 10 am
Get real world insights and learn the basics of getting funded, making a pitch, where to search, the type of investor your business needs and much more. Get tips on term sheets, founder agreements, shareholder agreements and different types of funding. Walk out with confidence powered by knowledge.
Take Aways from the Workshop:
· Validating your business idea from an investors perspective
· Assessment of Readiness For Funding of your venture
· Types Of Funding and where to find investors
· Preparing an Effective Pitch
· Delivering A Pitch confidently and for maximum impact
· Understanding The World of Funding and creating an attractive investor play
· Essentials of Share Holding and other Equity Agreements
· Essentials of Founder Agreements
· Essentials of Term Sheets
· Life before and after funding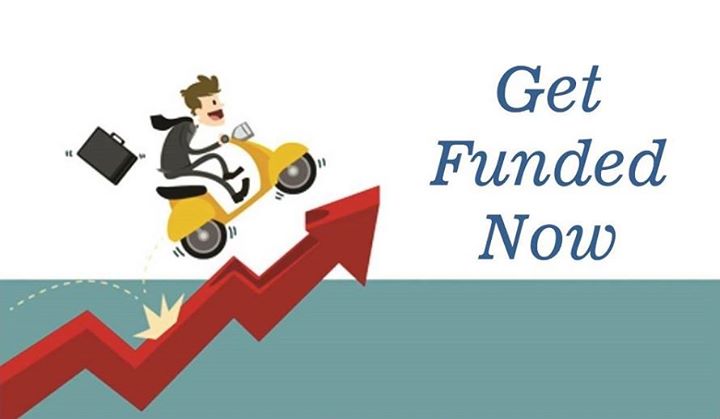 Monsoon Soiree-Club Vita, Park Drive, DLF 5
Date : 22nd-23rd July Time : 12pm-9 pm
If you are looking at indulging in a sophisticated weekend splurge, then this one's for you. Be a part of the Monsoon Soiree – 4th Edition at Club Vita
The soiree is a curation of all things beguiling which amalgamates fashion, lifestyle, entertainment, and food at its best!!
Splash into the pool of festivity!!! Spoil yourself in the cheerful hues of Teej and Rakhi!!
The trendiest clothing, accessories, furnishings, jewelry, gifting, curios and more would be on display. So, put on your shopping boots and splurge in a quirky and fun lifestyle and food extravaganza

Monsoon Sale by Laksh Foundation : Taara Creche & Day Care, DLF 1
Date: 21st -22nd July Time: 11 am-6pm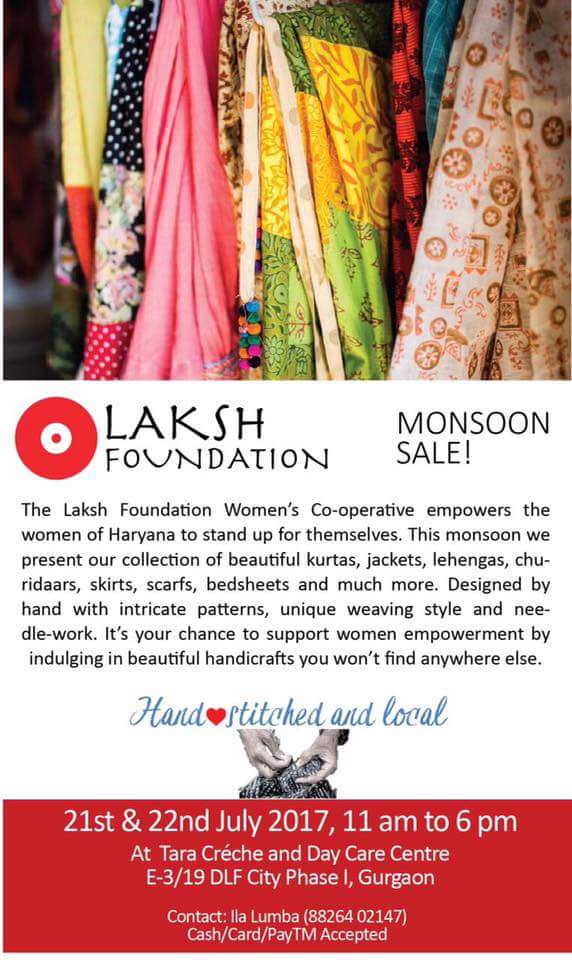 Punchliners: Standup Comedy Show ft. Atul Khatri at Club Vita , Sohna Road

Parenting through Stories – Express workshop by IlovereadDelhi: Chalk Tree Preschool, Sector 57
Date: 22nd July Time: 10 am
This workshop is being organized by one of our members Shefali Malhotra
Workshop details:
Introduction to stories in parenting
Scenario-study
Techniques of using stories
Different stories for different outcomes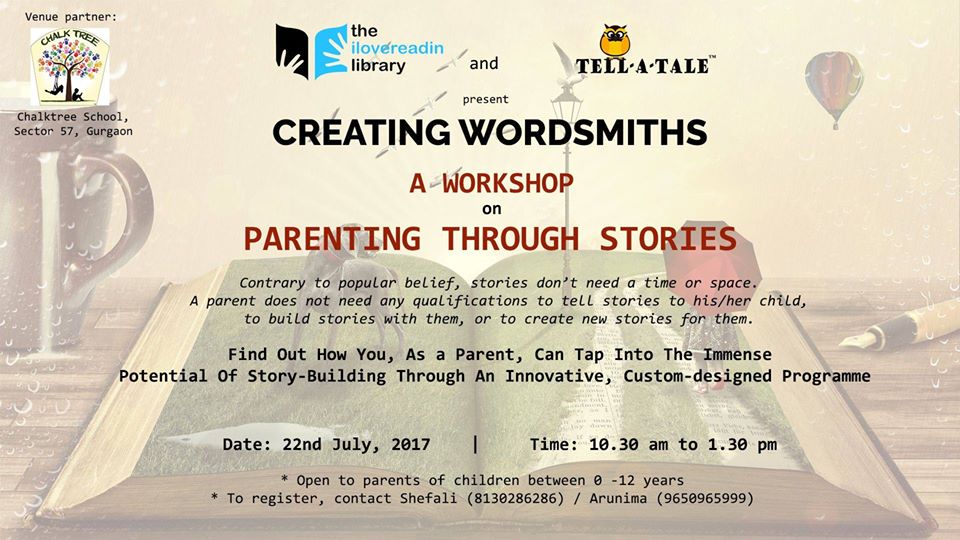 Realty India Expo-Hotel Anya Gurgaon, MPD Tower, DLF Phase V, Golf Course Road, DLF Phase 5, Sector 43
Date: 22nd July Time: 11 am onwards
The "Realty India Expo "is an Exclusive Property exhibition on Premium Properties where investors and private buyers meet Developers. It is an event focused on property sales and investment and targets a clientage seeking to buy, sell or invest in real estate. The "largest interactive" platform in Gurgaon with An opportunity for all leading Builders, Real-estate Agents Companies , Banks & Brands to step forward via Realty India Expo-Gurgaon . Strong Media Plan to make the most of this show and maximize their brand visibility and attracting the maximum number of Investors and Homebuyers.
Schoolex – Gurgaon School Admission Expo at V Club , Sohna Road
Date: 22nd July Time: 11 am onwards
Schoolex initiative was started in 2006 by Liveweek Business towards bringing a difference to the existing school admission process, where we bring all the Good Schools and Admission Seeking Parents on one single platform to ease out the process of admission.
More than 40 schools are on board
?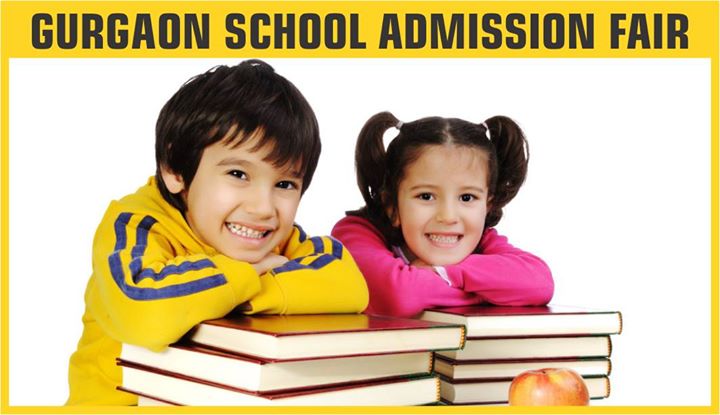 Writing is a Therapy- Dr Anshu Arora & Ms.Upasana Mahtani Luthra at Nowhere Terrace Brewpub Cafe, 2nd Floor, Cross Point Mall, DLF Phase 4, Gurgaon
Date: 22nd July Time: 11am- 1pm
Do you have goals, but are unable to meet deadlines?
Do you hesitate to pursue your dreams?
Do you lack clarity about what you want from your life?
Do you have difficulty in taking a decision?
If you have no clue about how to succeed in life, then this seminar is for you.
In this Session you will:
Discover the gaps between the life that you are living and the life that you want to live.
Identify and remove the mental and emotional blocks that are holding you back and are silently draining your life, of happiness and success.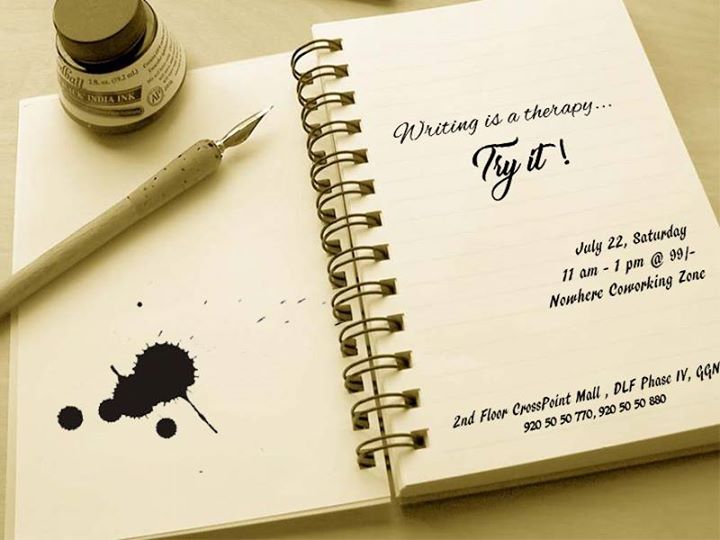 Grishmer bhoj by eatwithIndia at Ireo The Grand Arch, Sector -58,Gurgaon
Date : 22nd July Time : 8pm
Join Chef Jayita Sen Sengupta as she takes your tastebuds on a culinary journey through the finest of Bengali summer foods. For details visit eatwithIndia.com

Photography Workshop for Beginners -The Unhotel, 282 Espace, Nirvana Country, Sector 50, Gurgaon
Date: 23rd July Time :9.30 am
Enter the exciting world of photography with our one-day photography workshop. Start a creative pursuit this month by learning the various functions of your camera, the art of framing the shot and making beautiful compositions, and understanding how to make the best use of ambient light.
Over a thousand photography enthusiasts have attended our workshops in the past six years to emerge as better photographers capable of making the best possible images in every situation.
For more details, http://www.darter.in/photography-workshop-2/photography-workshop-gurgaon-ncr-delhi/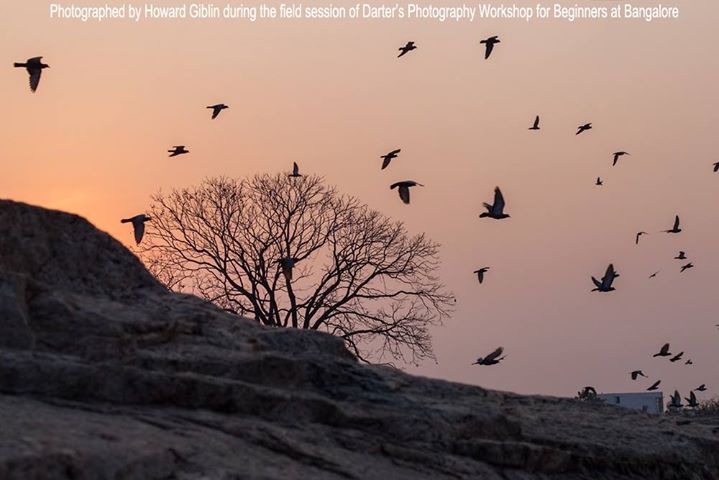 Nashisht: Madhubala – Venus of Indian Cinema-IPSAA Day Care, Plot no 21 A, J Block, Sec 51, Mayfield Gardens, Gurgaon
Date : 23rd July Time : 7pm-9pm
One of the most enigmatic and elegant beauties that have hypnotized Indian cinema lovers for decades, Madhubala was an equally fine actor. In our Nashist this month, we pay our sincere and humble tribute to one of the most loved actresses till date of the industry.
Presented by
– Sanjeev Upadhyaya, Senior Journalist, Telecastor
– Ravi Kant, Fellow CSDS and
Music- Sabita Upadhyaya, Mangat Ram and Sahil
Hosted by – Kanchan & Shiv Mittal, IPS Day Care
Concept: Kamlesh Kumar Kohli
Co-ordinated by Poonam Tandon
Digital Creatives : Prerak Vyas
Creative Inputs: Priyanka Bhaskar
Entry: FREE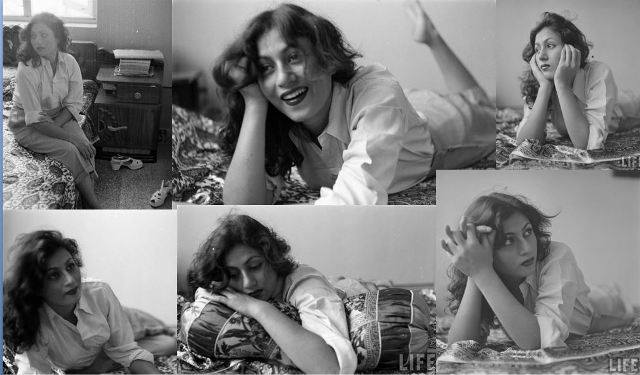 Pre-Rakhi Exhibition by Alankriti: DLF 1
Date :22nd-24th Jul. Time: 11am-7pm
This weekend come home for unique rakhi's and jewelry that you will love to wear ! We usually sell at Jaypore.com, Tjori.com and famous crafts bazaar like Dastakaar and Concern India Foundation.