11 October 1996 – A date that later became my Friendship Day, Valentine's Day, Anniversary, Holi, Diwali, probably more.
This cute to-be-adult, 14-year-old Sardar boy (in grade 8th) with few streaks of hair on the moustache and beard looking more funny than anything else to a 12-yr old Bengali girl (in grade 6th) with noodle (curly) hair.
And let's try to now think about an angry-young-man expression on this 14yr old when he introduced himself on a road trip with the first, middle and last name. Jitna lamba khud hai usse bada is his name!! [The length of the name is bigger than his height]
"Limejuice piyega" was my first sentence to him and he just shook his head -a 'No'. After a few hours, I assumed that he had speech issues and hence trying sign language (nodding and shaking his head specially right to left, left to right, upar neeche, aage peeche) to communicate with everyone.
And then came the bone-breaking moment (must have heard about ice-breaking moment). His hand was between the side rails of the traveler we were in and I closed the door with full force on his hand.. Ouch!!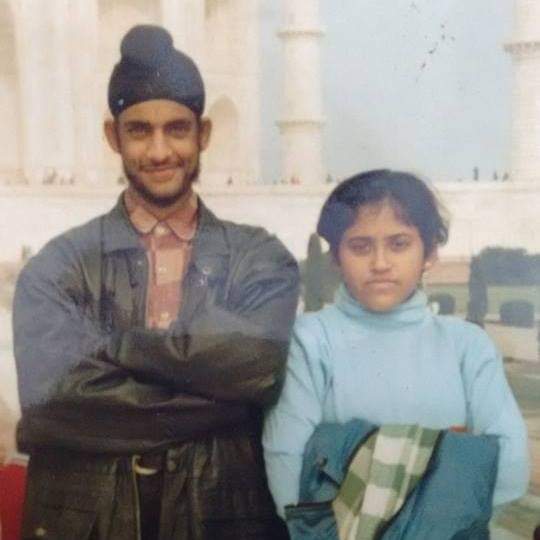 My parents would not have spared me for it, had King told this to them. But vo to mute na [He does not speak much!], but I started to cry and there were tears rolling down my cheeks.. itna bura insaan bhi nahi tha ki haath hi tod du [He is not a bad person that I will break his hand]. I quickly apologized and for the first time, I could hear rather than see someone say, 'koi na, zyada nahi lagi' [Forget it! Not much!]
Henceforth, I got an un-issued license to break his bones all through this lifetime. So whether it is my parents or his parents, my mistake or his mistake, the rant, the grumble, King has been listening to everyone and saving me for past 27 years.
King lived in Delhi and I in Ghaziabad, meeting each other was like once or twice a year for a birthday celebration or a summer vacation quick meet. King always thought straight. Year 1998 (I was in Class 8th, he in Class 10th), this guy comes to me and PROPOSES with an outstanding proposal (at least I have never ever heard of such an amazing/interesting/scary proposal ever in life).
 
"Ek baat mujhe kehni hai aur mai bol raha hu aur tu next 5mins chup rahegi (big callout!!). Mere ghar me na koi maid hai, na koi aaram, shaan-o-shaukat but mai mehnat aur pyar bahut saara kar sakta hu. Mujhe faltu girlfriend boyfriend ghumane me koi interest nahi, tu mujhse baat tabhi kar, agar tu mujhse shadi karna chahti hai, mere ghar bartan hum dono milke maanj lenge"
 
[I want to say something, and you need to be quiet for next 5mins (ooooh!!, big problem). I don't have any fancy home or any comfort for you at my home, but one thing I can assure I can love and work very hard. I don't want to roam about like a mere teenager couple, so speak to me henceforth only if you will marry me, I will ensure we both clean the utensils together]
 
And you know what, I said I need to concentrate on my studies and refused; King did not speak to me for next one year until I bumped into him at a common friend's birthday. And he proposed again, I declined again, not because I was scared of the weird proposal or I wanted a fancy home, but because I was not ready mentally, to take the decision.
 
In the year 2000,on 1st July, while it was raining cats and dogs, I see this one young lad (moustache had grown a bit in 4 years, LOL!) waiting outside my house and his eyes seeking an answer; and this time I accepted his "Bartan maanjo" [utensil cleaning] proposal.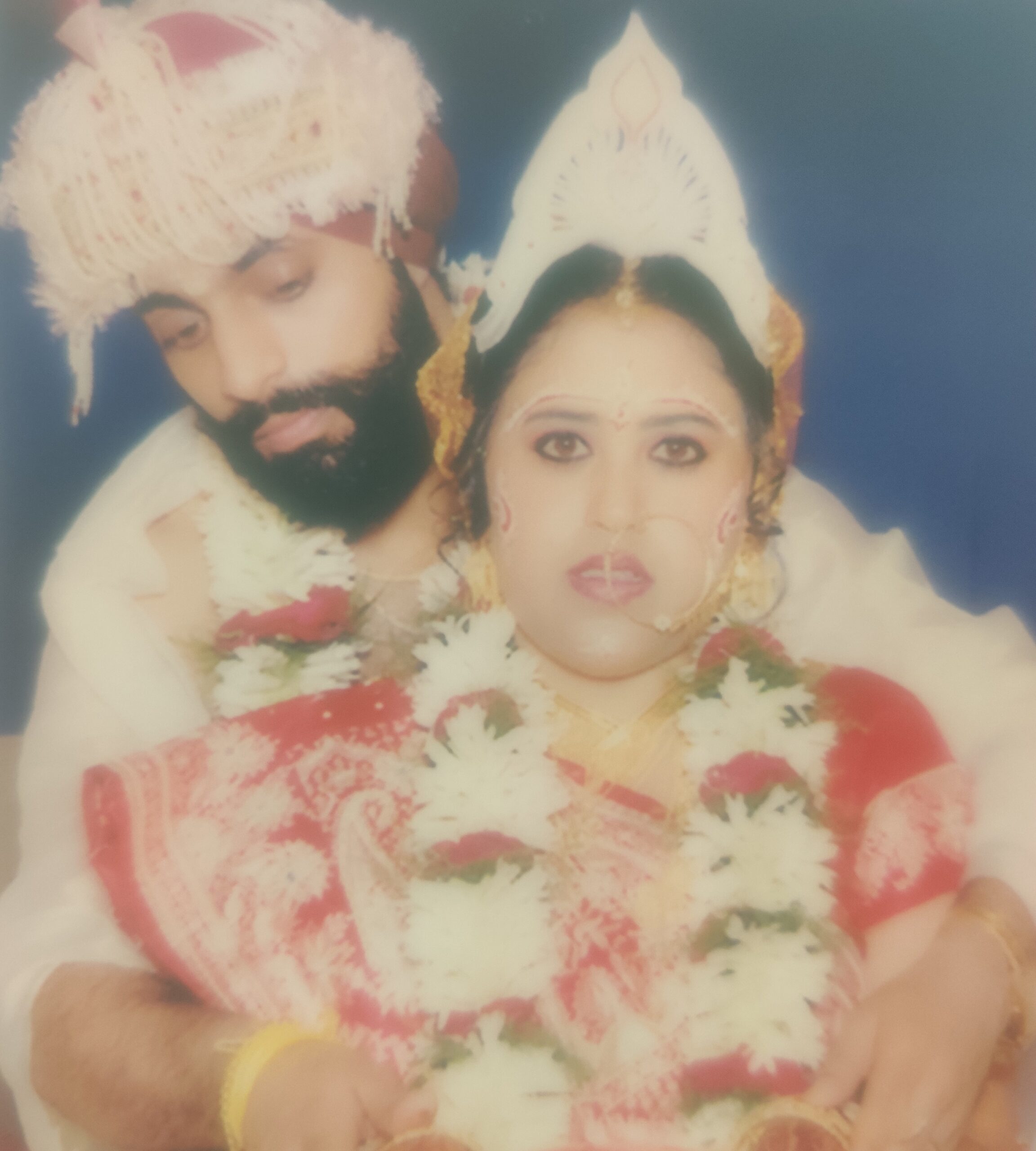 From the day I got married in 2009 till today, it is more of him taking care of household work as promised, though we have various househelps too. Between both of us, I am the wings but he is the backbone. He is not a mute person anymore, courtesy me.
 
While all this was a rosy ride, there were a lot of speed breakers involved as well. An expected hindrance was religion, a Sikh boy and a Hindu Bengali girl. A frequent question comes to us "gharwale maan gaye?" [Did the parents accept?]
For him, his parents were always of the opinion that one should get married to a person who they are comfortable with. For me, my parents would have killed me if I had told them, it is not King, it is someone else!! LOL!! But my dad asked me to work for at least 3yrs; meet with various different people and then re-analyse and decide whether this is my man! Or is it just an infatuation, because for 10years (1996-2006), I had just known one man in my life and that was King!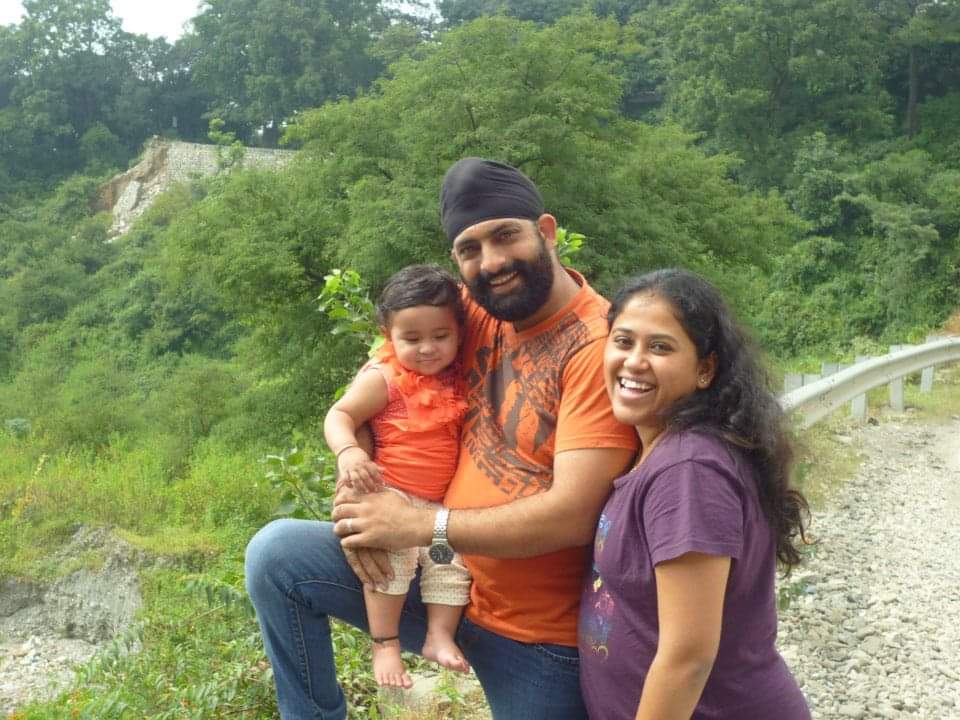 On the day of my marriage, my father told me just one thing, even the food will be different from what we eat; and later I realized he was right; chole chawal, kadhi chawal, rajma chawal for me was too much to digest (mentally) that it can be the staple food too [Not Offending ANYONE], and expecting my in-laws to eat my Shukto or Chachadi or Lau Ghonto was like conquering the moon, LOL!! [again, no offence, please]. While I was thinking about all of this, I suddenly get a phone call from King,
"yaar ye logo ne mere kapde utarwa diye"
[these people have taken away my clothes]!! And I could not hold my laughter when I heard a Sherwani-clad Sardar Dulha [groom] been stripped off his clothes to wear an off-white silk dhoti and chadar for his marriage ceremonies! The baraat was in a state of shock to first hear the 'ulu' [sound made to fear off demons by Bengali mothers] and then the groom gets stripped (like literally)!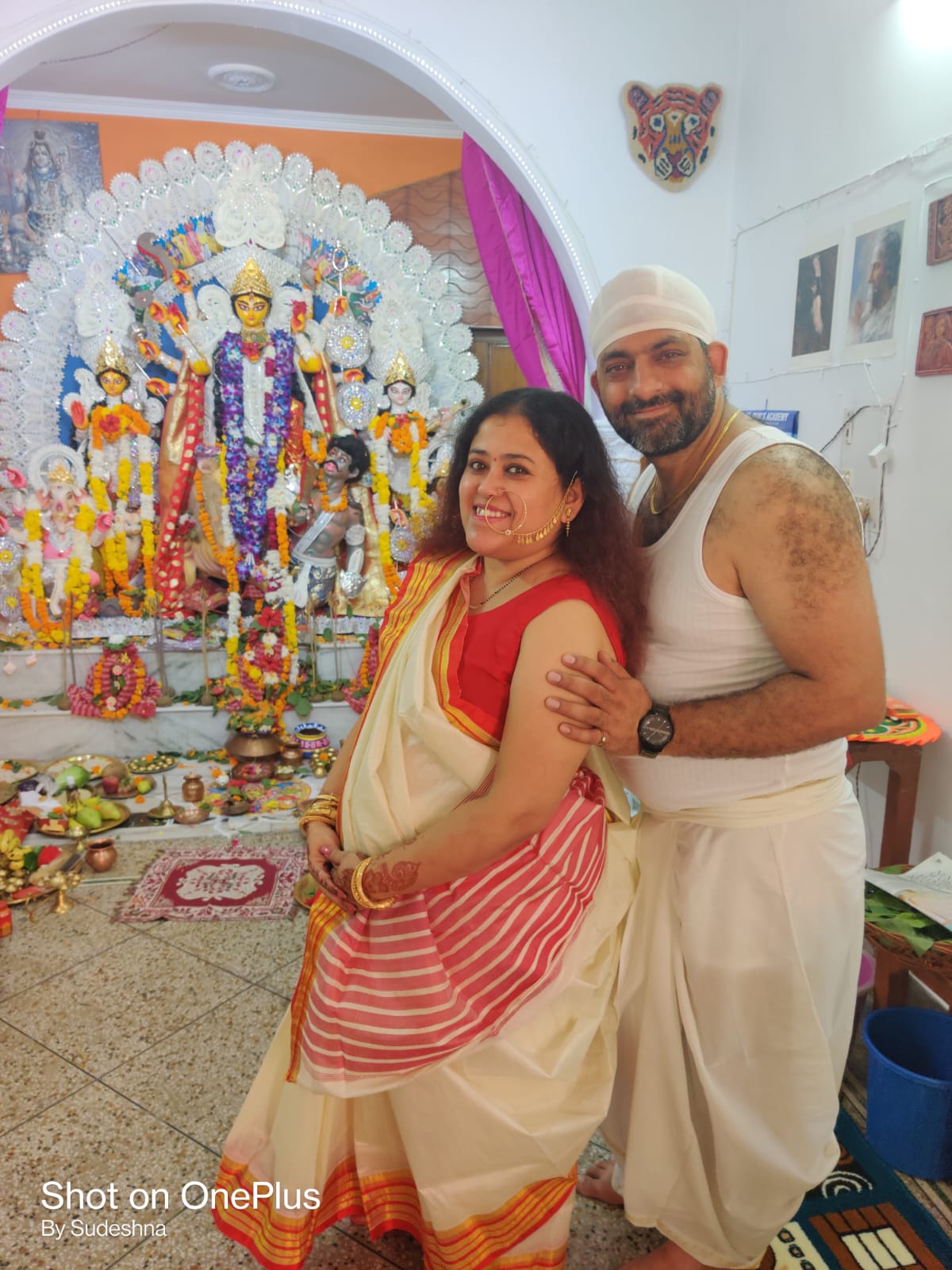 With all these beautiful memories of our Sardar-Bengali wedding, we started another roller coaster ride called Married Life where all of a sudden people wanted Guru Granth Sahib Vs Maa Durga trifles to grow in the minds.
Hamare yaha aisa hota hai, tumhare yaha aisa kyu nahi hota hai
[it's like this in our family/religion/household, why is this not the same at yours].
Between all of this, we celebrated Durga Puja with a stripped off Dhoti clad Sardar – all white with a Dhunuchi amongst a 500+ crowd and a dusky complexioned noodle shaped hair, Bengali girl serving langar to more than 700 people, every Guru Nanak Jayanti, with the same rigour. Both of us along with our lovely daughter love to celebrate the festival called Life!
This is Sudeshna Dhar's story 
She is a Senior Manager at an IT firm by profession. She loves to dance, travel and write. A professional Kathak dancer, she loves to share the stage with her daughter in Kathak performances.
An avid traveler to unexplored places and a small poet. Appreciated by the ex-President of India, Late Dr. APJ Abdul Kalam for her book "Fragrance".