I am no food critic , but a regular mom who loves and appreciates good food that brings happiness .So sharing my experience at Paradise Biryani
If you are a Biryani lover especially Hyderabadi Biryani , then Paradise Biryani is the place for you . Located at Raheja Mall on Sohna Road , Gurugram , this place serves the world famous biryani that was first served in a small canteen and  in a cinema theatre called Paradise in Secunderabad in 1953.This is their first outlet in North India .They have a delivery outlet on the ground floor and a restaurant on the 1st floor at Raheja Mall . The also have an outlet in Sector 14.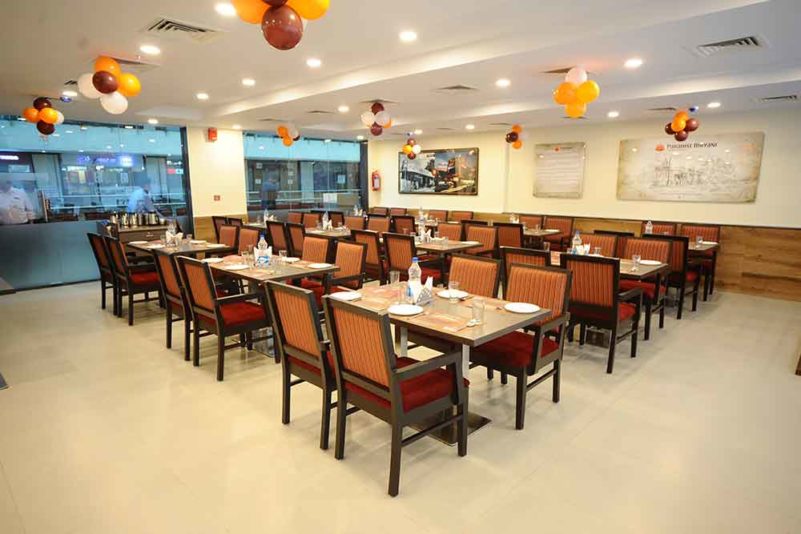 Image Credit: Paradise Biryani
My daughter and I were looking forward to visit this place and we got the opportunity to do the same a couple of days ago. As we entered the place , we were happy to see the well laid out place with simple decor and ample space and lighting. The walls displayed the history and legacy  of Paradise Biryani.
It was time to order and we were provided with a kebab menu and a biryani menu which also had other delicacies as well . Since the Jashn-e-Kebab Festival was on we decided to order half portion of dum-pukht chicken kebab that consisted of 4 pieces of kebabs , marinated in their special marinade and smoked to perfection . The kebabs were soft , not exactly melt-in -the mouth kinds , but good enough. The kebab spread is great and they also have both veg and non-veg kebab platters . Since we had a movie to watch post lunch , we decided not to go overboard with food.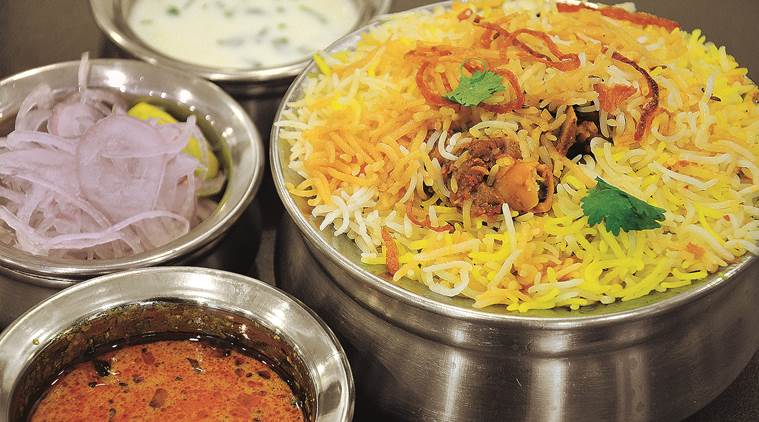 For the main course we ordered Chicken Biryani that was more than sufficient with for the two of us . It was served in a nice metallic handi and 2 portions or salan and raita along with onion rings .The biriyani was cooked to perfection with thin and flavourful rice grains , soft chicken pieces and a lovely aroma . The masala in the Biryani was a tad bit spicy for my 10-year-old ,but she actually loved it with her favourite raita . It was difficult for us to finish all of it so we got the left-over packed.
Overall , it was a great experience and not very heavy on the pocket. I paid Rs 561 for our meal that comprised of a kebab, a biryani and two fresh lime sodas. Since restaurant did not charge service tax , I decided to leave a tip. At the end of our meal , I was given a feedback form to fill and did so happily as the staff was very courteous and their service was wonderful . I did suggest them to introduce a mildly /low spiced biryani for the kids and those who don't like spicy food .
So , am I going to visit Paradise Biryani again ?Absolutely and I also recommend the place to all who love Hyderabadi Biryani . As mentioned in the beginning ,I am no food critic , but a regular mom who loves and appreciates good food that brings happiness .
Please Note : This is is not a paid review and I was not given a free meal . The meal was truly paid for by your's truly ( pic attached for reference)
Would love to hear from you now .Do comment below , if you have visited Paradise Biryani and share your experience with us .