I realised the importance of having girlfriends quite late in my life. And now that I realised it, I am not letting go of my girl gang at any cost.
They are your sounding board, stylists, partner in crime and what not.
Some of us are bonded by our common love for sarees. And yes they are the people with whom you can dress casually or dozens to nines—yes we are extremes in both ways. Casual meet ups turn into meaningful conversations and I found really genuine people in this group.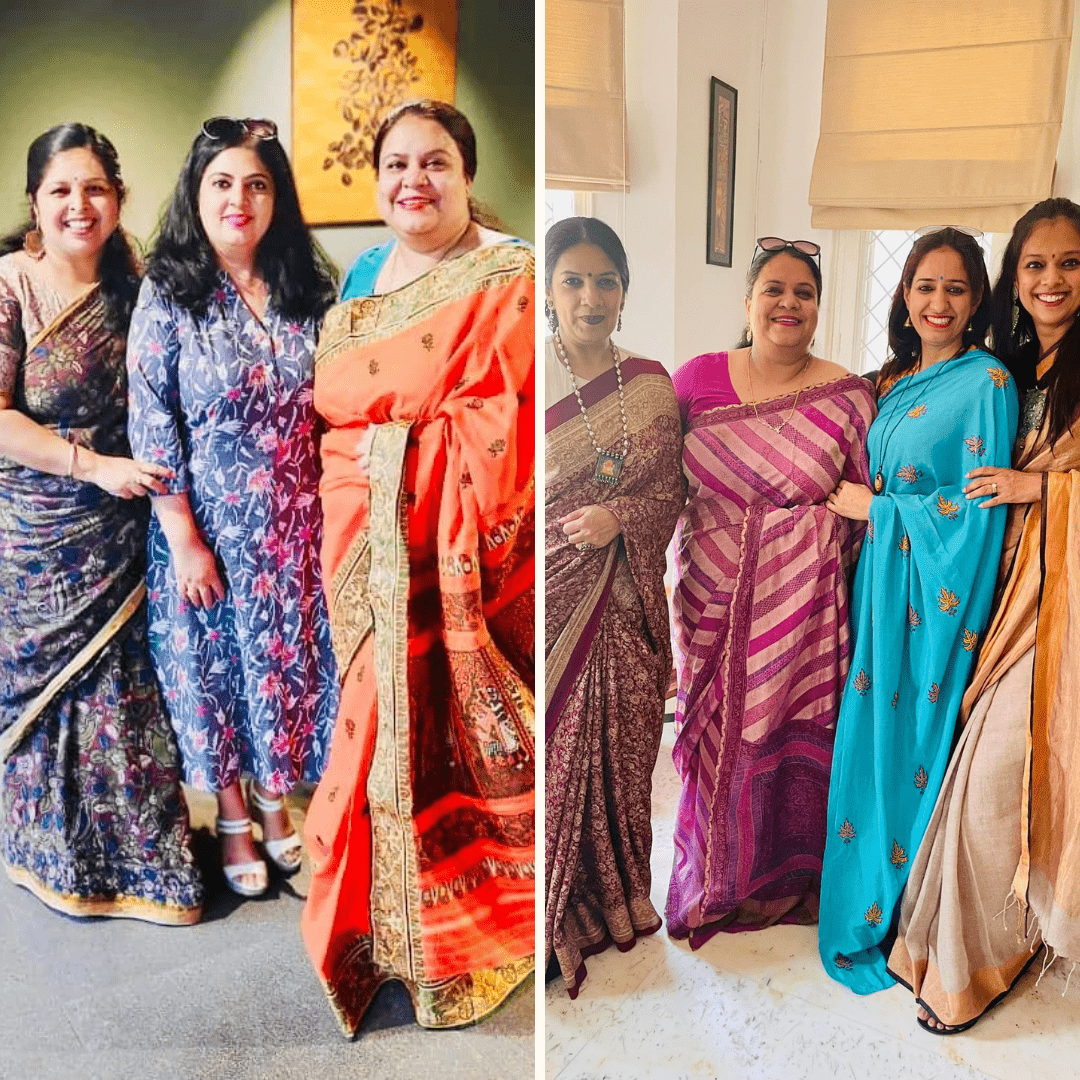 With them, I shared my highs and lows. Happy in my happiness and lending me shoulder during my low phases.
The best part is that they LISTEN to you when you are in the vent out mode.
My school friend Swati and her hubby stood by me during my most difficult times when my husband was critical. Recently when I was in a vent out mode- Swati was all ears. Nandita keeps a check on me every now and then. Nimisha is my Wikipedia. Ambika and Shakti are sweethearts. None of them JUDGE. Be it getting record for docs, boutiques, staycation, they are my go to people
So I never leave a chance whenever I get to interact and meet them. They take the load off my chest just by listening.
Every lady needs one!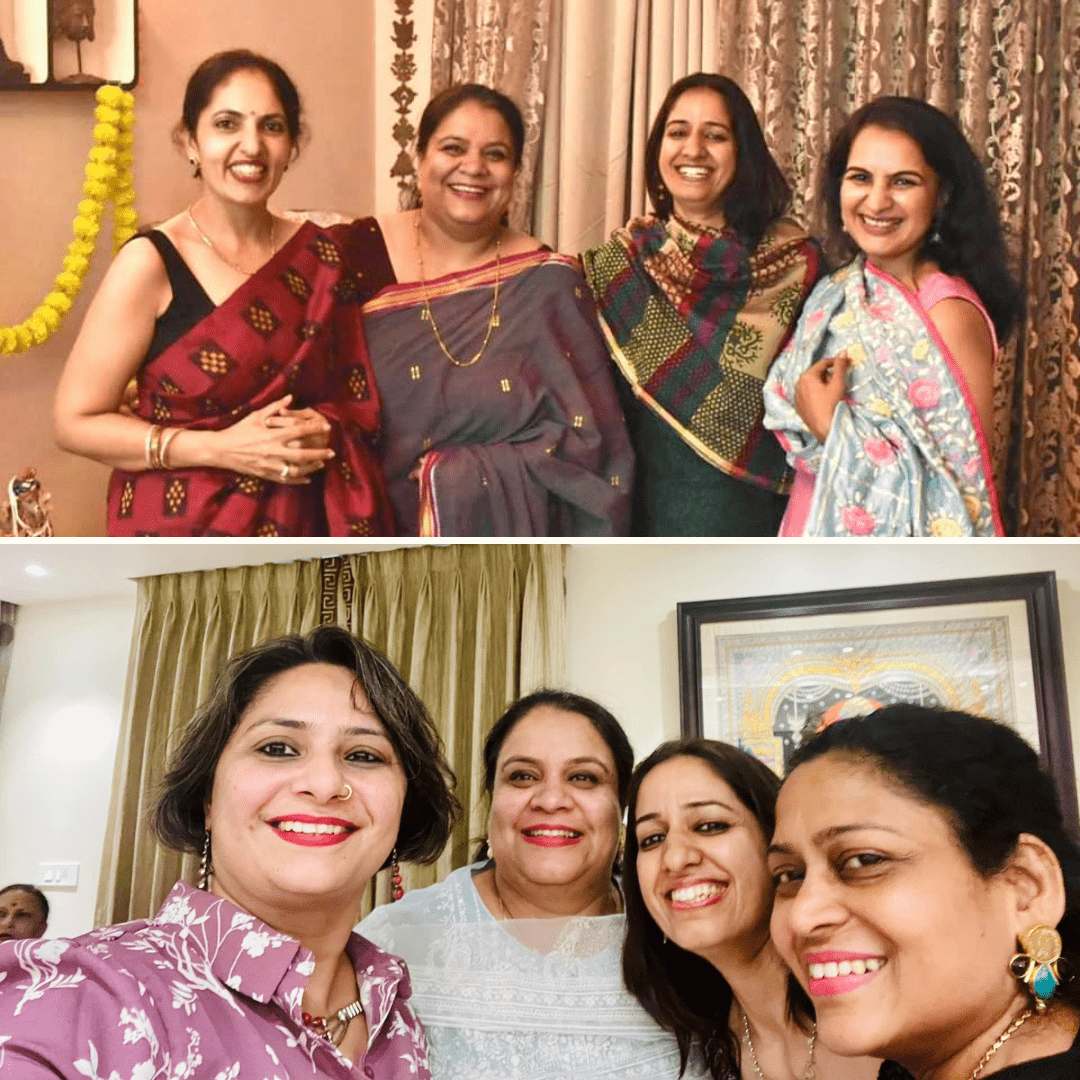 Thank you Aditi Anand for sharing this with us for our Sisterhood series 
"Sisterhood is medicine.". Happiness is… sisterhood. There is strength in sisterhood." "Not sisters by blood but sisters by heart."