"Your diet is a bank account. Good food choices are good investments."

                                                                                                                            -Bethenny Frankel
I was recently invited to attend The Marvellous Luncheon being hosted by GurgaonMoms and Love Macadamia India on Thursday 20th April, 2023 at Café Delhi Heights, Good Eath City Centre , Gurgaon.
 Renowned Nutritionist Kavita Devgan was not only going to talk to us about the benefits of incorporating Macadamia nuts in our daily life, but even the menu was specially curated by her around the theme- superfoods in today's life, and would include Macadamia nuts in most dishes. This made me really curious, because when I think of macadamia nuts I can only think of desserts, so I wanted to taste macadamia nuts in other forms as well.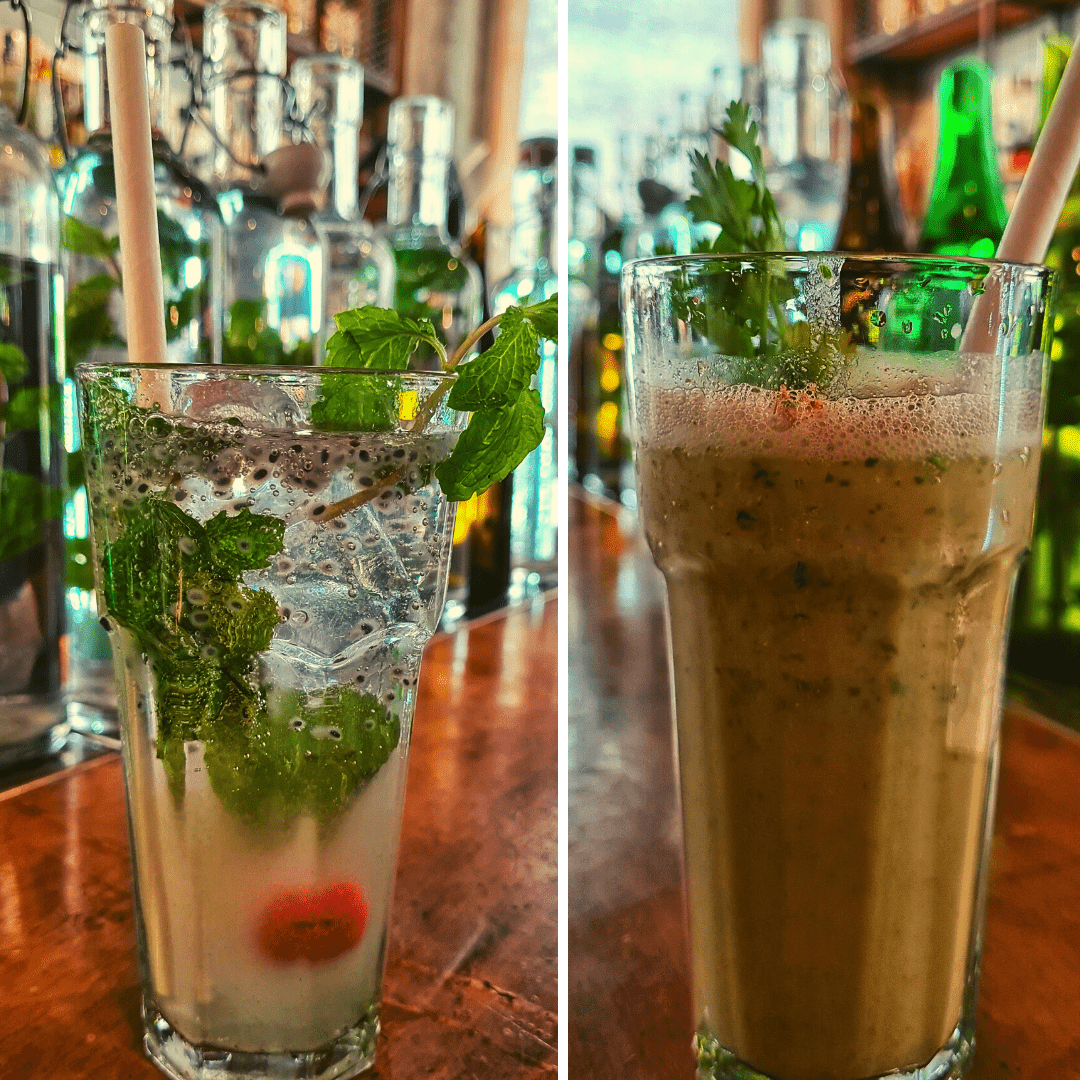 As soon as we entered we were warmly greeted by the GurgaonMoms admins and moderators who are always the most wonderful hosts. We were seated and almost immediately offered a choice of 2 beverages to choose from, a sattu cooler and a Basil mint cooler, both were oh so refreshing but the Sattu cooler won my heart.
A health talk by Kavita Devgan proved to be a real eye opener of sorts about the amazing health benefits of Macadamia Nuts. One of the vital things being that Macadamia nuts are an excellent vegetarian source of Vitamin B12, which is such a rare find for vegetarians and most people I know have to depend on supplements to fulfil their B-12 needs.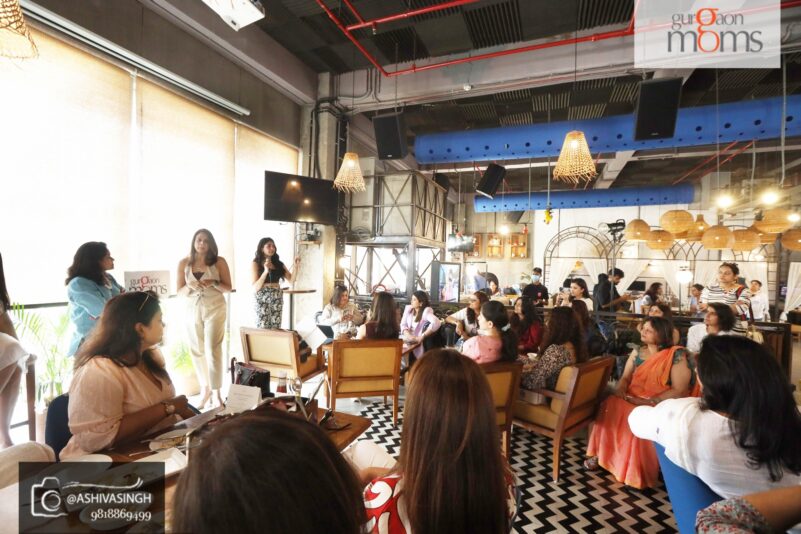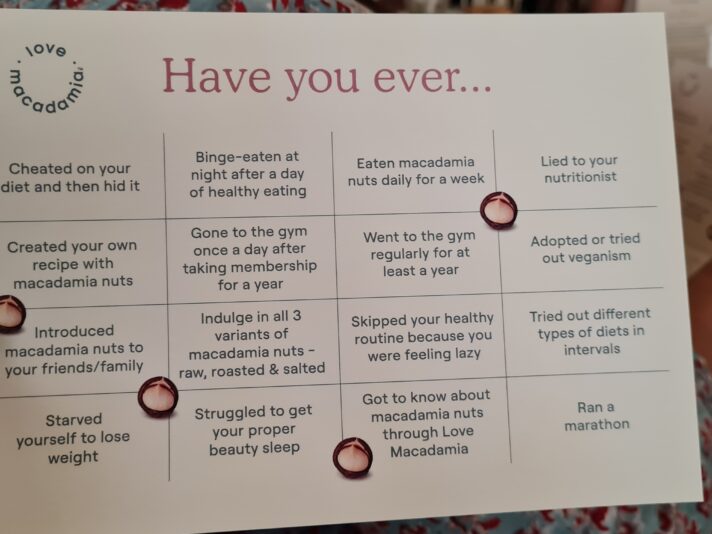 What followed next was a fun Q &A session followed by an innovative Bingo game by Love Macadamia India which our dear GurgaonMoms member Abhilasha Jain won.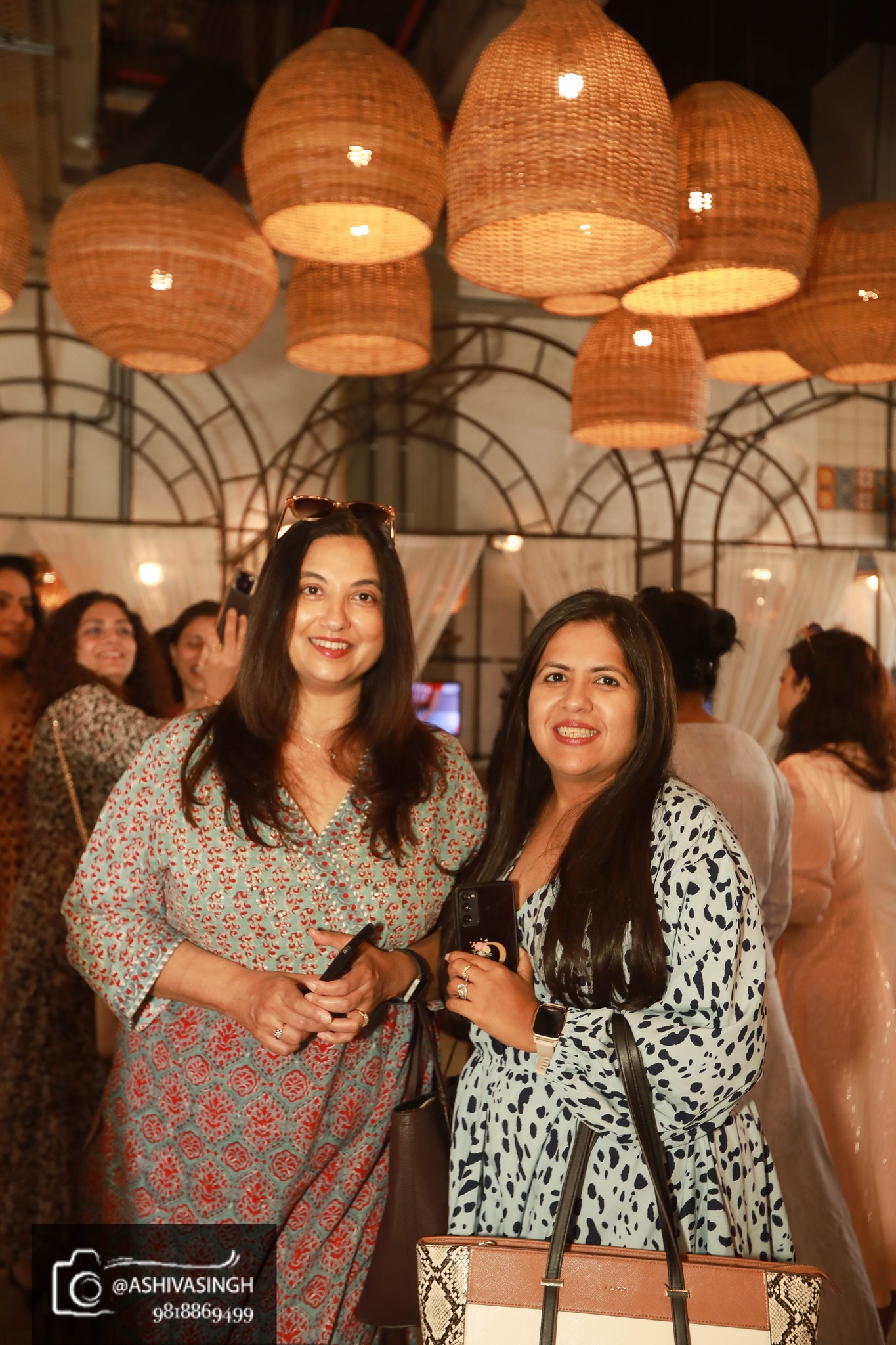 Next we all gathered for lots of group photos, selfies and lots of laughter, with so many beautiful women in the house, how can one not click pictures.
Now to the food, all this while during the health talk, Q&A and the Bingo game we were served delicious appetizers –  Trio hummus with lavaash chips,a puffed grains salad ,some roasted and spiced Macadamia nuts but what really stole the show for almost everybody unanimously was the most divine Shakarkandi and macadamia tikki ki chaat, I can keep going back to Café Delhi Heights for this Chaat!! 
Next we were served the Miso soup with Macadamia. Oh what a beautifully flavourful broth it was, light and clear.
For Mains the Non vegetarians were served a Macadamia encrusted sole fillet with lemon butter sauce along with red rice, there was also a wonderfully fragrant brown rice chicken biryani. Both the dishes were really lovely but the fish was loved a little more.
The vegetarians were served a moong dal medley with sattu paratha and mango chutney and also a bajra khichdi with a gooseberry pickle, the plates were polished clean, and I could also see the non-vegetarians enjoying the bajra khichdi,it was so light with subtle and comforting flavours.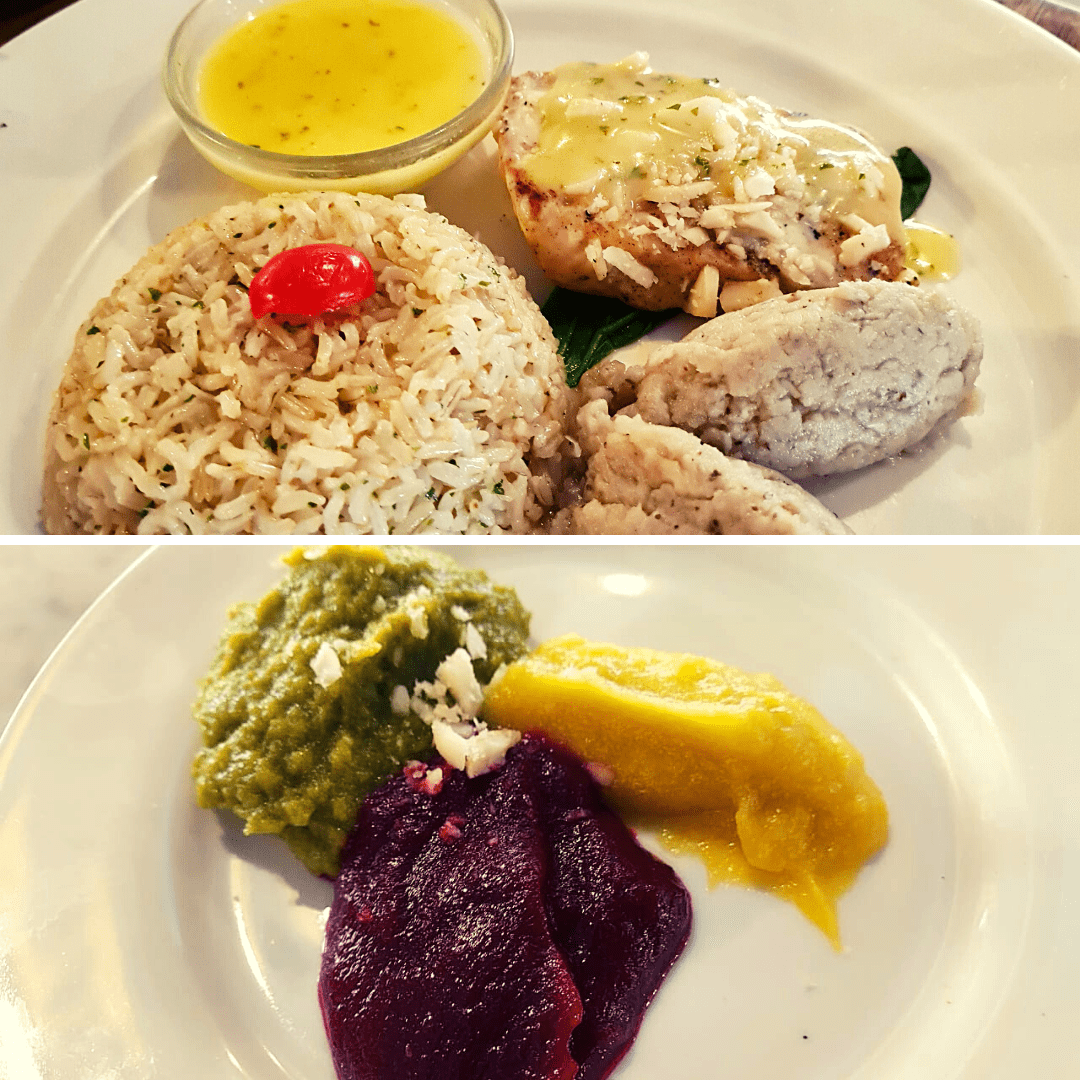 For desserts we were served a trio halwa and a quinoa kheer, both of which seemed to be the perfect sweet ending.
My take from this lunch was that not only was the food, innovative and tasty but as rightly said by Kavita it was very filling, and that I think is a big plus, there were no evening hunger pangs or 6pm cravings for me, so I am definitely going to incorporate a lot of superfoods especially Macadamia nuts in my family's daily routine, yes Macadamia nuts aren't light on the pocket if compared with other nuts, but I would treat it as an investment for my family's wellbeing.
Thankyou GurgaonMoms, Love Macadamia India and the entire team at Café Delhi Heights for a fun filled, informative and delightful afternoon.
Pics Credit : Aashivaa Siingh  & Priyanka Talreja