KNOW YOUR HEALTH: 2019 Novel Coronavirus (2019-nCoV)
On January 9, 2020 the WHO reported that a novel virus was identified by the Chinese authorities.The Novel Coronavirus is associated with pneumonia outbreak in Wuhan City, Hubei Province, China.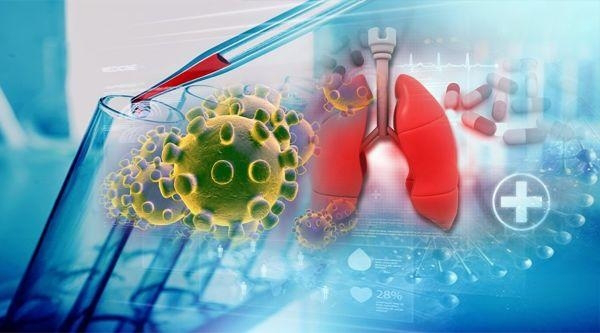 Clinical Features
Fever, cough, difficulty in breathing and a history of travel from Wuhan City, China In the last 14 days before symptom onset.
Transmission
Human coronavirus is most commonly spread from virus infected person to others through:
The air by coughing and sneezing
Close personal contact, such as shaking hands / touching
Touching an object or surface which has virus on it, then touching mouth, nose, or eyes before washing hands
Rarely, fecal contamination
Recommendations for Testing
For detecting Novel Coronavirus infection, collection of three specimen types, lower respiratory, upper respiratory and serum specimens for testing is recommended. Additional specimen types (e.g., stool, urine) may be collected and stored.
How to protect yourself
Currently there are no vaccines available to protect against human coronavirus infection. Risk of infection can be reduced by doing following:
Washing hands often with soap and water for at least 20 seconds
Avoid touching your mouth, eyes, nose with unwashed hands
Avoid close contact with an infected or sick person hands
How to protect others
If you have cold-like symptoms, it is recommended to do the following
Stay at home when sick
Avoid close contact with other people
Cover nose and mouth with a tissue while coughing or sneezing, therafter throw the tissue in the trash and wash your hands thoroughly with soap and water
Clean and disinfect objects and surfaces
Treatment
There is no specific treatment for illnesses which is caused by human coronaviruses. Most people with common human coronavirus illness recover on their own. However, you can do some things to relieve your symptoms
Take medication for pain and fever (do not give Aspirin to children)
Take warm drinks to ease a sore throat and cough
Drink plenty of liquids
Protein rich diet
Stay home and rest
If symptoms persist for long, you should see your healthcare provider.
What to do if you're planning to go to China
For those who have traveled to China in the past two weeks and have symptoms such as fever, cough or trouble breathing, it is recommended to seek immediate care, avoid contact with others, do not travel and practice good hygiene.
It is recommended to avoid all nonessential travel to Wuhan, China.
This virus is spreading at the worst possible time of the year — when millions of people are traveling to or within China for Lunar New Year celebrations.
Incase travelling, it is recommended to visit a health care provider to make sure you have all necessary medications.