"Everyone needs a friend who will call, and say, get dressed, we are going on an adventure."
And just like that, my dear friend Latika and I decided to go to Jaipur.
Going out with friends, after becoming a mother can be challenging. We always think of our children and families first. But spending time with friends is an important part of 'self care'. We spoke to our spouses and they both agreed to take off from work, to take care of the kids while we were away.
Latika is a busy corporate girl while I work from home. She and I became close friends when I shifted into a new home early last year. We have a lot of common interests like going for long walks, talking about music, books, and drives!! Recently when we were walking, we started talking about going to Jaipur. Just us. We came back home and spoke to our respective spouses and viola – we made the reservations in no time! But after about 5 days, there was a weather warning about the heatwave. Jaipur would be equally hot (or maybe more). Sadly, we had to cancel our hotel reservations. After about a week or so, we made up our minds (again) and decided to go that very weekend.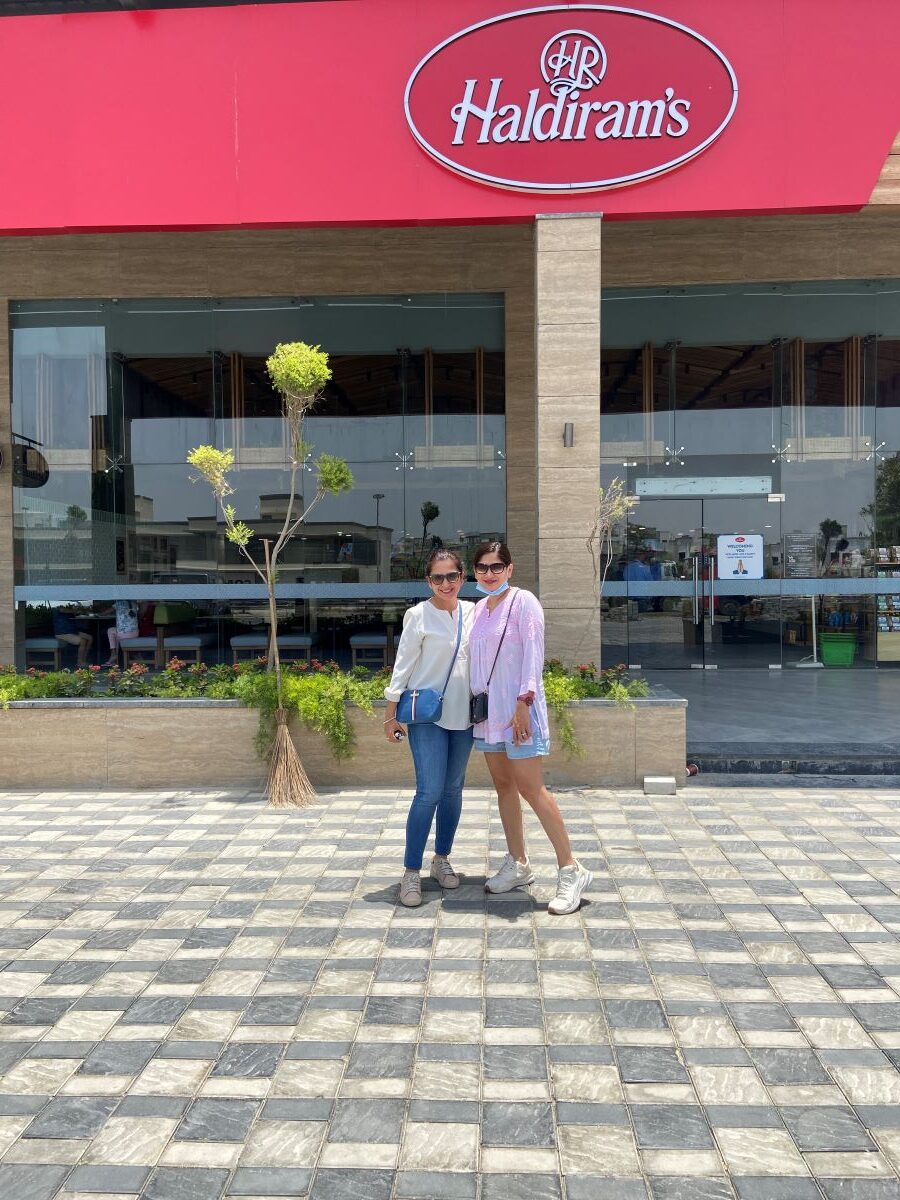 The one thing I find cumbersome when traveling with family – is packing. The medicines – just in case you need them, toiletries, shoes, crocs, chappals, extra clothes because I know they will get dirty, and the most precious Odomos and mosquito patches.
But this time, it was only me and my clothes. It was so weird when I was packing – easy and effortless.
We decided to leave on a Saturday morning. But unlike most people, who wake up before dawn to start their journey, we got up late that day and left around 10 am. Since we live in the same building, we met in the parking lot. We kept our super small bags in the car, hopped in, thanked God for giving us this opportunity, put on some great music, and started the car. It was hot but our smiles were brighter than the Sun. We found some traffic until we hit the highway and then it was a smooth ride. We took a break at 'Haldirams' after about a couple of hours. We ate some and packed some more for the rest of the journey. Good music and great conversations … made the journey so pleasant.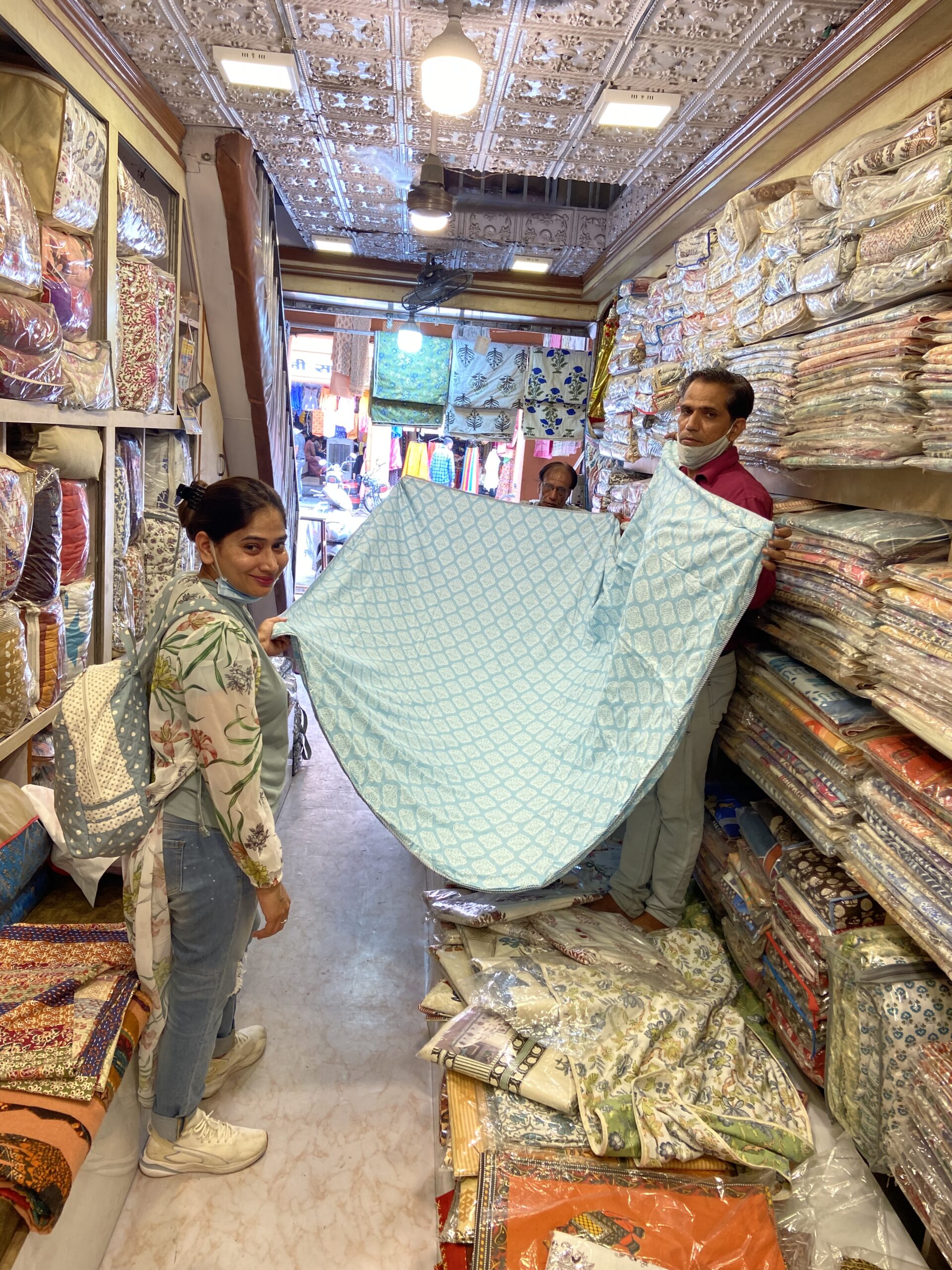 We arrived at our destination at about 3:15 pm. We checked in, had a quick lunch, and decided to go shopping. Bada Bazaar and Johri Bazaar are some of the oldest shopping places in Jaipur. It was Saturday evening and the market was flooded with people. There were juttis, sarees, lac bangles, block printed bed sheets, hand painted lamp shades, Rajasthani printed skirts and kurtis, dupattas, sliver jewelry and gemstones. There was so much colour and a festive vibe even on a hot summer evening, it could not match any flashy mall. The first day we just looked around and decided to come back the next day.
The next morning after a lazy and hearty breakfast we went to
Bapu and Johri Bazaar
and picked up a few things. Earlier the markets used to be closed on Sundays but now some shops open for a few hours during day time. We walked around some more, and sat in an open auto which was quite fun!! Even though it was quite hot, it did not dampen our spirits. In the evening we visited
Chowki Dhan
i. If you want to experience the rural culture of Rajasthan, then this is the place. The vibe was festive and warm. The security guards welcomed us with a warm smile. The pathway to the main gate was lit up with diya candles. We entered the grand gates and the view was so good. There were camel and elephant rides, astrologers and palmists, silver and lac jewelry, folk dances, music, bioscope, chaach and lassi counters, and so much more.
We danced with the folk dancers, stopped at a few shops, and finally, we came to a small mud hut. We went inside to see what it was. There was an old lady who was making bajra rotis on a traditional mud stove (Chula). She gestured for us to come inside and sit down. We started to sweat as the hut was so hot. We sat there and she served us hot bajra rotis dipped in ghee with red garlic chutney. It was the most delicious meal I had in recent times. There was not even a drop of sweat on her face. She served with so much love. At this age, she had to work so hard. Her struggle to earn a livelihood was real. At that moment, a big group walked in and 'Amma' greeted them cheerfully and gestured for them to come inside.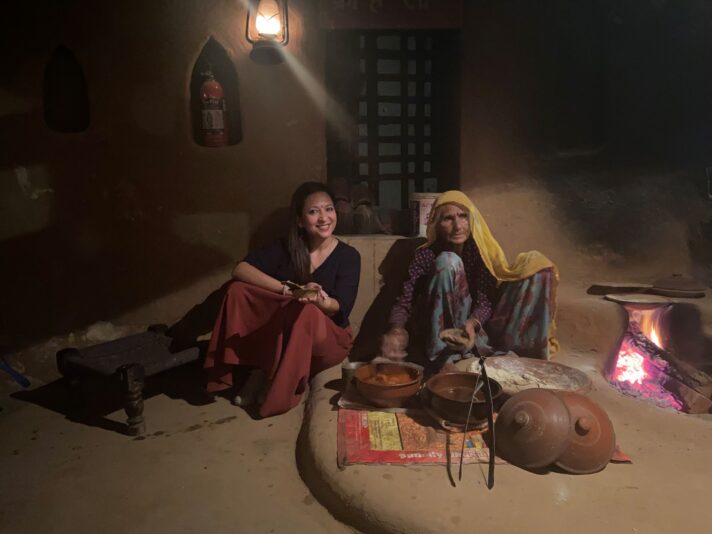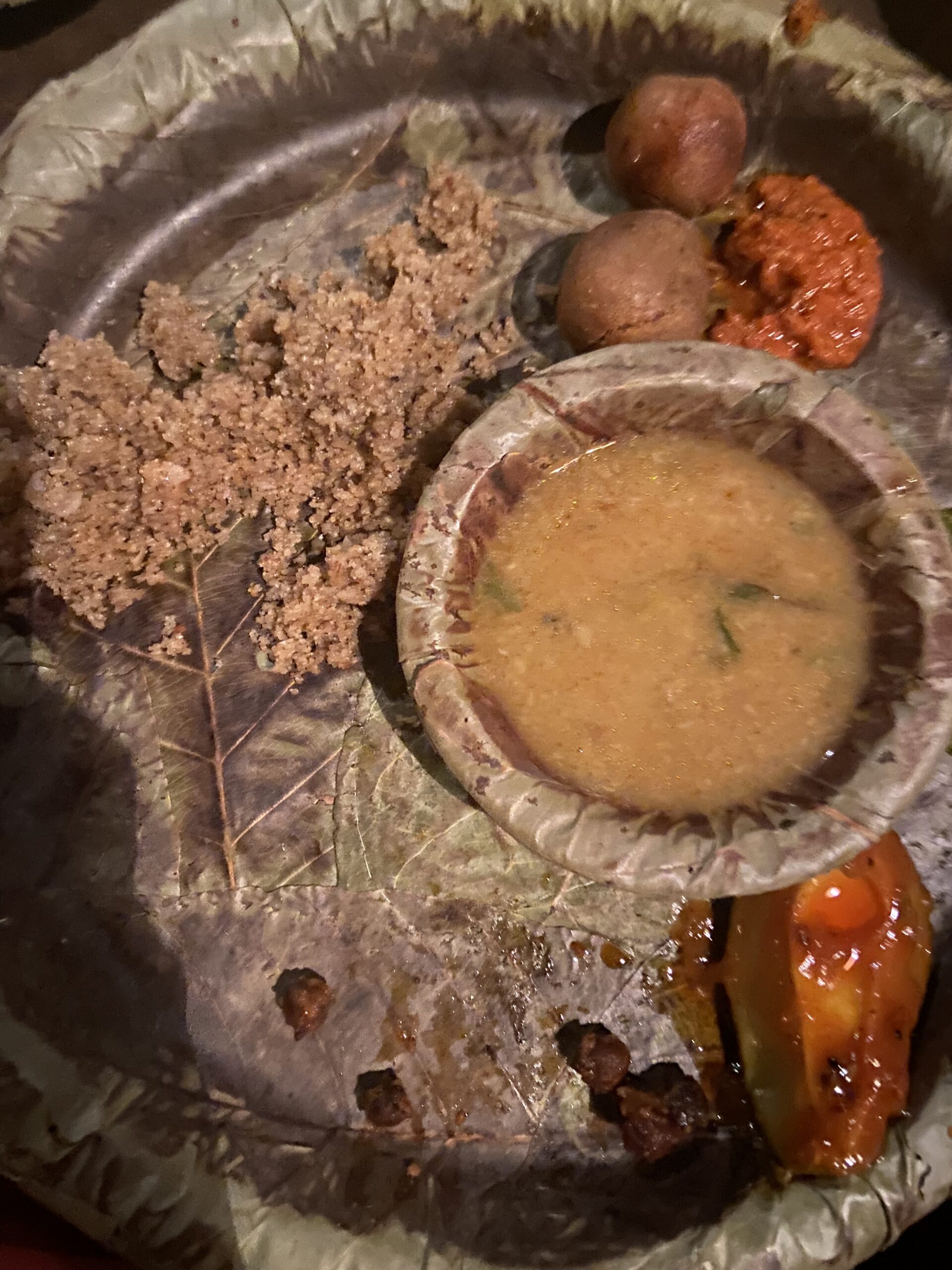 We left 'Amma's' hut and walked some more. We ended up in the restaurant. Though we were quite full, we wanted to try the famous 'dal bhaati churma'. We were asked to sit on the mats placed on the floor and food was served in a 'thali'. We sat there enjoying every morsel. Again we were served with a lot of love. By the end of the evening, we must have gained 5 kgs but our hearts were filled with gratitude.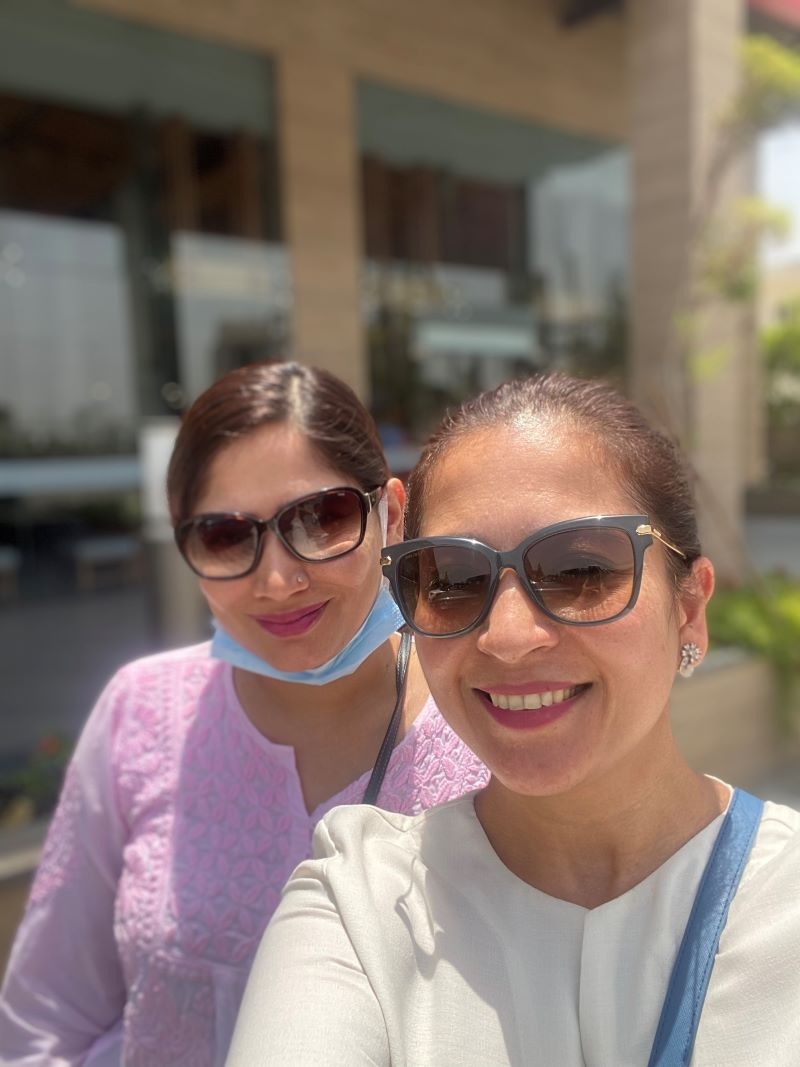 The next day, we started for Gurgaon after breakfast. Even though the trip was short, we made some wonderful memories. We kept talking about the trip and the wonderful experiences that we had. We started at around 10:40 am and took a long lunch break in between and arrived in Gurgaon at around 4 pm.
Traveling short distances is something I enjoy a lot, and Jaipur was a wonderful opportunity. There was no hill drive and the distance was not much. The company was amazing and that made the trip simply incredible.