"Once you learn to read, you will be forever free." — Frederick Douglass
Nothing can outshine a twinkle in a child's eyes…. not even fireworks in the sky. Storybooks are the best way to dive into a world of magic, adventure, and delight. The sparkle and twinkles will never fade away, for there is a secret world of storybooks that awaits. and children who read, will never ever be bored or lonely. 
"You can find magic wherever you look.  Sit back and relax all you need is a book!" – Dr. Seuss
Reading books will make your child believe in endless possibilities. It is the best gift you can give to your child. Reading expands your child's horizon. your child learns about sounds, words, and of course language. Your child learns about good values and the power of imagination. most importantly reading to your child is a great way to bond!
Most parents want their children to read storybooks. Some mothers even start reading to their unborn child. Studies suggest that singing and reading to your unborn baby can help in cognitive development (the process of acquiring knowledge).
With the holiday season coming up, we have tried to compile a list of some wonderful books that you can read to your child. 
Click on the images for the complete list 
But then again the list is endless. You can also choose from the following 
Panchatantra books, 
Aesop's Fables, 
Kathasaritsagara, 
Arabian Nights,
Robinson Crusoe, 
Gulliver's Travels, 
Grimm's Fairy Tales. 
Books by Charles Dickens, 
Books by Lewis Caroll  
Books by Mark Twain 
Books by Enid Blyton
The entire Harry Potter series by JK Rowling
Diary of a Wimpy Kid series by Jeff Kinney
Tom Gates series by Liz Pichon
Books by Julia Donaldson 
Nancy Drew mystery series by Carolyn Keene
The Hardy Boys series 
Don't overwhelm your child with a lot of books. Just start with one at a time. Grab a cuppa hot chocolate and sit in a warm, cozy and quiet place, and indulge in the most delightful and exciting adventure with your bundle of joy ….  Enjoy every moment while you can, for this time won't come back. 
Happy holidays!!! 
You're never too old, too wacky, too wild, to pick up a book and read to a child. – Dr. Seuss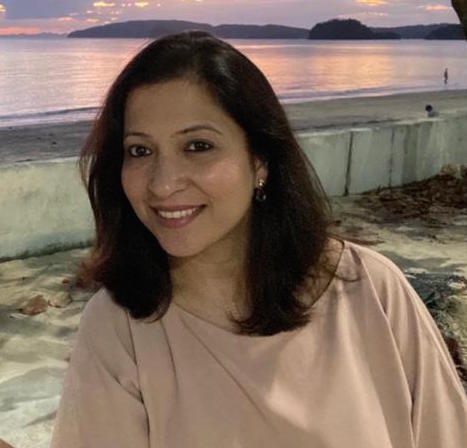 This article is by Ambika Rikhye
Ambika is a Gurgaon based published author of the book 'Mirage'.
She loves writing and gardening. She meditates every day to keep her sanity intact. Her favourite time of the day is when she is reading bedtime stories to her son. Currently, she is working on her second book.